'We're trying to push to celebrate leaders, doctors, nurses and Muslims in other sectors', says Nahid on #IAM2022
November marks Islamophobia Awareness Month (IAM2022) and this year's focus is #TacklingDenial. Now in its 10th year, the campaign urges everyone to not only tackle anti-Muslim discrimination but also tackle the denial that exists in society. It also aims to showcase the positive contributions of Muslims in the UK.
What is Islamophobia?
Fear Inc Centre for American Progress defines Islamophobia as 'an exaggerated, irrational fear, hatred and hostility towards Islam perpetuated by negative stereotypes resulting in bias and discrimination of Muslims from civic, social and political life'.
"Islamophobia is rooted in racism and is a type of racism that targets expressions of Muslimness or perceived Muslimness" said the All-Party Parliamentary Group (APPG) on British Muslims.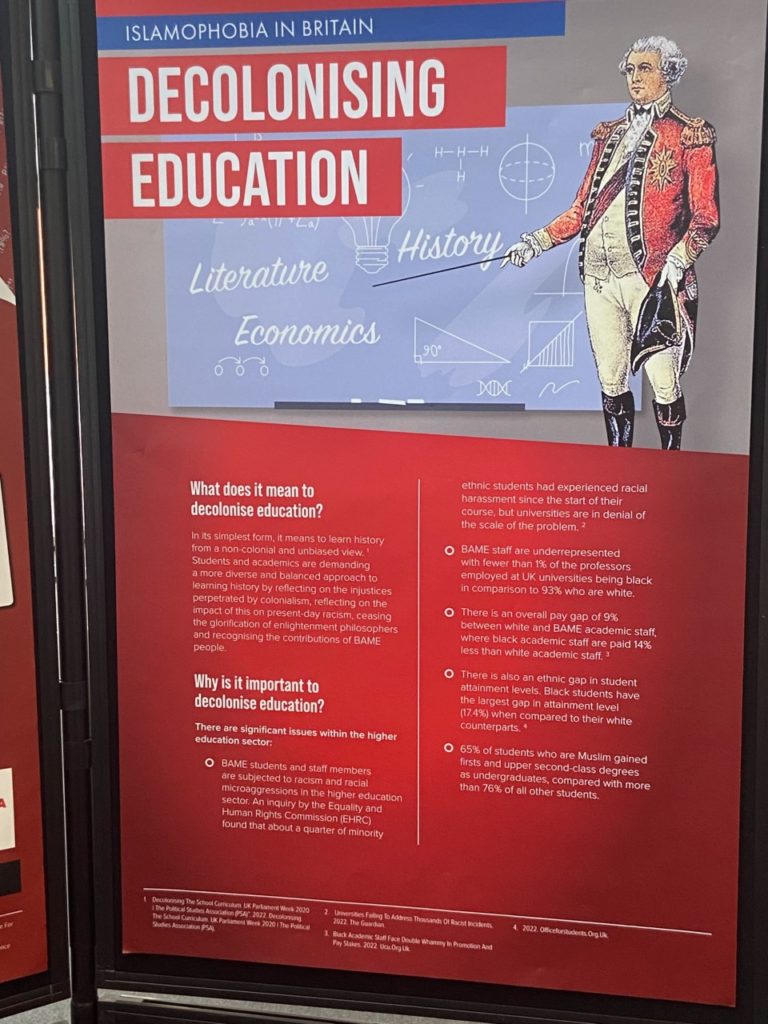 Prejudice against Muslims
Labour MP Afzal Khan mentions "religious hate crimes targeting Muslims rose by 28% in the last year – a shocking 42% of all recorded religious hate crimes in 2021 – 2022". He noted that the Conservative Government still has not done the work to define Islamophobia or used the APPG's definition (a promise made back in 2018). They also avoid using the word to identify this targeted discrimination.
According to a 'Hope not Hate' survey, 79% of Conservative Party members believe that there is no problem with Islamophobia in the party. The denial within the party is part of the problem.
The trickle-down effect from this denial is that one in three Britons saw Islam as a threat to British values, suggesting that stereotypical prejudices against Muslims are widespread.
Reuters reports employers can ban women in their companies from wearing a headscarf, further emphasising how laws are being made which go against basic human rights particularly for visibly Muslim women.
Tackling denial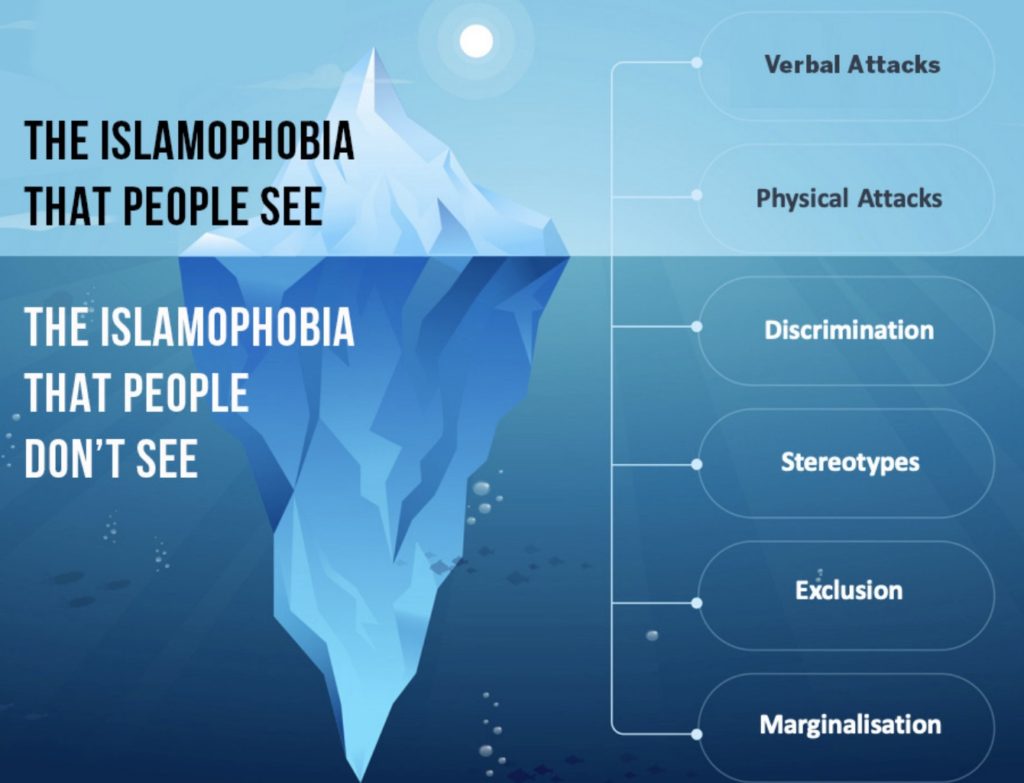 Nahid, a representative of the campaign said: "we're living in a very diverse and multicultural society and Muslims do make up a big part of the population."
"A lot of the times people only see the surface level stuff like violence and abuse but it goes a lot deeper than that.
"The media is so focused on the negatives but we rarely see the good reported in the same way, so that's what we're trying to do and what we do is push to celebrate Muslim leaders, NHS workers and so much more."
MMU Chaplain Umm Issa says that to approach certain conversations, "we need to open up the dialogue. If people have got frustrations around Islam, come and have a conversation.
"We won't be offended. Not all of us know all the answers and this is what people need to understand. We're not all scholars".
The comment that is often made is 'go back to where you came from'.
"They're shocked when you open your mouth and you can speak English just as well as them. And it's without a foreign accent so they're taken aback. Like we don't have any intellect or the capability."
Muslim families "shouldn't be tarnished with the narrative that they are anything like those that cause harm to others. An injustice is an injustice on all of humanity and that's what we've got to remember here".
Islam translates to 'submission to the will of God' and means putting God above everything and everyone. Muslims follow five core pillars that help them live a life centred around the Qur'an, the holy book.
Showing solidarity
"Posting something on social media can seem like a small gesture in support of this important cause" says Nahid.
"But sometimes the smallest gestures can have a huge ripple effect in making our society even better".
Show solidarity and have open conversations in a safe space by attending one of the many events organised by The Union for #IAM2022 and use the hashtags #tacklingdenial and #10YearsOn
**Unless stated, all statistics come from resource packs downloadable from the Islamophobia Awareness Month website