Muslim women's rights to be celebrated at Manchester International Women's Day event
Women in Islam will be celebrated at an event in Hulme on Saturday
The event is organised by Ahmadiyya Muslim Women's Association in honour of International Women's Day
There will be a particular focus on the importance of women's health
Muslim women's rights will be celebrated at an event at Darul Aman Mosque in Hulme on Saturday.
Organisers Ahmadiyya Muslim Women's Association, say the belated International Women's Day event will pay particular attention to women's health with stalls held by Macmillan Cancer Support and Manchester Met's nursing students. There will also be an exhibition on the rights of women in Islam.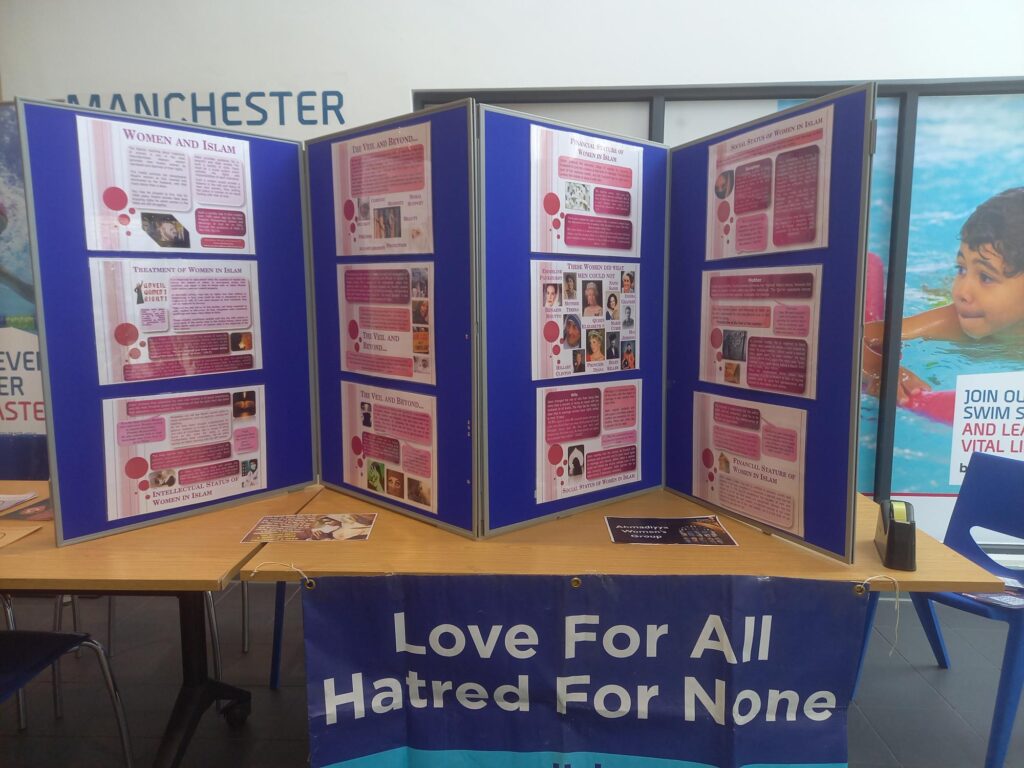 The event follows two other International Women's Day events across Hulme earlier this week- the 'Everywoman' Film Screening at the Zion Centre and International Women's Day 2023 at Z-arts.
Ahmadiyya Muslim Women's Association empowering women
The event comes as the Ahmadiyya Muslim Women's Association (AMWA) formally called Lajna Ima'illah UK celebrate their 100th anniversary.
The group which has been in action since 1922 aims to encourage sisterhood, unity and spiritual development in Muslim women, challenging common misconceptions that women are suppressed in Islam.
AMWA now have more than 10,000 members in the UK alone.
AMWA outreach volunteer, Naeema Kaleem, said: "Our purpose is to integrate in society in the form of outreach work and working with local communities to raise awareness or fundraising for charity.
"Islam gave Muslim women rights 1600 years ago, which we fully embrace and demonstrate, and hence love to be involved in International Women's Day.
"This year our International Women's Day event will also be incorporating our Centenary on 18th March at the Women's Health and Wellbeing event which will welcome charities and organisations highlighting women's health as well as having plenty of food and fun for children."
She said: "It's an event that has women in mind, run by women for women."
The free event will take place on Saturday (18th March) from 2-5pm in Darul Aman Mosque, Hulme and is open to anyone who identifies as a woman.