'Disabled people are dying because of austerity': stark message at opening of People's History Museum exhibition
People's History Museum Exhibition opens with a stark message on austerity.
Nothing About Us Without Us showcases the fight of disabled people past and present.
Austerity measures are putting the lives of disabled people at risk.
That is the message surrounding Nothing About Us Without Us, an exhibition at the People's History Museum displaying the experiences of disabled people and the need to fight back.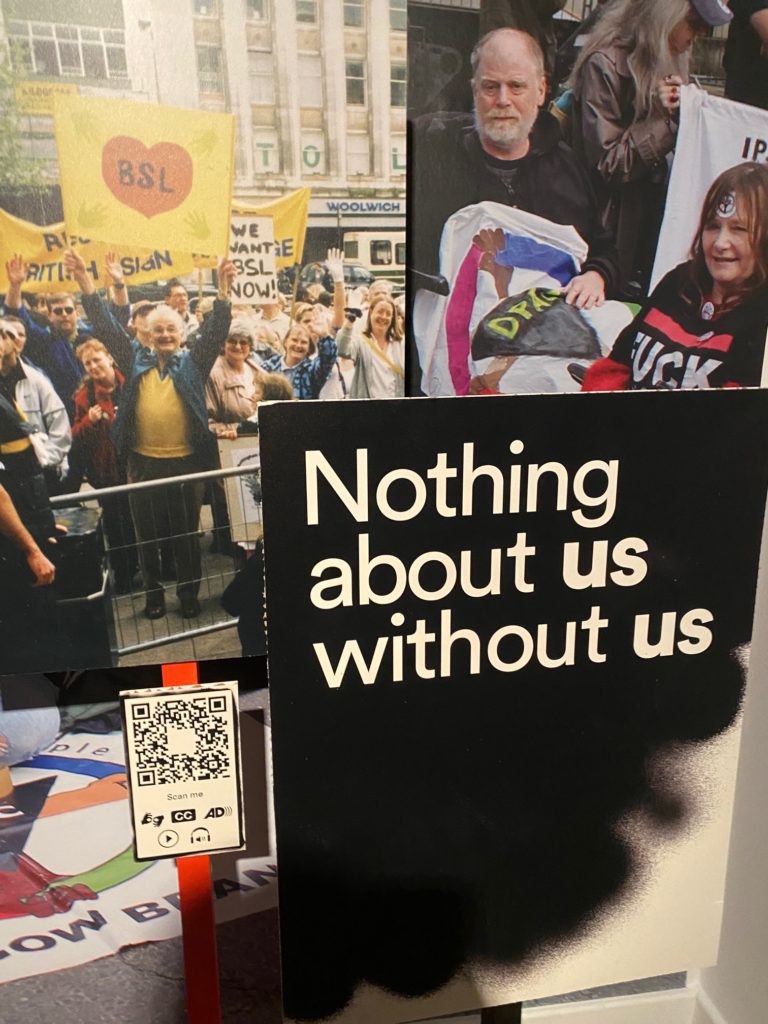 The exhibition has been brought together by community curators Anis Akhtar, Hannah Ross, Ruth Malkin and Alison Wilde, who all identify as disabled people.
Each section is colour coded based on slogans used in various campaigns – including red: "Disabled people fight back", pink: "To boldly go where all others have gone before", and punchy orange: "Piss on pity".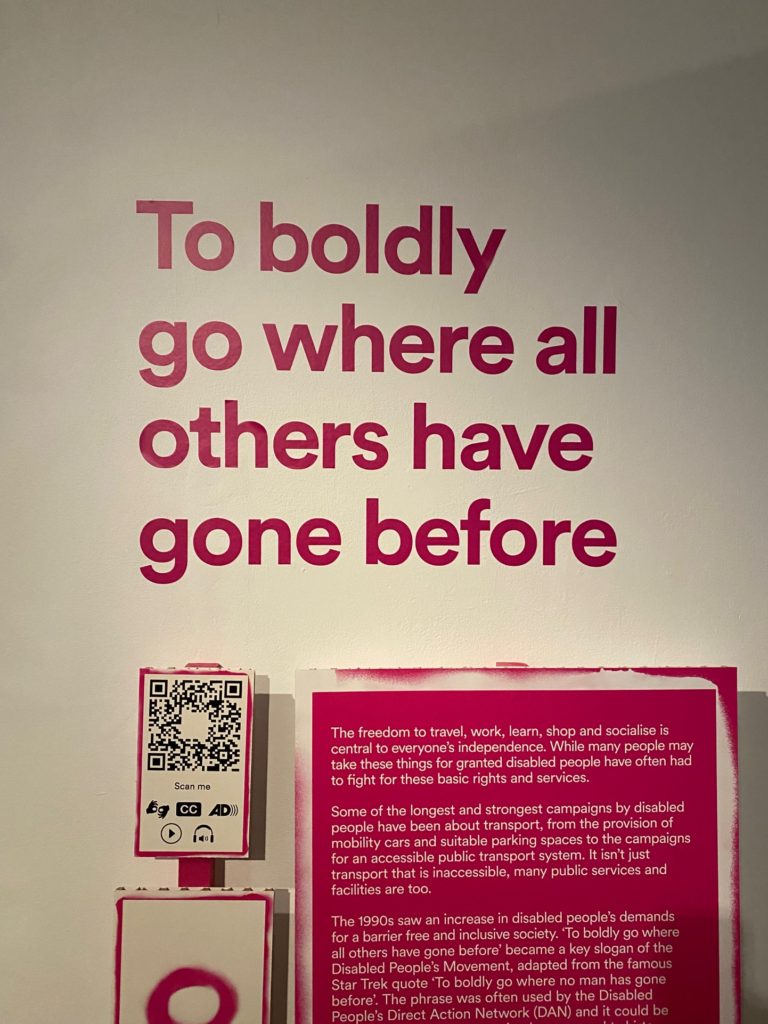 Curators have ensured recyclable materials and signposting that looks as though they could be used as part of a real protest are featured.
Measures have also been taken to guarantee the exhibition is the most accessible of any at the People's History Museum, ensuring exhibits can be interacted with in many different ways.
'Continued action needed'
Ruth Malkin, community curator, said: "Inclusion is something that's great when we can afford it but the first thing that goes in financial difficulty.
"There is a serious issue underlying this. Disabled people are dying because of austerity."
Despite the exhibition's vibrance and firm rejection of pity towards disabled people, it features subject matter such as the Justice for Laughing Boy quilt in memorial of Connor Sparrowhawk, aged just 18, who drowned in an NHS hospital bath as recently as 2013.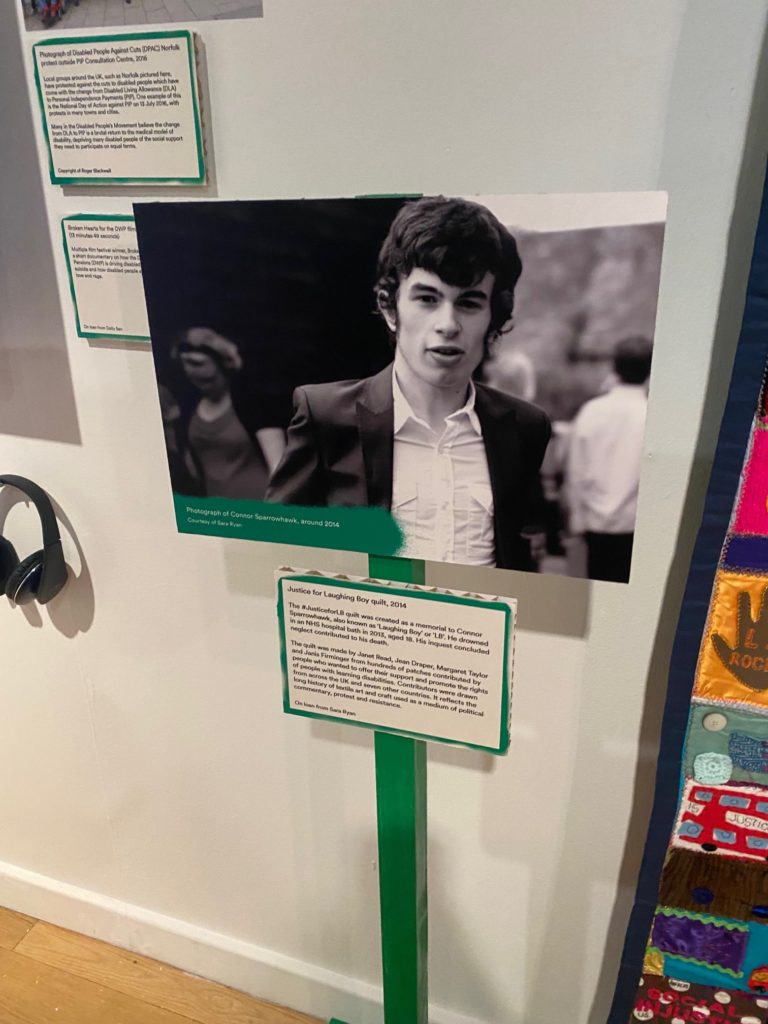 Also featured are Vince Laws 2018 shrouds as part of the ongoing campaign to highlight the result of the situation for disabled people created by the Department for Work and Pensions.
The opening also follows Greater Manchester's Disabled People's Panel's damning report, which found that right now, one in five disabled people are unable to afford essentials, and 58% of those surveyed said the government were harming or neglecting disabled people in some way.
The panel was formed by the Greater Manchester Coalition of Disabled People, whose banners and protest material feature in the exhibition, foregrounding the need for continued action.
Akhtar is passionate about intersectionality, wanting exhibition-goers to understand how it affects disabled people's fight for rights.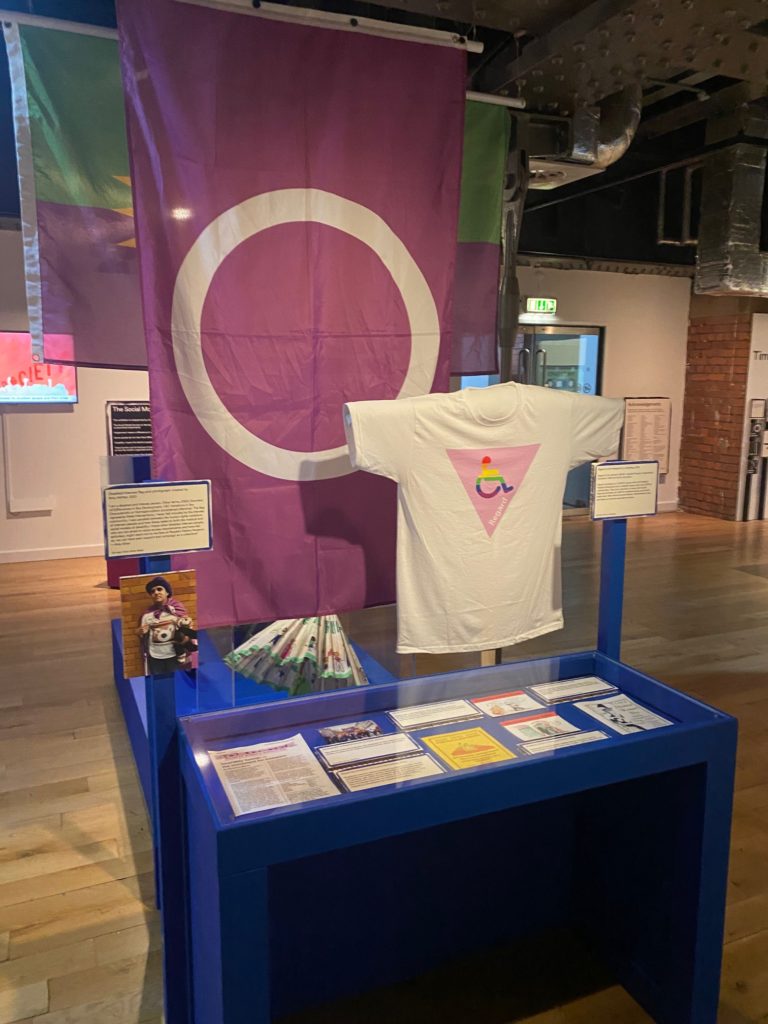 As part of the exhibit, Akhtar encourages others to come forward and continue the movement.
They said: "I hope other disabled intersex people, who are not afraid to voice access requirements and have been excluded, might reach out to me here at People's History Museum so, we can have peer support and campaign as a collective!"