University of Manchester students take part in rent strikes due to impact of the cost of living crisis 
A significant number of students at the University of Manchester are restricting their rent payments due to the cost-of-living crisis this week
The organisers, UoM Rent Strikes, have stated that more than 100k has been withheld due to cancelled direct debits
More than 100 students from the University of Manchester are staging a rent strike this week claiming student accommodation in Manchester is becoming unaffordable.
The organisers of the strike, UoM Rent Strikes, are asking for a 30% cut on rent prices, a commitment by the university not increase rent again for another three years, and a refund of 30% for the payment made in the previous term.
They say the impact of cost-of-living crisis has significantly impacted the student population across the UK. NUS UK, the National Union of Students, found that 42% of students are living on less than £100 a month after paying for rent and bills, according to a survey of 4,500 students.
Speaking to NQ, one of the strike organisers, Hasan Patel, a 20-year-old first year at the University of Manchester living at the Fallowfield Campus halls, explained his reasons for participation in the strikes this week.
He said: "The rent is just too high for how substandard the condition of our accommodation is.
"For a university that's claiming to be on the side of students during the [cost of living] crisis, to be raising rent by up to 6% each year is just unsustainable and unacceptable, especially with the rise of inflation.
"I hope the university can look at itself and be like: 'Oh, the fact that we're having to give the student union money to basically give out free food every Wednesday shows that something Is deeply wrong with the system.
"There is a lot that can and needs to be done.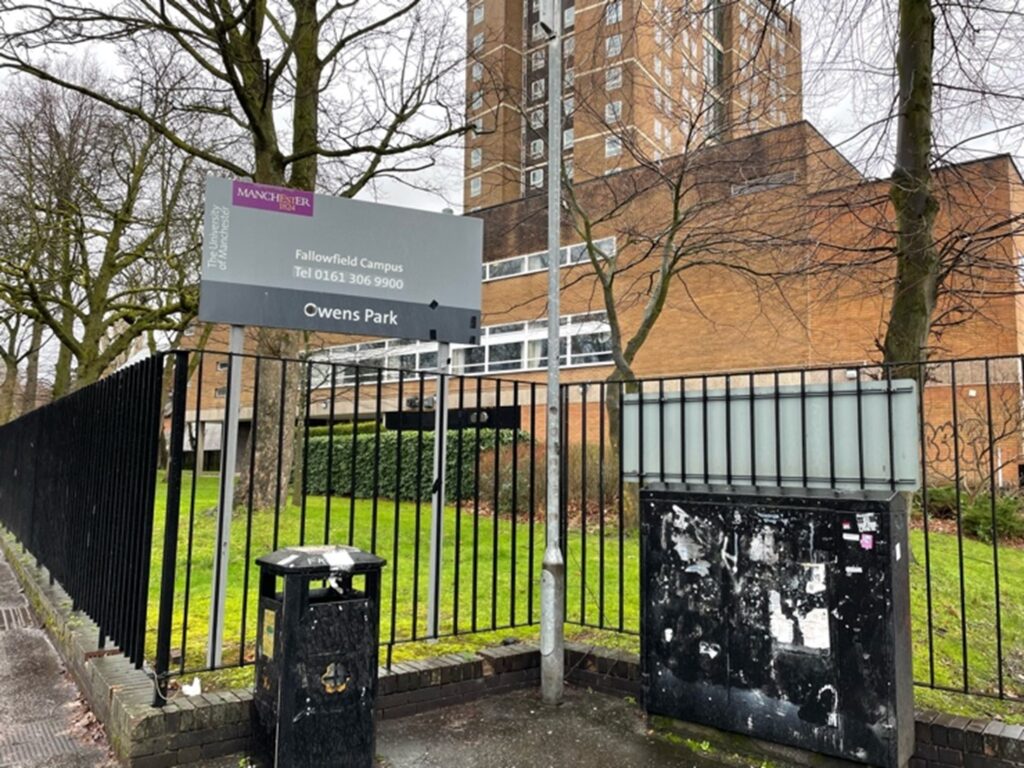 The current estimation of rent payments being withheld amounts to over 100k, with the UoM Rent Strikes twitter account, continuing to advocate for people to join the cause.
The strikes come after the success of the 2020-2021 rent strikes in Manchester, in which students won back 12 million from repayment and refund demands. The emphasis of this previous success has been seen as a continuous tactic to encourage others to join online.
When speaking to the Guardian Newspaper, a University of Manchester spokesperson said: "Rents in university halls included bills and were lower than similar private sector accommodation, with increases in 2022-23 between 1.5% and 6%."
"We will do everything we can to support students who are unable to pay their rent and urge anyone struggling to speak to us as soon as possible. We are not currently aware of any students refusing to pay their rent but are aware of recent online comments made by a small number of campaigners."