UK's first LGBT-Affirmative Extra Care Scheme
Manchester City Council announced plans for the UK's first purpose-built Extra Care scheme to provide safe and affirming housing for older LGBT individuals in Whalley Range
Manchester City Council announced 'Great Places' as the new housing provider for the upcoming project.
Helen Spencer, the executive director of Great Places, speaks to the Northern Quota about the upcoming scheme and its progress.
Manchester City Council announced the UK's first purpose-built LGBT Extra Care scheme back in 2017. The initiative, developed in collaboration with the Manchester-based LGBT Foundation, aims to offer a safe and affirming housing solution for older LGBT individuals.
In March, the announcement identified Great Places as the preferred provider responsible for designing, building, and managing the housing scheme in Whalley Range, south Manchester.
Designing with care and inclusivity
Helen Spencer, the executive director of Great Places, spoke to the Northern Quota regarding the project. Helen said: "We are really proud to have been selected to deliver this project. Research tells us that there is a real need for a purpose-built, inclusive environment where LGBTQ+ people can live independently, but with access to care and support services. Greater social connection is a priority and this is one of the early themes of our engagement with the community and potential future customers."
Great Places has decided to deliver the scheme using co-production techniques, which means that the design process is taking a little longer than normal. Helen Spencer shared there are: "Lots of detailed conversations about all manner of different aspects, communal space, apartment layouts and externals. We are building great relations with our key consultees and look forward to testing how Manchester's planners respond to our proposals soon."
The structure will have a mix of over 100 affordable apartments, as well as a bistro, lounge areas, treatment rooms, and a planted outdoor community space.
Community support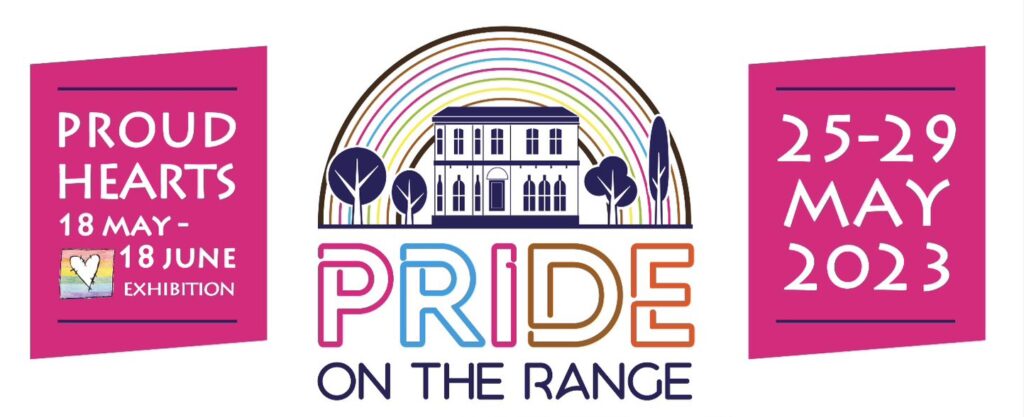 The LGBT Foundation's publication states the choice of location was motivated by Manchester's reputation as a cosmopolitan and friendly city. Further, Manchester City Council publicly supports the LGBT community. The city boasts the vibrant Canal Street and 'Gay Village' and has a longstanding and sizable LGBT population. Manchester's history as the birthplace of the Campaign for Homosexual Equality and its strong opposition to Section 28, further solidified its suitability.
The Council and the LGBT Foundation saw Whalley Range as a potential option due to its flourishing LGBTQ+ community. Whalley Range has an existing supportive community for LGBT people, with events such as Pride on the Range. Manchester City Council purchased and demolished a former hospital on Russell Road in the Whalley Range Conservation Area to make way for the new buildings.
The Foundation stated that any worries about the reaction to the potential of an LGBT scheme did not arise:
Helen told the Northern Quota: "There's a long way to go, but we are focused on ensuring this design stage sets us up positively for construction, new customers settling in and the formation of a new community."
Meeting the needs of older LGBT people
Dr Paul Martin OBE, Chief Executive of the LGBT Foundation, said:
"We are as committed as ever on delivering the right extra care scheme for the LGBTQ+ residents of Manchester, and we will continue to work with the Council to find the most appropriate partner to meet the needs of LGBTQ+ people over 55."
Despite progress in achieving equal rights, ageism and a lack of inclusive social and dating scenes contribute to a profound sense of isolation, as indicated by the report. It further highlights that 1 in 5 older LGBT people have no one to contact in times of crisis and that social isolation negatively impacts health at a level comparable to smoking 15 cigarettes a day.
As the LGBT-Affirmative Extra Care Scheme takes shape in Whalley Range, it signifies a significant step forward in providing inclusive housing, care, and community services for older LGBT individuals. This new initiative, driven by the collaborative efforts of Manchester City Council, the LGBT Foundation, and various stakeholders, can set a new standard for addressing the specific needs of the older LGBT community.