Student homes in Fallowfield abandoned – along with their mess
Many students vacated their student homes early in order to spend lockdown with their families
Excess waste got left behind in alleys and pathways
This has caused disruption and concern to the surrounding residents
Charities are currently not running a collection service for unwanted items, and many household many waste tips are still closed. With the closure of these services, students feel like they have no other choice but to dump objects. The alternative is for money to be extracted from their deposit when items are left in the household.
A lot of students have found that their landlords are not sympathetic towards their situation during these unprecedented times. Despite moving out early and possibly no longer having a job, and therefore an income, students are still expected to pay full rent.
Tom Edwards, a 21-year-old student living in Fallowfield, said: "I'm continuing to live in Manchester, but it appears that most of my neighbours have vacated the area. Unfortunately, an unsettling amount of mess has been left behind."
I spotted mice in my home the other day for the first time. I think it was because of all the rubbish outside
Neil Ryder, the lettings manager at Phillip James, sent out an email to all tenants, directing them on how to properly dispose of waste, after receiving complaints. He described the conditions as a 'large accumulation of waste.'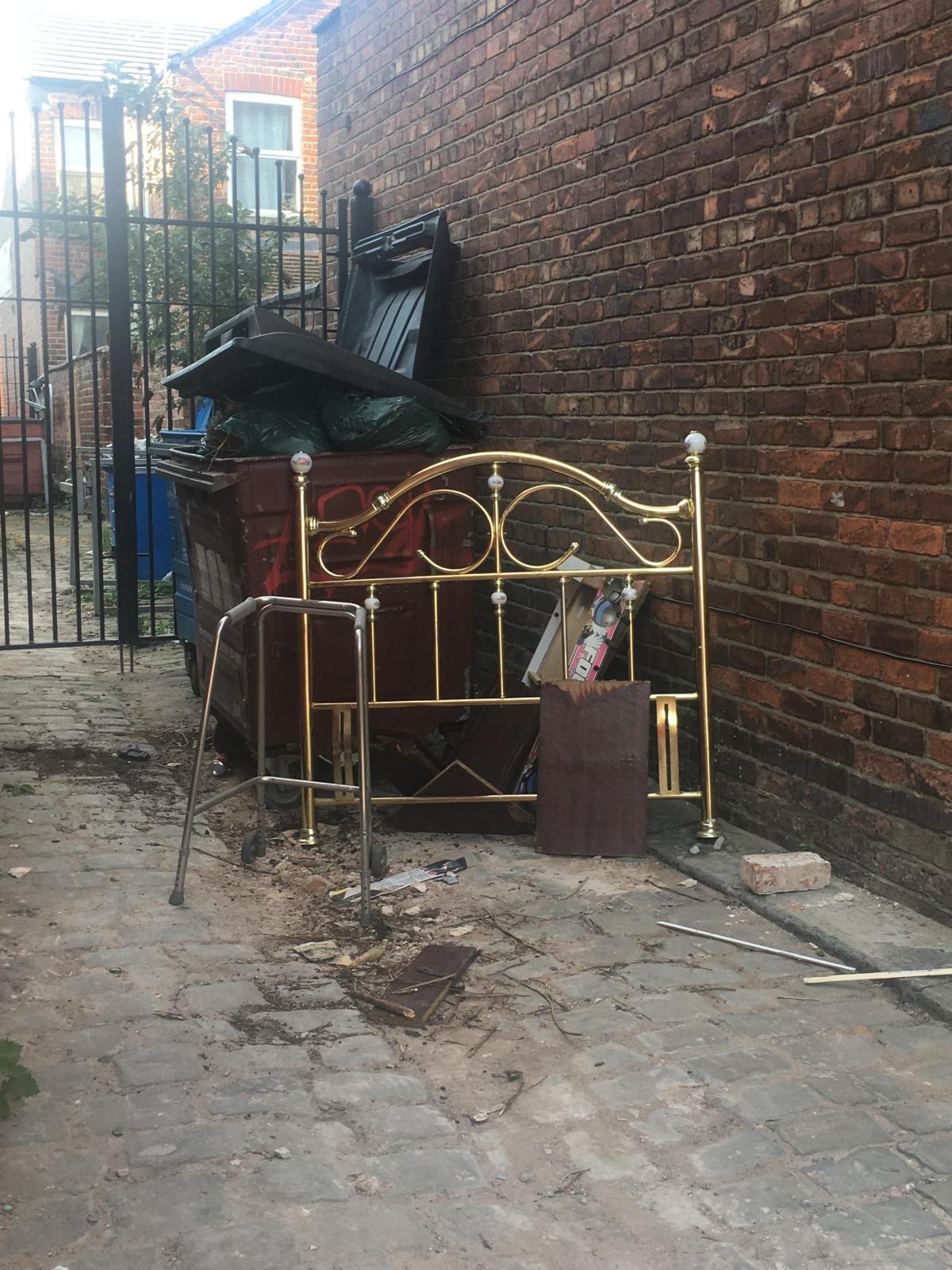 Katie France, a 20-year-old student that has lived in Fallowfield for the past two years, complained to the council about the swarm of junk piling across her street. "I emailed the council, in the hope that they would remove it, but it feels like they don't care."
I reported the incident as a health hazard, however the rubbish still remains there
Some students have reported bin collections being missed, therefore forcing them to stop recycling.
The chaos either builds up in their homes or the streets, so it's fair to understand the frustration for everyone living in the area.
Builders are continuing to empty student homes and fix any damages left behind. These workers have access to skip bins. However, it has become apparent that they are not only filling these skips, but the recycling bins used by the residents as well. Since their arrival, local residents have noticed their bins overflowing with rubbish that does not belong in the recycling, as well as waste among the streets that has been overflowing in the skips.
This situation adds to the fear of disease. It is also a threat to many environmental factors with residents and the council arguing over who's responsibility it is to clean the streets.