Moss Side charity facing potential closure following council funding hit
SASCA is facing closure following the loss of a grant from the council
They were unsuccessful in their bid and now must find funding from elsewhere
They have been granted an interim payment to keep going for one more year
A charity in Moss Side is facing potential closure following the loss of a £45k grant from Manchester City Council.
Somali Adult Social Care Agency (SASCA) has been funded by the council under the voluntary and community grant scheme since 2018 but have been unsuccessful in their bid for renewal.
Councillor Joanna Midgley, deputy leader of the council, said: "We saw a large increase in applications for this round of funding and this means some really tough decisions had to be made about which organisations were successful.
"This fund is limited and we cannot guarantee funding to all applicants. Unfortunately, SASCA were one of the groups that were not successful.
"Discussions between the city council and SASCA are ongoing and a package of support has been made available to SASCA. This ensures that it continues to deliver for the Somali community in the city."
The charity has been given an interim payment which will allow them to keep going for a further year before the payments stop.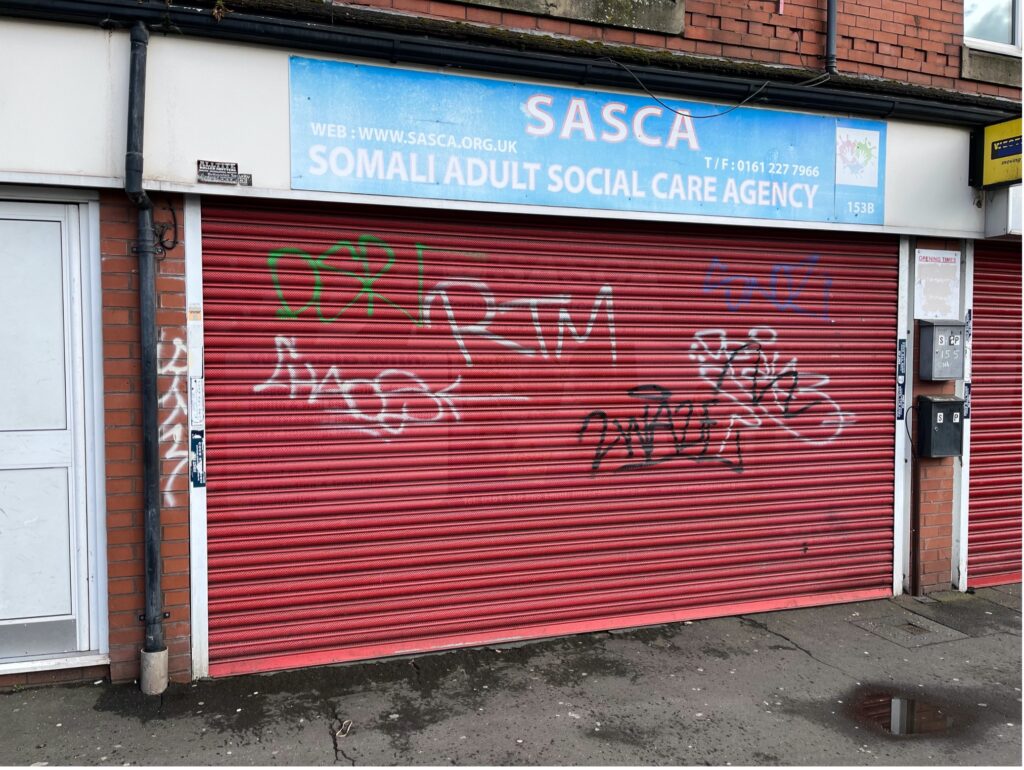 Anya Ahmed, chairman of the charity said: "Though it does mean that we don't have to send out redundancies and close the office, it's not good in the long term as it means we'll be in the same position again in a year."
"It's really pulled the rug from underneath us. It's not a solution, it's a stay of execution."
---
Impact on community
SASCA provides vital help for Somali residents of Manchester. They help with anything that the community needs assistance with, from updating immigration status to booking a doctor's appointment.
Anya Ahmed, who is of Somali heritage, said: "The direct impact on the community would be devastating. There are no other charities in the area where the people of Somali can come in, speak in their own language, and get help.
"We do everything, whatever they come in with, we will help them. If this service is withdrawn, there will be nowhere for them to go."
Anya said that the residents she had spoken to were, "horrified, upset, and distressed" and that the closure would be "like cutting off a lifeline".
The cut has come when the community is in a vulnerable position. She said: "The funding has been squeezed when times are hardest.
"It's at a time when people's lives are being made more difficult. From the impacts of COVID and now the cost-of-living crisis."
The charity has been applying elsewhere to get the funds to keep SASCA going. They have also launched a publicity campaign to seek further funds.