University of Manchester: Rent striking students march
Rent strike students march to demand better housing
They have occupied UoM buildings for the past three weeks
Students say university accommodation is mouldy and infested with rats
Students at the University of Manchester marched down Oxford road in a bid to get the university to heed their housing demands.
The UoM Rent Strike set off at 6pm on Wednesday (1 March) from Owens Park in Fallowfield, and wound down to Whitworth arch on Oxford Road, blocking buses and cars down Wilmslow road on its way. Police were present to control the traffic.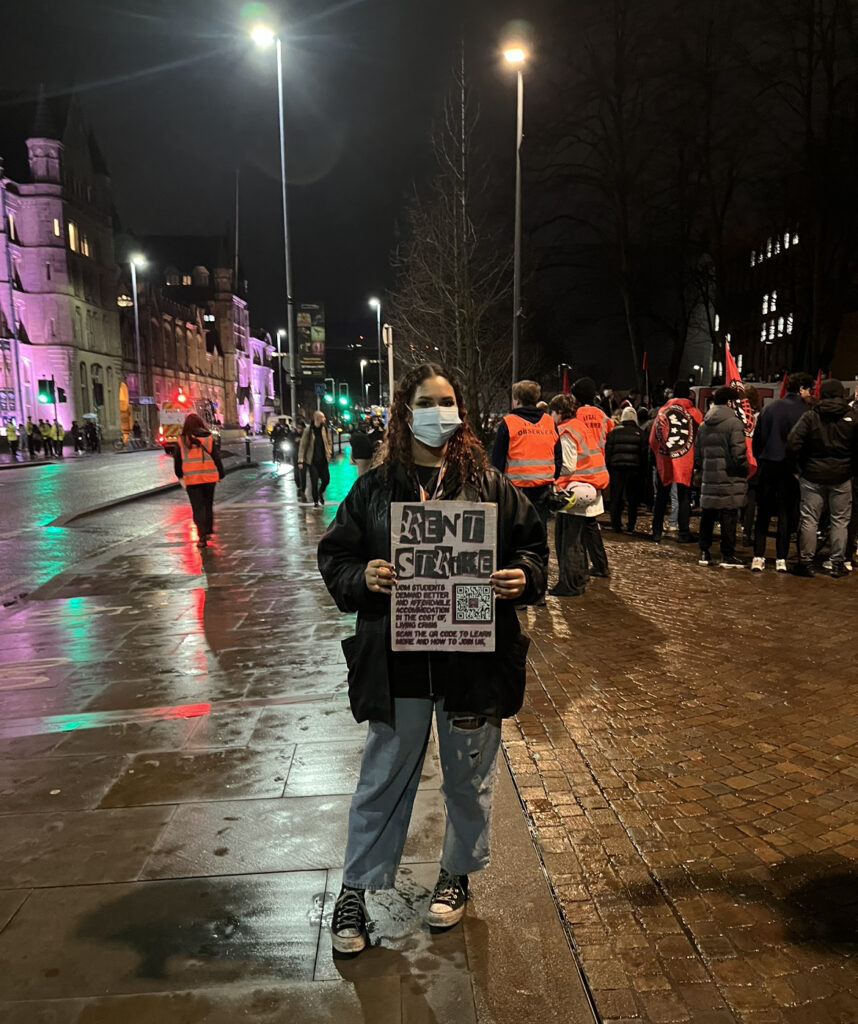 In an interview with a protestor at the march, who wanted to remain nameless, it was said that the students will "keep going as long as it takes" and "hoping that the uni wants to listen to us."
It was also announced on the same day that Nancy Rothwell's 14 year stint as vice-chancellor will come to an end in 2024. The protestor who spoke to NQ, said that although it is the end of her contract, it "didn't help that the vast majority of the student body have been against Nancy".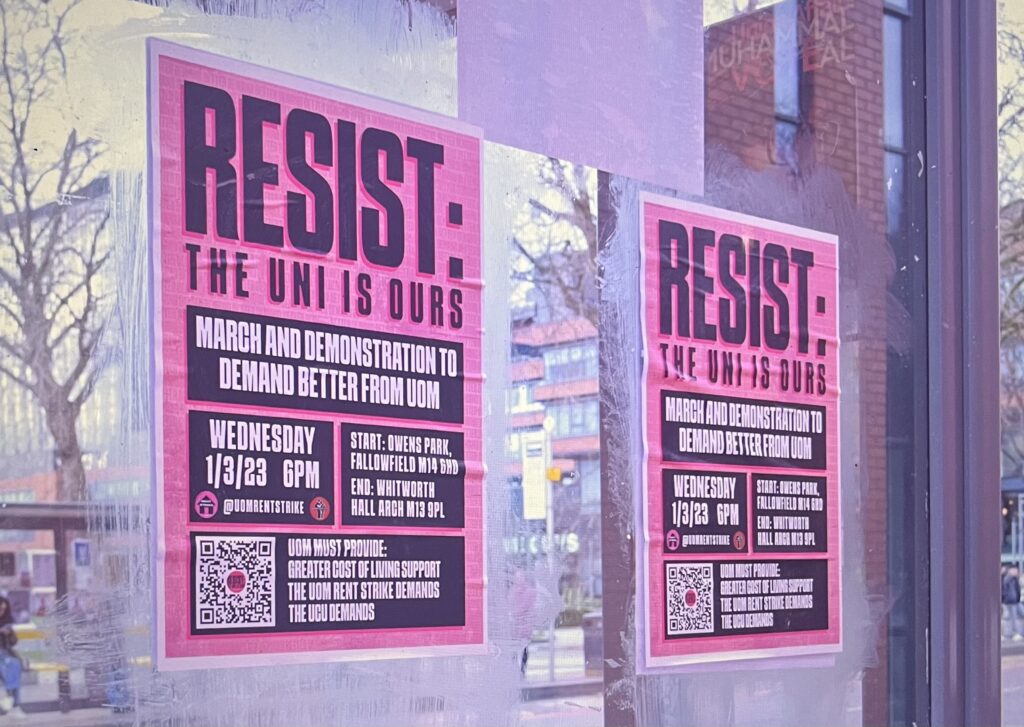 The protest is part of a wider series of action against the quality of housing at UoM. Since January around 350 students have been rent striking withholding around £500,000.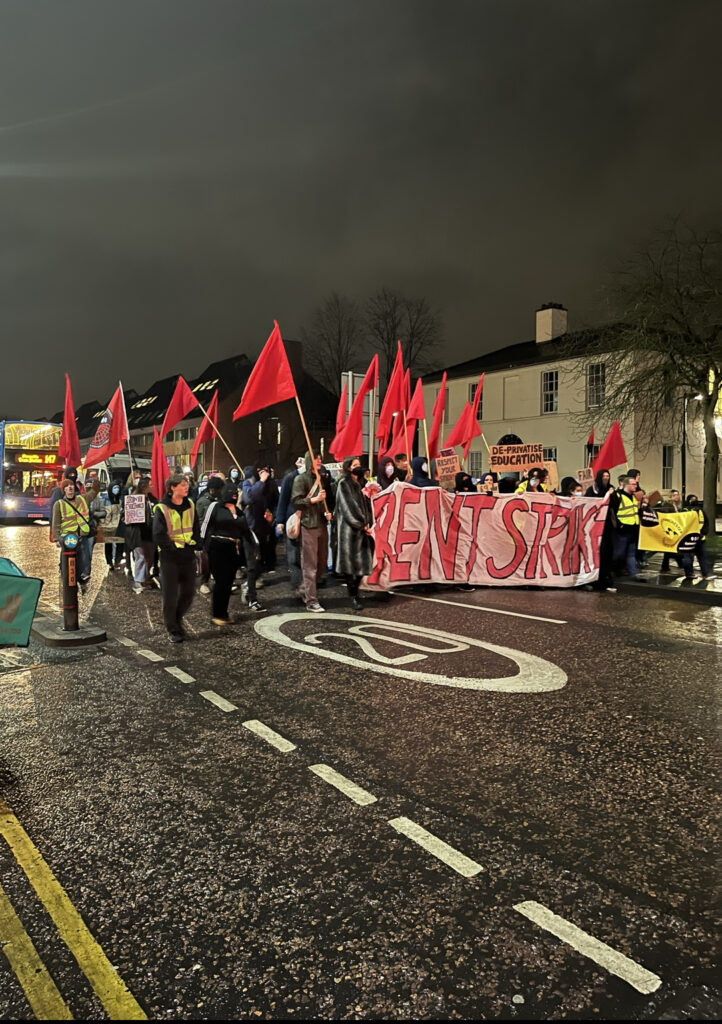 Other action has taken the form of occupying university buildings, such as Sam Alex, Engineering, John Owens. Currently it is only the Simon Building that is still occupied, which students have had control of for around three weeks.
NQ has approached the university for a comment on the protests.