Thousands of protestors join boycott of Manchester venues 'not doing enough' to prevent drink spiking
Girls Night In boycott organised by University of Manchester student union
Boycott comes in wake of new method of spiking by injection
Organisers say venues are not doing enough to protect young women from harm
Thousands of protestors gathered in the city centre last week demanding that Manchester venues provide better protection against drink spiking.
The event followed reports of young women having their drinks spiked, with organisers arguing that clubs and bar's provisions and attitudes towards victims were not good enough.
Since the Northern Quota reported on drink spiking in the Fallowfield area, many venues have been giving out drink covers but the new danger of spiking by injection has rendered these methods useless.
Organised by the University of Manchester's (UoM) student union, the protest was attended by several local councillors and Mayor of Greater Manchester Andy Burnham.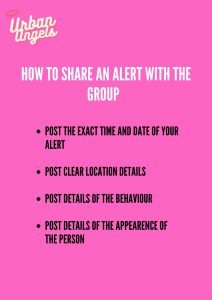 Beginning in St Peter's Square with a number of speeches, protestors then marched to Home cinema where more speeches and personal testimonies were heard by the crowd.
Emily Bennett, from the UoM Student Union, told the gathering: "It's amazing how many of you have come together to be strong and show support.
"Action needs to be taken now by club and bar owners and politicians.
"We want tougher licensing for venues to prevent and support those who have been spiked because people aren't being supported or even believed.
"We also believe that more education and advertisement should be focused on the perpetrators of drink spiking."
Safety organisation Urban Angels were some of the protestors among the crowd.
The group organised a meet up for those who didn't have anyone to attend the event with or felt they needed support, urging people not to come or leave alone.
The Northern Quota spoke to Manchester branch founder Cristina Catania Flores about the incredible turn out at the event and the importance of raising awareness.
"The turn out tonight is a powerful reminder that nobody is alone in the fight for their safety," Cristina said.
"This just shows that support is strong and will continue to get even stronger.
"We will never give up on fighting for our safety and we hope Urban Angels provides a safe space for people to share their experiences."
Cristina urged those affected or anyone interested in the campaign to join the group.
She said: "We want to set up a bigger team so we can push things forward in terms of campaigning and raising alarms to nightclubs that keep coming up as red flags for spiking in order to re-evaluate and challenge their security systems."
The organisers have addressed a letter to Andy Burnham and the Greater Manchester Combined Authority (GMCA) outlining a number of measures that venues in the region should take to prevent spiking and take action against those who carry out these dangerous acts.
The letter also called upon GMCA to carry out regular checks on venues to ensure they are following these measures and review their licences if drink spiking continues in high numbers.
Anyone who believes they have been a victim of drink spiking is urged to contact Greater Manchester Police.
Drinkaware also provides advice on staying safe while drinking and more information relating to drink spiking and date rape drugs.