There was a time hairstylists struggled to style hair
Times are changing and more nationalities are becoming involved in the industry
The excitement of the upcoming show was too much for Zoe Trotman to contain, and she was bouncing with enthusiasm the entire trip to the venue.
Although she had done this numerous times before, she still loved doing it. When everyone had gathered around for the pre-show pep talk, her shoulders shrunk in deflation at the sight before her.
Dark skin
To see that there were only 2 dark skin models, among thirty women was disappointing.
"I've had a good experience in the industry at the level I'm at, but I did experience being in a fashion show where there were only two dark girls in the entire show and that included me."
Born and raised in Barbados, Zoe Trotman, 24, now lives in Birmingham and is currently signed
by Nemesis models.
Modelling was ingrained in her from a young age: "My mother was a model herself and she was involved in teaching and chaperoning girls for pageants, I always attended those sessions & pageants with her, so I think my love for modelling started there.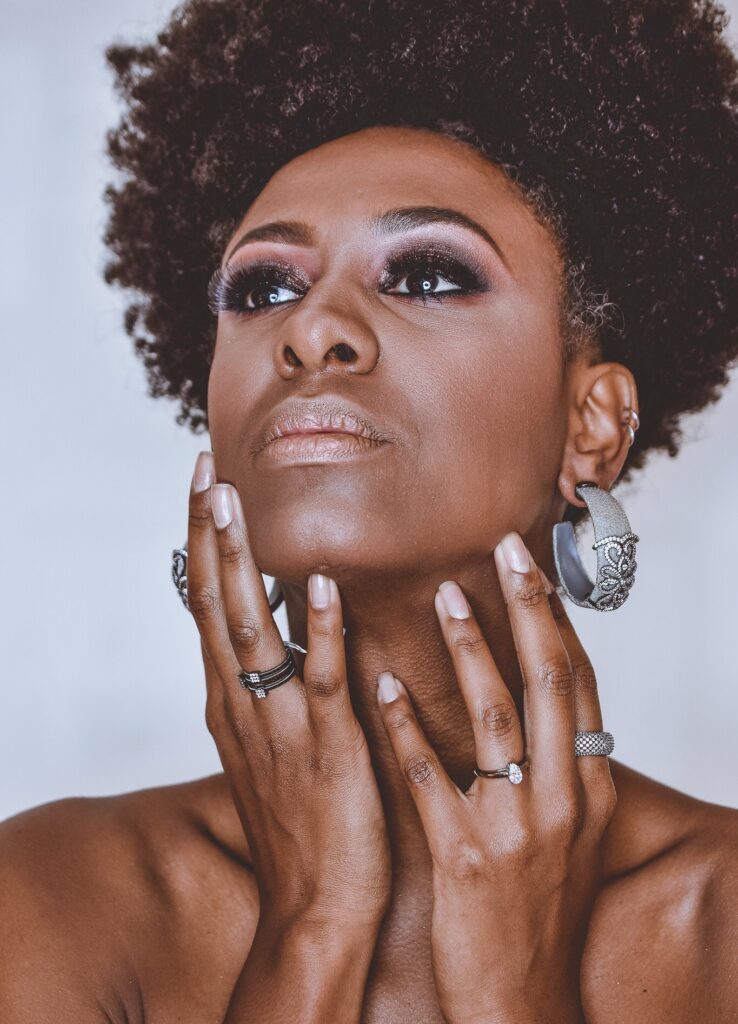 "Modelling in my opinion is more about the image the client has for their projects. If I'm not for their image I can't take it to heart.
"I do agree that times are changing and I'm seeing more nationalities become involved in the industry."
Naomi Campbell
In the '90s Naomi Campbell was famously the model for diversity in a room full of Claudia Schiffer's, Cindy Turlington's and Kate Moss's. According to the fashion spot, 2022 was able to break new ground in terms of racial diversity.
52.4 percent of the models who appeared at London Fashion Week for Spring 2022 were people of colour. Tokensim cloaked the industry for far too long.
South Sudanese model, Achol Ayor, is a new face in the industry and has already worked with the likes of Off-White and walked the runway for Miu Miu at just 20 years old.
She said: "Modelling has always been a dream for me to begin with and I was discovered by my now mother agency through an open call casting in Kampala and later got signed to different agencies in Europe.
"The industry is making progress with racial diversity, especially with people of colour which
we love to see." says the London-based model.
"At the moment there are so many models from different ethnicities, the representation is great. I haven't struggled but since I'm a new face, I'm sure there are a lot of experiences coming in for me."
Diversity and Inclusion
An official of the British Fashion Council stated: "The Diversity & Inclusion Steering Committee strives for the fashion industry to be open to all and reflect the diverse, global populations it inspires and serves."
Achol describes her experience as "Incredible!"
"I have been able to work with top designers, photographers and stylists however the only
unpleasant experience I have had is with most designer shoes during runways, they're not the
comfiest."
Majda John Peter, is another South Sudanese model coming up in the industry, signed by Models1. The 18-year-old is killing it right now, having recently walked for Ferrari, Valentino and Yves Saint Laurent.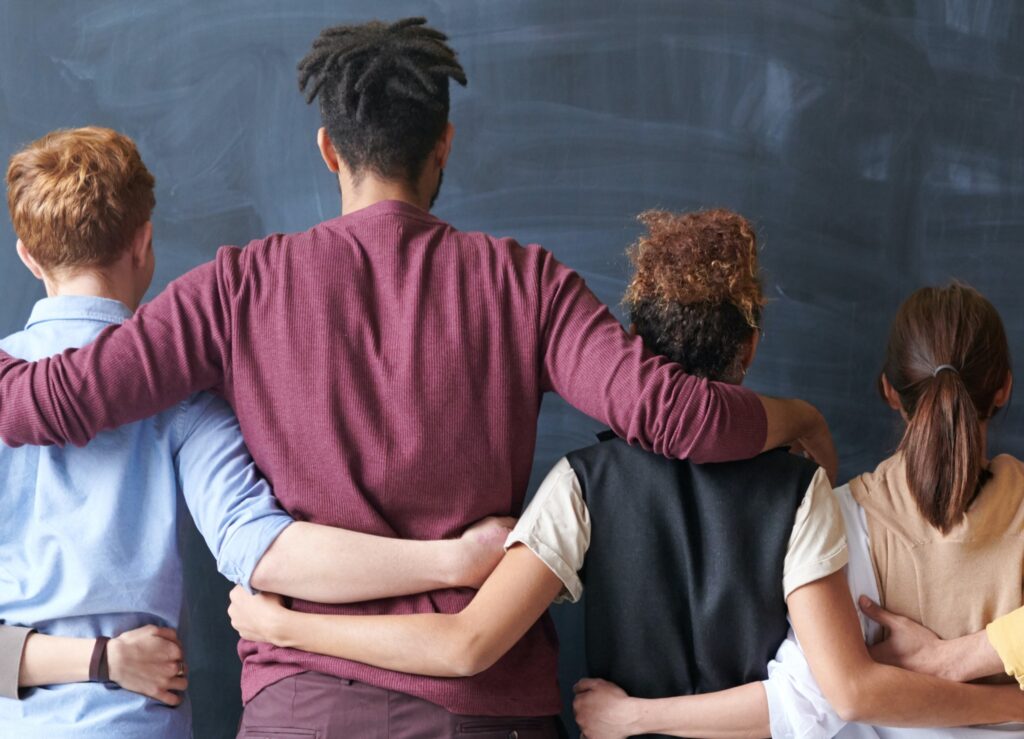 "The industry is looking for different kinds of people from all parts of
the world," Majda says. "I have never been affected by colorism or racism but in case that happens in the future, I am proud of who I am."

Majda never considered being a model until one day her brother brought her to Kampala, Uganda, for one of Joram Model Management's scouting tours, one of East Africa's leading model agencies.
Success is driven by passion, and Majda's flourishing career is proof of that. Both of Majda's hands were clasped tightly together in prayer. Eyes shut tight in suspense.
Flourishing Career
She hadn't come this far to only come this far. The announcer paused … "And the winner is Majda!"
It was a surreal moment; one she'll always remember.
After winning the Elite Model Look 2022 world final, Majda was inspired to work even harder to achieve her goals. Since then, she has graced the cover of Vogue Czechoslovakia in October of last year.
South Sudanese models are taking the industry by storm. Adut Akech and Duckie Thot are just a
few of the South Sudanese ladies challenging Eurocentric beauty standards.
This diverse group of models is severing the shackles that have bound the industry for far too long.
But the industry has had its performative moments. Is this just a new trend that will soon fade?
On the cover of the British Vogue February 2022 issue were nine black models. They embodied elegance, grace, and beauty. But this raised the question of why none of the models had their natural hair out.
Since we are celebrating black women, why not accept us with all our splendour, kinks, and curls?
British Vogue
Social media users blasted British Vogue for changing the models' skin and hair after the BTS footage was uploaded to YouTube and questioned whether it was done to appease the "white gaze".
"There are some things that I feel like the industry doesn't fully understand about black hair. One
time I had a hair stylist put a lot of gel in my hair.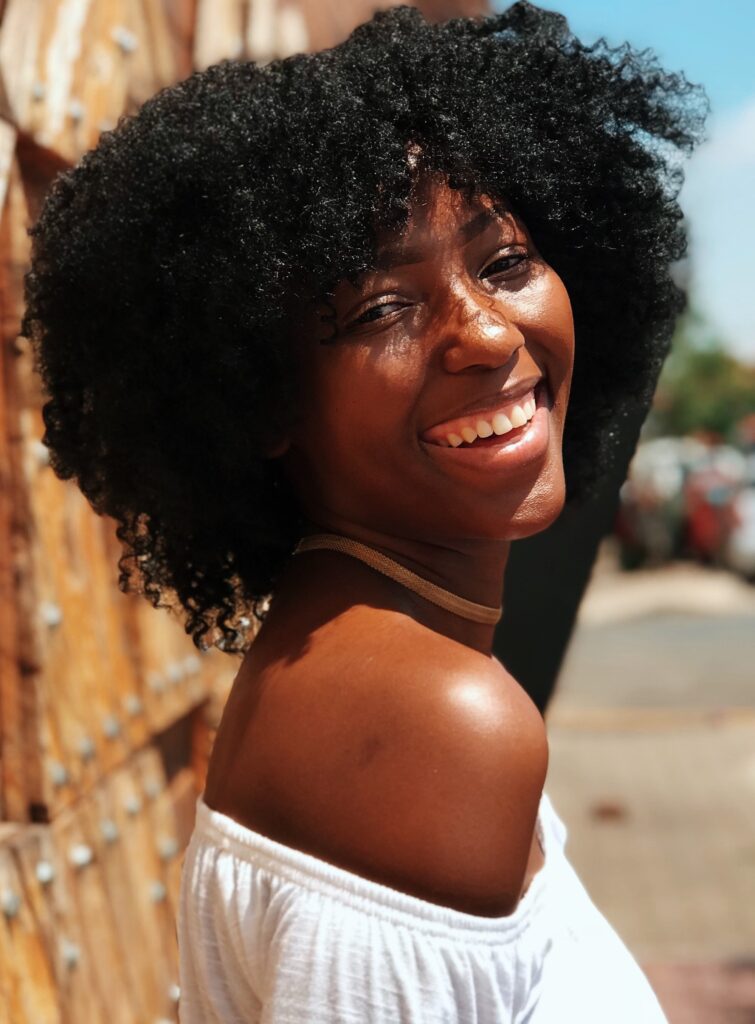 The way he spoke, it felt like he needed to tackle my hair. My hair didn't need that much gel to slick it down, but he insisted otherwise.
Later that day my hair was drenched in excess gel," Majda tells me.
Zoe also had a similar experience, "There was one time a hairstylist struggled to style my hair.
"That is more the issue rather than the colour of my skin," she says.
"There are people still unable to style black women and that needs to change quickly."
"Modelling is my passion, and I don't regret choosing this path."
"It is a pleasure to share my story with the world in the hopes of bringing about positive change," Majda says. Tokenism is not the problem, but the diversity of hairdressers must change.
That, however, is a topic for another time.