Manchester Christmas markets greener than ever this year
The Christmas markets are run on biofuel for the first time
The plastics used are more environmentally friendly
Visitors can return mugs and cups for money back
Manchester City Council has increased the level of sustainability at the Christmas markets this year.
There have been great efforts to ensure that the markets are as environmentally friendly as possible.
For the first time ever, the markets are powered by generators using biofuel.
Sophie Leigh, a sustainability manager at Manchester Metropolitan University says biofuel is a good source of energy.
She said: "There is a lot less nitrous oxide that is produced from using bio-fuel generators.
"Nitrous oxide is 300 times more harmful to the environment in terms of climate change than carbon dioxide.
"So the fact that they are using biodiesel is a really positive thing in terms of cleaner air for the facilities in the vicinity of the markets.
"As opposed to using petrol or diesel in a generator, you can use recycled things like vegetable oil as a waste product to make biofuel. It's a lot more sustainable than fossil fuels."
"It's definitely a positive thing."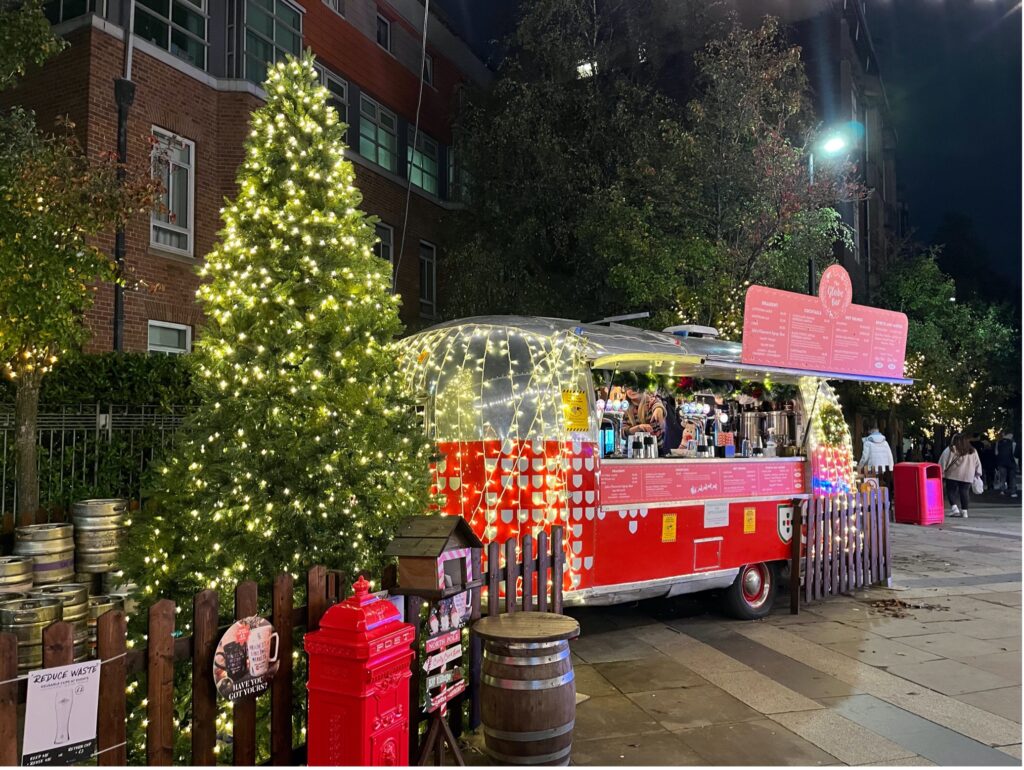 Councillor Pat Karney, Manchester City Council's Christmas spokesperson, said: "Like Rudolph's nose, Manchester is a guiding light when it comes to Christmas. Not only are we Santa's favourite festive city, we're working on becoming one of the greenest."  
"Manchester has set an ambitious target to become zero carbon by 2038 or earlier. Achieving this will require a year-on-year reduction in carbon emissions across all fronts.  
"The work to make our Christmas programme more sustainable is a shining example of what can be done."
The council is also recycling used cooking oil and turning it into biodiesel to power the vehicles.
After replacing single use plastics with polypropylene in 2018, the council says it is going even further, replacing these with polycarbonate this year which is far less harmful to the environment.
Sophie said: "It's positive that they have gotten rid of single-use plastics. Can you imagine the amount of potential litter and the sort of potential impacts that big scale events like this could start to have?
"It probably should have happened ten years ago, rather than three years ago because they have been excessively busy for at least the past decade."
The decorations being used are low energy, reusable, and environmentally safe.
As ever, the markets are allowing the option for attendees to keep the reusable mugs and glasses. Mug deposits are £3 and glasses are £2 which reduces waste.