Kingswood Park survey opens discussion for renovation plans and elections
Kingswood Park will be renovated after elections for volunteer roles take place in June
Volunteers are looking at fixing the gate disability issues and provide more benches and flowers
Kingswood Park volunteers will meet to elect individuals to form a constituted group on the 8th June 2023.
Manchester City Council ran an online survey to explore how local residents and community groups make use of Kingswood Park.
This has kick-started the team to discuss plans to renovate the park, which will be put in motion after elections.
The Survey
The survey showed 75% of respondents said the park was clean and well cared for. However, nearly 30%, disagreed with the park being accessible for people with disabilities and different needs.
A significant issue of the report indicated that locals viewed the park's entrance as an obstacle for wheelchair users.
Pauline Ainscough, volunteer for the Neighbourhoods Service in Kingswood Park, said: "mobility scooters get into the park fine. However, some older people struggle to get in. So we are looking to get someone to alter the gates."
Elections
Ainscough said: "we've issued a quote for more flowers and benches. And also, a quote to re-paint the children's play area, but it may take some months to see."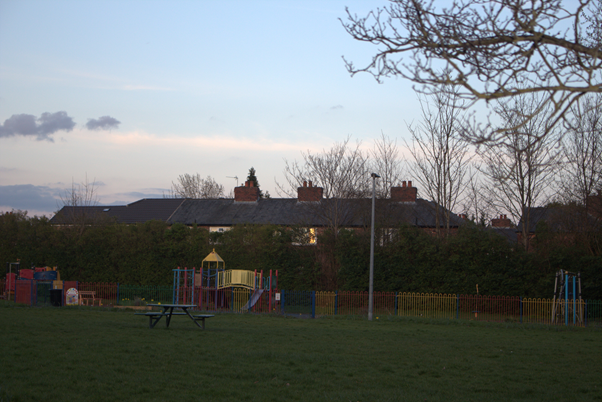 She said: "once we have elections for the group, we will be able to organise people into allocated roles. Then we will send out more surveys and quotes to get more planning in place."
The Gates
The gate at Kingswood Park comprises of double fencing bends.
Seren Evans, a resident living in Fallowfield, told NQ: "the gates are so tricky to get through with the pram. I usually have someone with me to make it easier. We fold it up and then reopen it once were inside. But, if I go to the park by myself, it's harder to manoeuvre everything round the bends."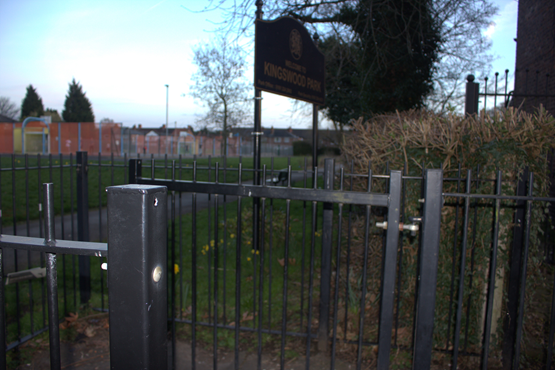 She said: "Having a swing gate might be easier. I don't think it should be too expensive either."
Kingswood Park volunteers outline that the unlevelled ground of the area has caused difficulty for changes to the entrance.
Flowers & Maintenance
The main findings of the survey also showed that most people enjoyed the park's flowers and green space.
As part of the Great British Spring Clean, a national environmental campaign, volunteers have part-taken in monthly litter picks.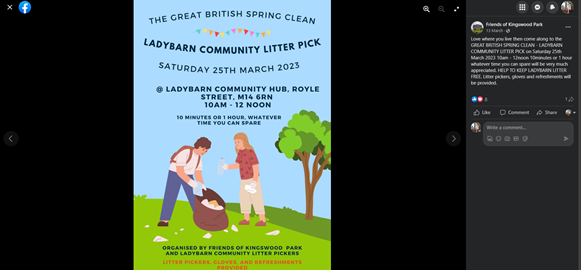 The public positively highlighted the park's hygiene and valued the maintenance work carried out by the Kingswood Park volunteers.
Pauline Ainscough, volunteer for Kingswood Park, said: "there is a monthly litter pick session. Volunteers meet on the last Saturday every month to remove any rubbish in the park."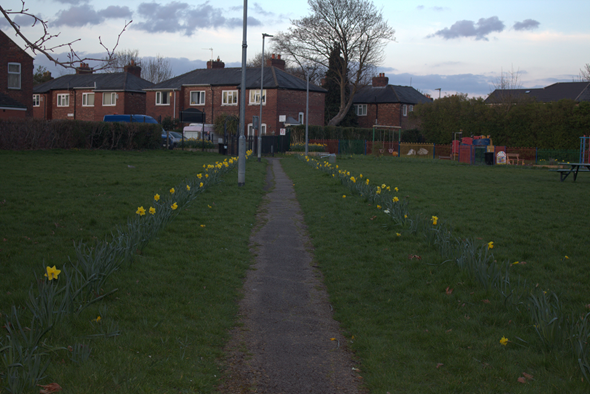 Ainscough said: "In future we want to input more raised flower beds. This will be easier for older or partially sighted people to see them. We're now getting a 20 foot container into the park to help start this. This has been slow as we are cautious to protect the current infrastructure of the park. We hope to have clearer plans by June."