Project amplifying Hulme resident's voices granted funding by Arts Council England
Featured image: We Live Here
Hulme-based project We Live Here has been granted funding by Arts Council England
We Live Here will use the funding to run a series of summer workshops amplifying Hulme resident's voices against gentrification
Lead Artist, James Varney, does not view the project as activism but instead about "creating a record of what's going on"
A local project, We Live Here, which hopes to amplify the stories of Hulme residents, has been awarded funding by Arts Council England.
The £11,700 in funding will allow the delivery of a series of writing workshops with Hulme residents on what the area means to them.
We Live Here will also be partnering with the Hallé Orchestra and videographer Riley Bramley-Dymond to create a documentary-style video interviewing local residents. 
We Live Here
The We Live Here project was founded by Lead Artist, James Varney, 12 months ago.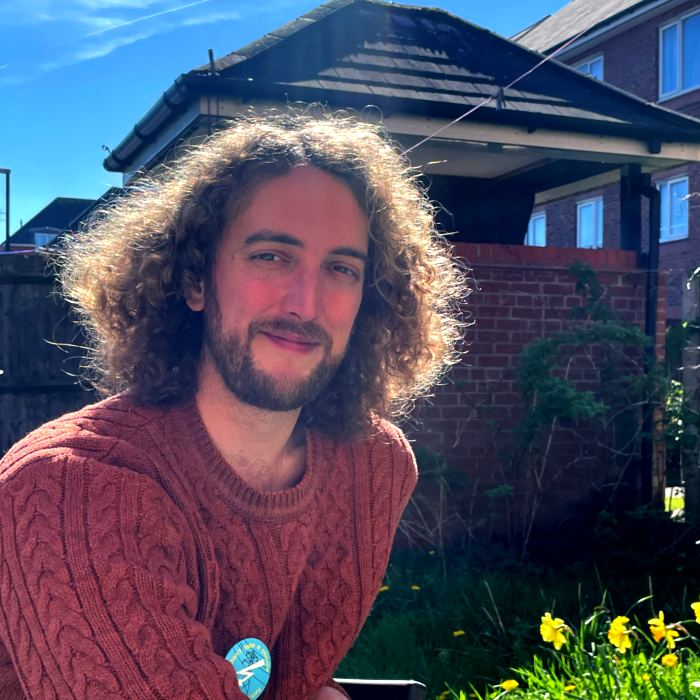 James moved to Manchester from Derby eight years ago and has spent most of his career working on theatre projects or school workshops.
He said the We Live Here project is focused on "not so much the history of Hulme but what's happening now."
Arts Council England funding has been a great help for Varney, who said: "It's all getting going now, work that wouldn't have happened otherwise."
He explained that, as a freelancer, it's great to be paid for his time and take ownership of this project rather than constantly seeking the next.
James discussed the changes Hulme has been through. He said: "Gentrification is bringing people in and pushing others out. It's essentially a class thing.
"You combat gentrification by building community and asserting ownership.
"But Hulme has a brilliant sense of resistance. Hulme is such an incredible place. It has such a strong sense of place."
Activism
As a member of the Hulme Tenants Union, James is committed to activism in his personal life, particularly fighting rising rental prices and unfair landlords.
However, James does not view We Live Here as activism in the same sense. He said: "I don't think of the We Live Here project as activism. It's lighter than that. It's about creating a record of what's going on.
"Activism is characterised by a campaign and then you move on to the next thing. We Live Here is able to keep a record of things that are happening when they happen.
"The story of what happened to Hulme in the 19th and 20th centuries is still happening. The past is the present.
"A lot of people are fighting back and we're keen to celebrate that."
Funding and the future
Since it began, the project has also received funding from Contact Theatre's Future Fires programme, supporting young artists.
We Live Here has just completed a six-week writing workshop called "Write to the City" in partnership with The Portico Library and Writerz and Scribez. This recent project explored how the city space is occupied city-wide.
The new funding has also allowed for further expansion of We Live Here, hiring a new Associate Artist, Caitlin Rimmer.
James hopes he can keep the project going and eventually turn it into an arts organisation, potentially working with young people in schools across Hulme to explore how they see and use the area they live in.