Hulme Hippodrome owners ordered to improve building's appearance but that's not enough to save it say campaigners
Hulme Hippodrome owners have been ordered to complete external building improvements
The order has caused confusion as the property is subject to disputes over ownership
Save Hulme Hippodrome is pushing for further measures before the weather takes the building down
Hulme Hippodrome's owners have been ordered to complete emergency repairs to improve the building's appearance but more must be done to save it, say Save Hulme Hippodrome campaigners.
One of the owners, an independent property developer, tried to appeal the order but was dismissed in a January hearing.
The improvements include removing graffiti and vegetation and fixing broken windows. The notice to repair came under Section 215 of the Planning Act.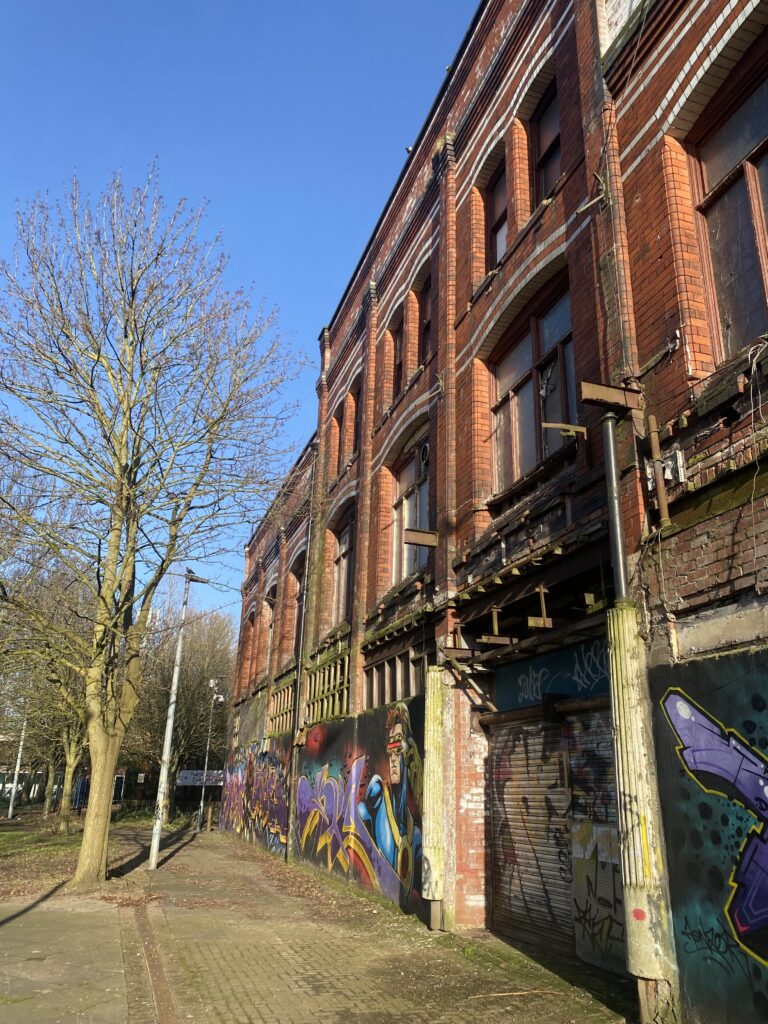 The Hippodrome has a complex ownership history making the repairs process more complicated.
The 120-year-old, Grade II listed theatre has been in a state of disrepair for years, uninhabited since squatters left the premises in 2018.
In its heyday, the theatre hosted the likes of Shirley Bassey, Morecambe and Wise and Arthur Lowe.
Disputed ownership
The property has changed hands below the belt a number of times. It was bought in 2003 by the controversial religious charity Gilbert Deya Ministries (GDM), the founder of which has since been investigated and extradited over allegations of child trafficking.
In 2020, three members of GDM received payment for the property from a private property developer but without the correct paperwork.
In 2021, the property developer attempted to sell the property to company HHM20 for the purpose of building flats, again without the necessary paperwork.
As a result, a complex situation has arisen where ownership is split between the three members of GDM and the individual private property developer.
The external improvements have been ordered for all current owners of the Hippodrome.
Save Hulme Hippodrome campaign
Campaign group Save Hulme Hippodrome (SHH) has been advocating to restore the building and create a community space.
Although the repairs are a step in the right direction for the group, they want an end to the legal confusion surrounding the case if there's any hope for restoration.
Director of Save Hulme Hippodrome, Tony Baldwinson believes the owners still intend to use the land to build flats: "We suspect the strategy is 'let's use legal longrass and meanwhile let the weather bring the building down.' The land is worth more than the building and by law, the building can't be torn down but the weather can take it.
"Our most recent drone survey found 23 holes in the roof. We've marked them up on a map- it's public knowledge."
He said: "If you're interested in the building in any way, to my mind, you'd fix the roof. We know there's water damage inside. Obviously, it's just going to get worse, not better. And it's infested with pigeons as well.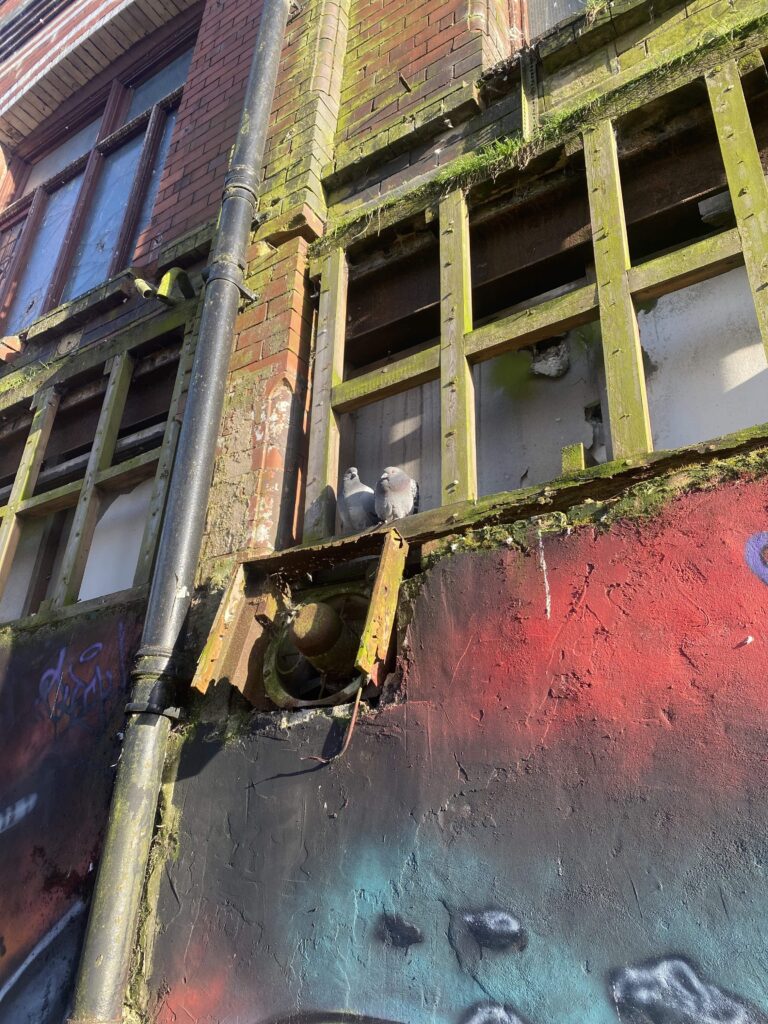 "So it's not in a good way. Every winter that comes along is making it even worse not better."
Save Hulme Hippodrome hope that either a Repairs Notice is issued to address the internal building problems or the current owners will grant SHH a long lease to carry out repairs themselves.
City council support
Save Hulme Hippodrome has secured the support of the council in its campaign.

Hulme Councillor, Lee-Ann Igbon, said: "I'm very familiar with the Hippodrome's situation.

"We are supporting Save Hulme Hippodrome's campaign and I've been working with them very closely, supporting them to gain ownership of the building."