How a 'grumpy' baker turned gratitude, helping others and sweet treats into an artisan business
An in-depth interview with The Grumpy Baker gives readers the chance to find out more about his recipe for success when owning an artisan business.
Ruby Qaimkhani speaks to Cheetham Hill's Hamza Afzal (The Grumpy Baker) on his recipe for success
From being an independent business owner and starting off during the pandemic restrictions and how the cost of living crisis affected his artisan baking business
According to Gill Hyslop of Bakery and Snacks, 27 million British people resorted to baking during the first wave of the Covid-19 pandemic in March 2020. That was approximately 53% of the nation who tore into bags of flour in the hope of making something edible.
Why? The answer is simpler than you think. We [the British] felt a void in our lives when we were not allowed to leave the house. While some turned to gardening and various forms of exercise to boost their mood, others turned to the kitchen.
Out of a need to distract ourselves and to gain a sense of accomplishment, we took up baking and went as far as watching our sourdough starters bubble up in a sealed jar while the weeks passed by. Although it seemed time consuming, it was a welcome distraction from what was happening in society at the time.
Fast forward three years and we've gone back to pre-covid times. We're not in the kitchen as much and time is flying by. The public isn't baking anymore but this has led to a rise in creators perfecting their recipes to sell to those that don't have the time or the resources. So naturally people are turning to artisan businesses.
One person didn't lose their baking prowess even after the end of lockdown restrictions.
We spoke to a Mancunian baker named The Grumpy Baker (TGB) who turned his passion for food into an artisan bakery business.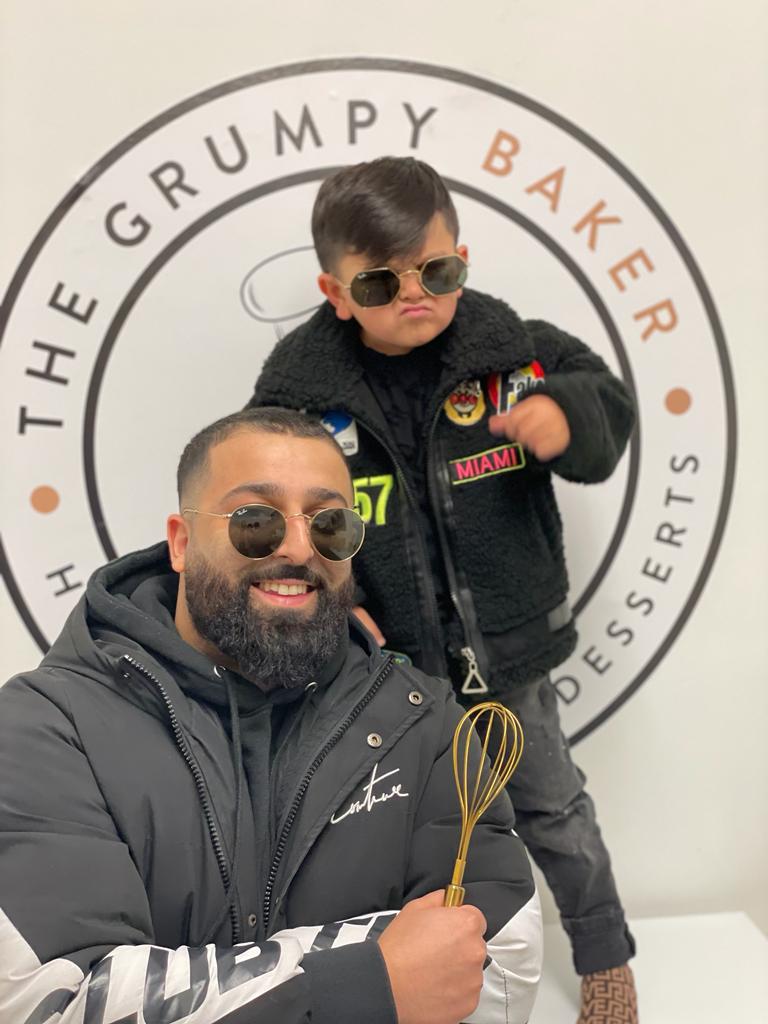 Who Is The Grumpy Baker?
Hailing from Cheetham Hill, Manchester-born Hamza Afzal has always had a passion for food. Friends and family call him 'a food connoisseur' – food must meet his exacting standards and pass all tests for him to go out to a restaurant instead of trying his hand at making the recipe himself.
"It doesn't have to be fancy or expensive, it just has to taste like a quality dish."
He brings the same standard and quality to his own kitchen.
"It took me four years to perfect my cheesecake recipe," says Hamza. Cheesecakes are the most popular items on the menu right now, perhaps because of that attention-to-detail.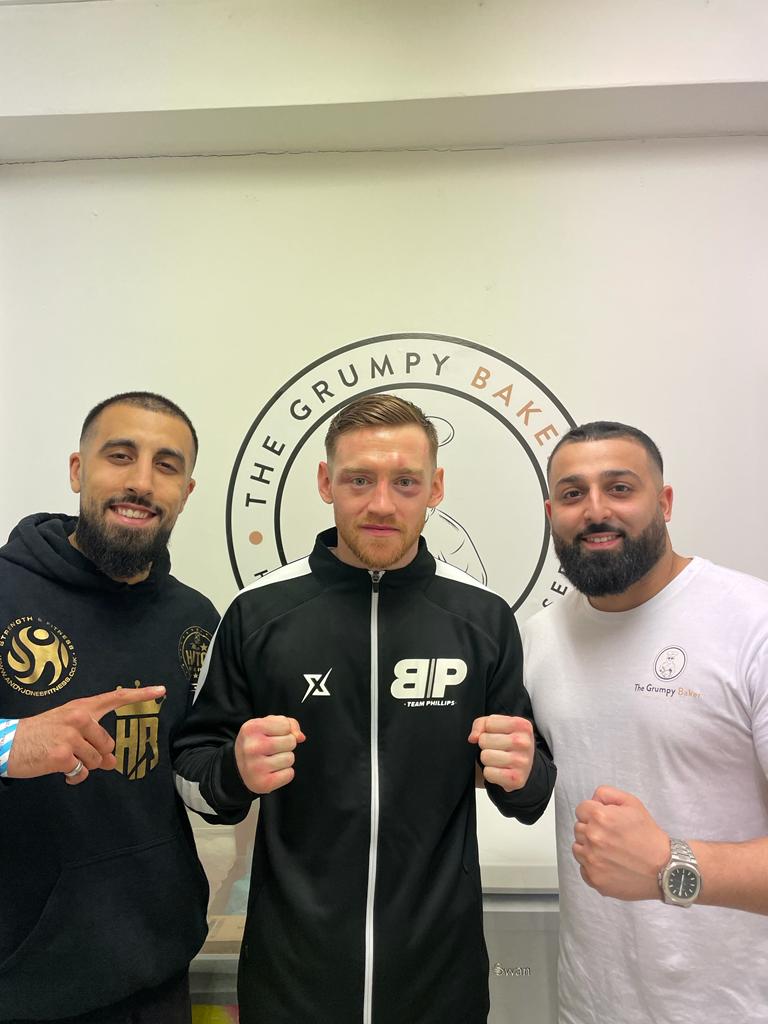 Hamza's artisan baking business sees foodies flocking to Manchester from Birmingham, London and even Scotland, all for a bite of luxurious cake. But, as he explains, his journey to establishing a dessert kitchen of his own has been far from linear.
"I studied law at university and tried my hand at court reporting, but I was always business oriented," he explains.
After a series of events, including the birth of his eldest son and a loss within the family that rippled through the community, Hamza decided to set up shop in his neighbourhood.
Through consistency, perseverance, support from his hard-working wife as well as an unwavering dedication to his creator, his desserts became an attraction which drew the attention of thousands around the UK.
It would be easy to become arrogant after this, especially after gaining celebrity recognition. Even after receiving the label of 'the best baked cheesecake in Britain', Hamza remains humble and down-to-earth.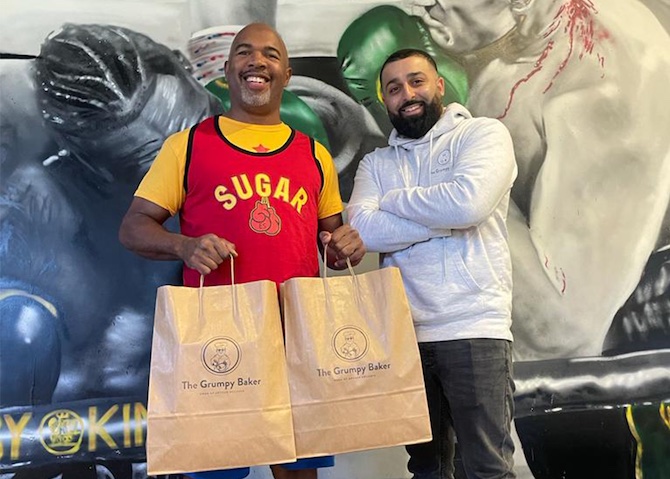 Hamza's guide to staying humble
"Since high school I've been involved in charity work, as it is an integral part of our religion and culture," explains Hamza.
Muslims are obligated to give money in the form of 'Zakat' each year, which means to donate a portion of their wealth to those in need. This act of charity is what keeps Hamza level-headed.
Muslims are also encouraged to perform charitable acts towards each other known as Sadaqah, taking the form of generosity, love, and compassion. It's this that Hamza describes as the catalyst to some life-changing moments, when he worked with a charity known as the Read Foundation.
"[Read Foundation] is a charity that builds schools for orphans and those in need, focusing on rural Pakistan. I went to work for them as a fundraiser and they sent me to Pakistan to visit the schools and some of the families that we helped. That was an experience of a lifetime, really changed my life and something I'll remember for years to come."
It's this experience that Hamza says he'll tell his children about.
"We spoke to a few of the Read Foundation children who were at the top of their class in terms of education but just didn't have the money to pursue it. Bear in mind that these children don't have much and even the electricity switches off throughout most of the day. This 11 year old looked at me and said 'I want to be a doctor'.
It would be simple to assume the child wanted to pursue this career for the money or recognition. But Hamza explains the reason for the child's answer: "he [the child] said 'I want to help people, my family and my community'."
Hamza explains how lucky we are in the UK in comparison to other parts of the world.
"Hearing this or experiencing it with your own eyes really gives a sense of gratitude and just how privileged we are in the UK. Seeing my parents helping people and giving charity also helped to reaffirm my belief and motivated me to stay on the right path.
"We have electricity, a roof over our heads, healthcare if we get sick, clean water – we're so rich in so many ways."
This sense of gratitude and helping others is what gives hope to business owners like Hamza.
The cost-of-living crisis
Businesses around the UK have been facing challenges since the summer of 2022. According to the Office for National Statistics, inflation rates have increased as much as 9.6% in the past year meaning the cost of everyday essentials have increased exponentially.
A recent report by the Guardian showed figures for grocery inflation are at the third highest rate since 2008. JThe average cost for four pints of milk remains 30p higher than it was in May 2022, at £1.60.
So how has this affected his artisan business?
Hamza Afzal explains that prices for eggs, flour and milk (all vital for his artisan business) have increased in the past year. But he hasn't compromised on the quality of the items on his menu.
"I know with all of the rising living and household expenses, people are struggling. When we opened, the rising cost definitely affected us. From a business standpoint, the price of ingredients has gone through the roof so our profit margins have dropped. We've tried not to increase our prices too much as a result."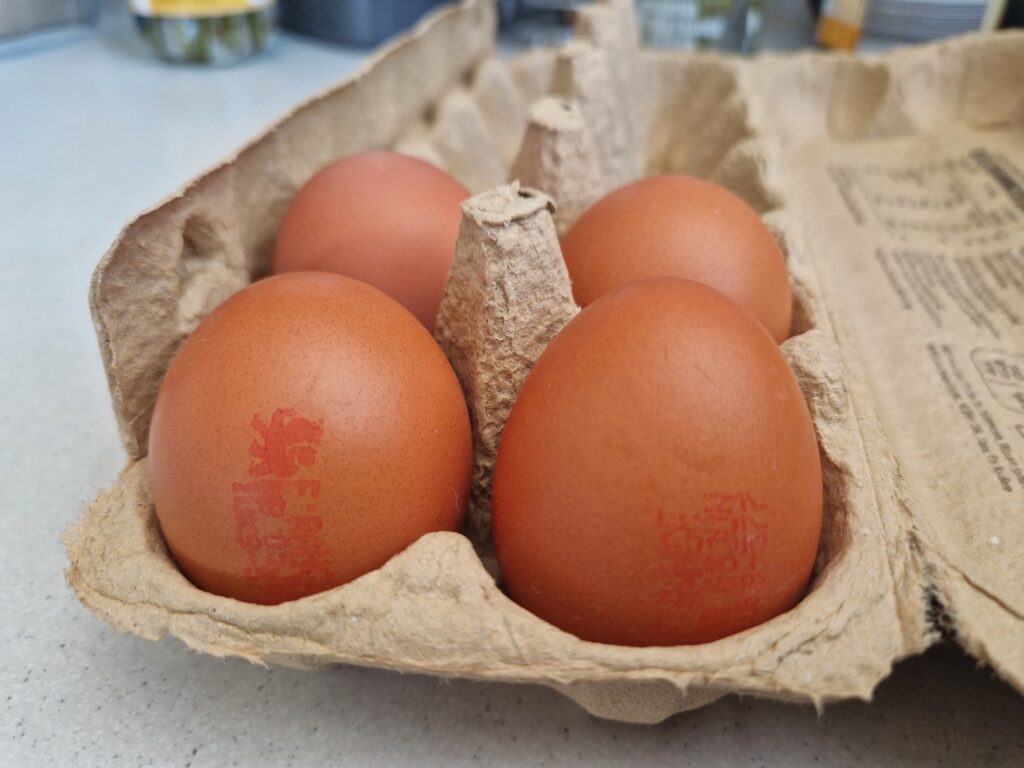 "Everything's fresh and comes from farms. We use high-quality free-range eggs in our desserts with no colours or preservatives to keep everything fresh.
The payoff is evident from the response from customers.
"On certain items we've had to either increase our price to keep up with that [rise in costs] or we've had to reduce the amount that we use.
"Sometimes customers complain about that, but it's just the reality of it. While we can't keep everyone happy, we do try. People ask if they can pay extra for more sauce and they're happy to do that. Adjustments have to be made because people love the sauces."
Hamza says the best compliment the shop gets is when customers return and say they would pay even more money for their products.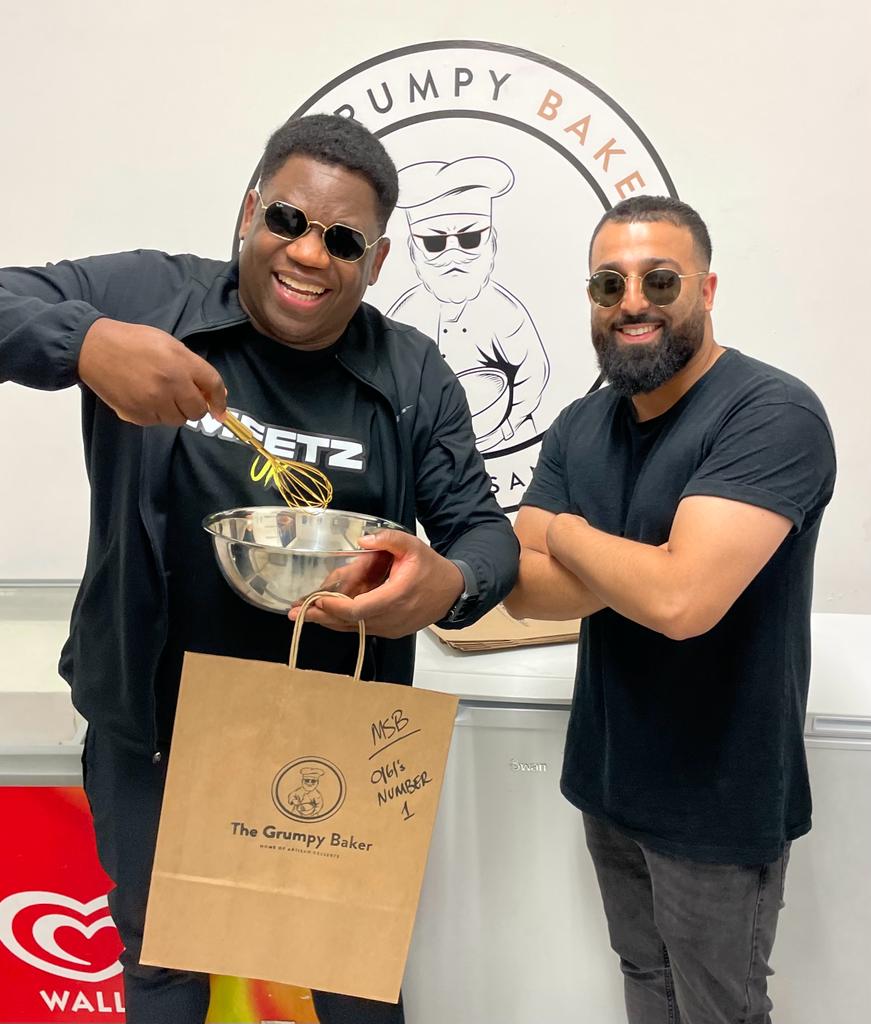 What's the secret to success?
Hamza doesn't consider himself successful yet. He believes there's a long way to go before he reaches that destination.
"I don't want to get too comfortable and complacent, I need to keep moving," he says.
"To me, success is what becomes of my children. If they can be good kids, look after their mum, be practicing Muslims and educated, that for me is success. In this life and the next."
Saying that, he credits his father for making him the person he is today as well as his mother's duas (prayers). He also cites the Cheetham Hill / Crumpsall community for giving him support when things were tough. And he credits his religion for giving back to the community and keeping him humble.
Artisan business owners like Hamza are showing there is a recipe for success. It starts with community, perseverance when things get tough, unwavering belief and a slice of cake.