'It's a selection of our favourite events and workshops that celebrate women', says Lass Fest organiser
Lass Fest kicks off International Women's Day
Events, workshops and street food vendors showcasing the best of female-owned businesses in Cheetham Hill
The annual Walk for Women event took place in Manchester when hundreds took to the streets in support of women's rights and to denounce gender-based violence.
Along with this, Manchester has hosted lots of other events this week to celebrate International Women's Day and showcase talent across the city
One venue doing just that is Grub MCR in Cheetham Hill.
Hailed as 'Manchester's biggest and friendliest street food venue', GrubMCR isn't stopping at food.
This week, they organised a dumpling-making masterclass, workshops and open-mic nights.
Speaking to Emma Dixon-Philips, organiser and project manager at GrubMCR, it's clear why they organise a mix of activities in support of International Women's Day.
GrubMCR director, Jules Bailey, and her husband set up the company nine years ago and Lass Fest came about in 2021. They started the business selling authentic South American Arepas just as Jules' family made back home in Colombia.
Emma said Lass Fest is "a selection of our favourite events and workshops that celebrate women, essentially".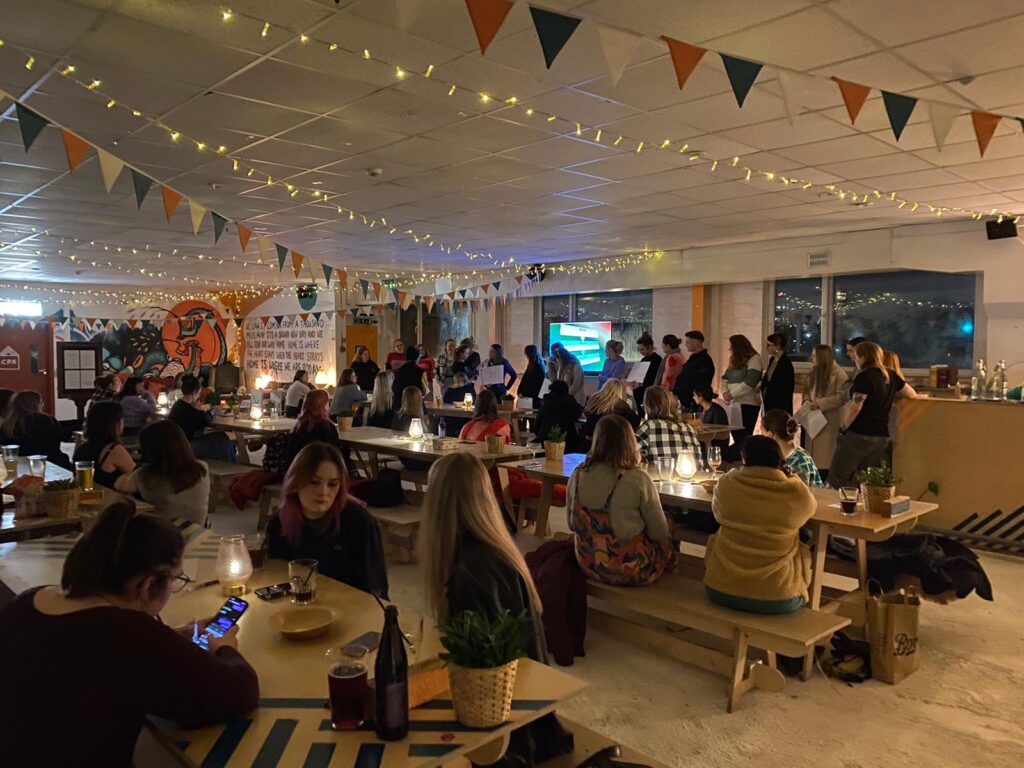 She added: "It's a great way of promoting female-owned businesses".
Upcoming events include a comedy night hosted by Amy Gledhill and the Feminist Founders Market with pop-up stalls and crafts made by local businesses.
Lass Fest ends on Sunday 12 March with the founders market.