Community shows love for Withington on Village Action Day
Withington community banded together for a Village Action Day
Volunteers staged a mass clean-up with litter-picking and washing of bins and bollards
Community stalls included the Green Heroes from Old Moat Primary School
This weekend, Withington residents banded together for Withington Village Action Day. A joint venture between Withington Civic Society and Manchester City Council on Saturday May 20th invited the community to show their love for Withington.
The occasion saw litter pickers stage a mass clean-up of the village, plant new flowers and raise awareness of recycling and local issues.
Village action day also saw Rutherford Square outside Withington Library lined with community stalls and face painting, with local schools also involved.
Cleaning up Withington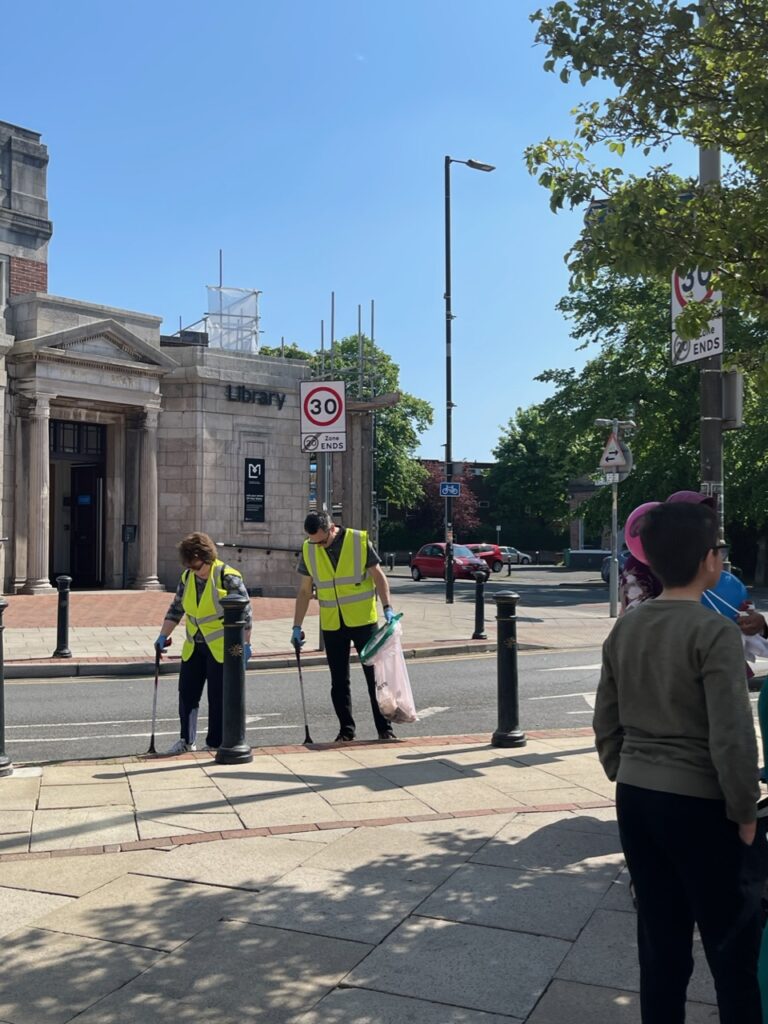 A team of volunteers donned their high visibility jackets as they took to the streets to pick litter and wash bins and bollards.
"It's nice to make our environment more pleasant for visitors. If everyone does their own little bit it makes cleaning up a far less daunting task" said Pat, a resident of the village.

Also among the volunteers was Old Moat Councillor Gavin White.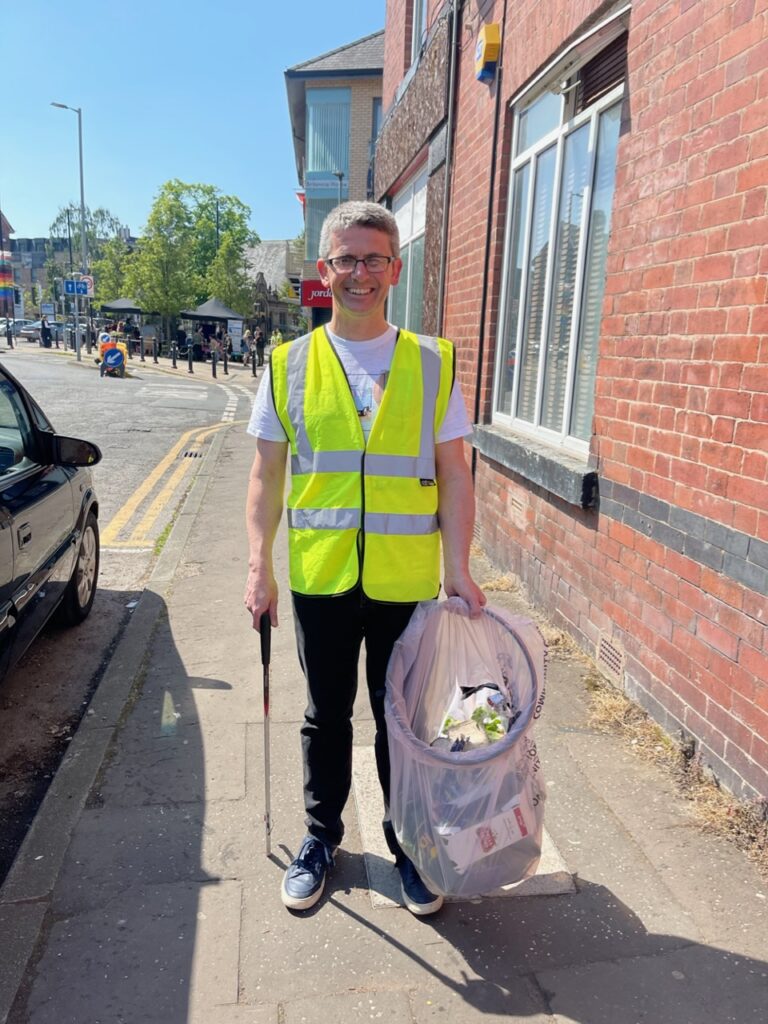 Speaking on the day, Gavin told the Northern Quota:
"As a member of the local community, we want to take pride in our area. We also know that if the high street is clean then more people want to come to the village to eat and drink, use the shops and visit the library or the baths".
"There's a lot of evidence that a cleaner high street is good for business, good for the economy and good for the local community. That's why we're here today, as well as to show our love for Withington".
Community stalls
A number of local groups and business pitched up to talk to residents on Rutherford Square, including Old Moat Childcare, Manchester Student Homes, Southway Housing Trust and Sure Start children's centres. Another stand taught children how to properly recycle, tasking them with putting recyclables into the correct bins.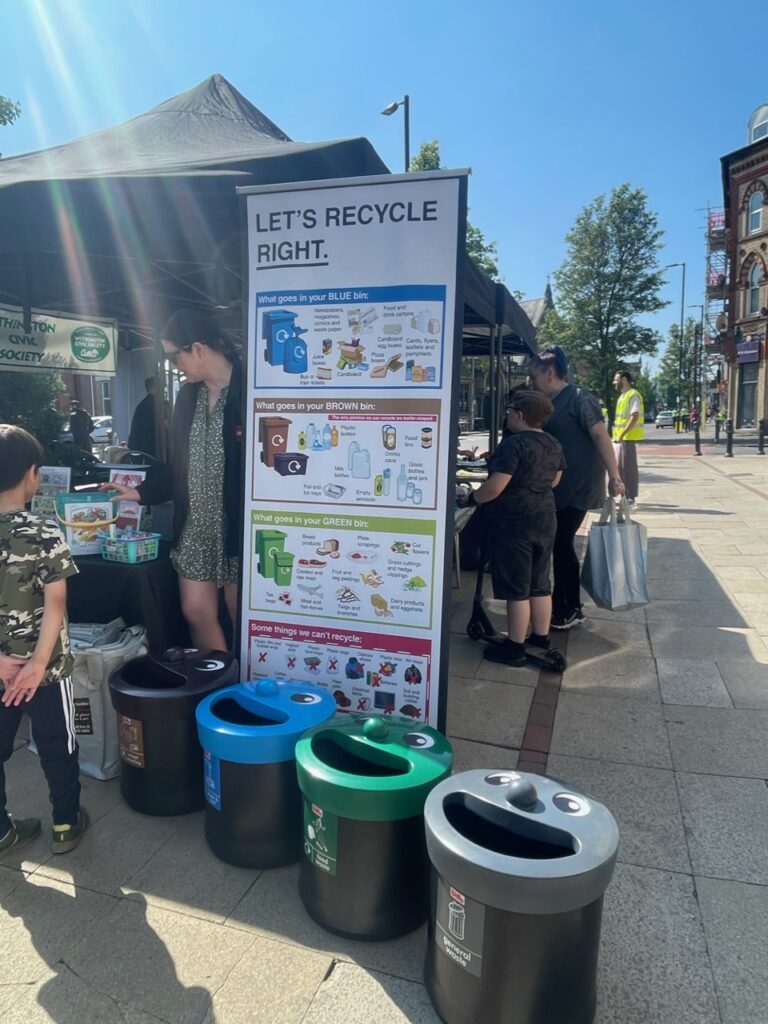 Local schools were involved on the day, with Old Moat Primary School's Green Heroes selling tomato plants grown by pupils.
Withington Civic Society
The day's events were ran in conjunction with Withington Civic Society, which frequently runs litter picking events in the village. It was founded over 40 years ago with the aims of protecting and improving the environment in the areas of Withington, Old Moat and Ladybarn.