Andrew Simpson brings nostalgia to Chorlton with his large collection of historic photographs
Chorlton
Manchester
Historian
Barlow Moor Road
Historian, researcher and author Andrew Simpson has travelled back in time to 1979 to write about his huge collection of images on local history.
Andrew is a historian born in 1949 originally in south east London. In his early years he came up to the Chorlton suburb of Manchester to study a degree in history in 1969 and graduated 1972. It was then called Manchester polytechnic, now the All Saints building at Manchester Metropolitan University.
After graduating at 19, in 1973 he became a history teacher at Poundswick High School in Wythenshawe for 35 years and after his career retired in 2007. In retirement he started writing history around Manchester and Chorlton.
Chorlton: lost in pictures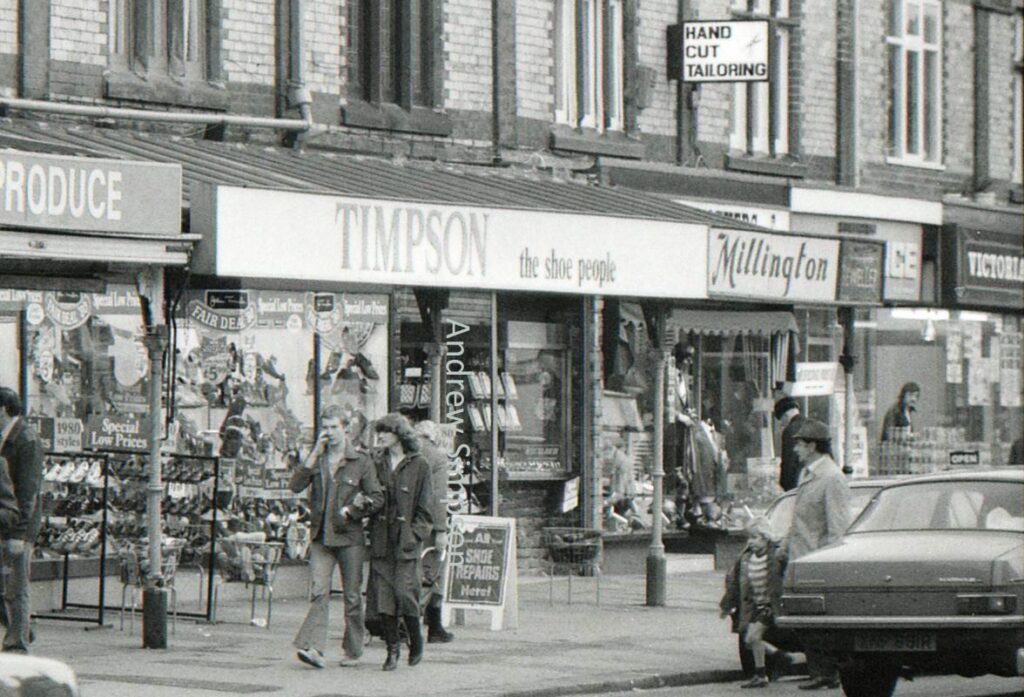 Andrew Simpson creates nostalgia for Chorlton residents as he posts a series called Chorlton: Lost in pictures on his blog, where talks about what has changed in since 1979 and what his living memory was back then and also bringing nostalgia to the Chorlton residents. In 1979 he owned a Pentax K100, walking the streets of bustling Chorlton capturing decisive moments.
"I do wish that they hadn't vanished, but online shopping, the big supermarkets and out of town retail trading have pretty much done for the time when Barlow Moor Road had a shoe shop, greengrocer's, along with a jewellers and an off license all in a short walk."
He told NQ: "I had a collection of negatives sat in the cellar for over 40 years. In 2018 at Christmas time I was given a flatbed scanner as a gift."
Andrew explained his processes when writing stories: "Just by rooting around, there is a huge collection on Manchester Public Libraries. It's their digital collection, which I think a decade ago they said there was 80,000 images of Manchester going right back to the late 18th century.
"But I suspect it will be a lot more now. So that was one route and the rest. It was just a matter of meeting people, covering up other people's photographs, getting their permission to use them.
"There was a guy called John Lloyd who wrote a book on Chorlton in 1970 and he had amassed a lot of photographs. He should have given back but he never did, and then he died, and we all assumed that that collection had been lost.
"But in fact, a friend of his had got in there quickly and retrieved them all. And then, by virtue of somebody else, I managed to borrow the collection and scan them. I would refer to them as the Lloyd Collection and they are the core of what I use. People keep turning up old photographs and I will use them to write a story, and attribute it to them, and then everybody's happy. That's how I have acquired the collection that I use for the blog and for the series of books."
Nostalgic feeling
Andrew's blog consists of a variety of stories with collections of imagery bringing back the memories for the residents of Chorlton
I spoke to Elizabeth Colgate, who lived in Chorlton as a child but moved away in 1986
She told NQ: "I moved away in 1986. I lived in Chorlton-cum-Hardy as a child. I love looking at the photos posted that bring back childhood memories. I remember the streets as shown on the blog. It makes me feel very nostalgic and I actually don't want to go back and see the area now as I know it'll all be re- vamped into a place I don't recognise.
"Its simple memories such as the grocers where my mam went every Saturday, Timpsons the shoe shop where my sister's best friend had her first job, and the jewellers (Millingtons) where I chose my first watch for my birthday.
"Without the blog and the work put into it those memories would be distant, but the blog enables me to clearly remember those times."
Elizabeth left Chorlton for Hampshire in 1986 as she married a submariner.
Another resident of Chorlton, Tony O'Brien, told NQ: "I haven't lived in Chorlton since 1979, and I have only been to and through it a few times since then. I always find Andrew's articles interesting."
It is quite clear that Andrew is having a major impact with his blog by bringing a flurry of nostalgia to the Chorlton residents who used to live there and perhaps showing the modern society what it used to be like back then.
Barlow Moor Road in 2023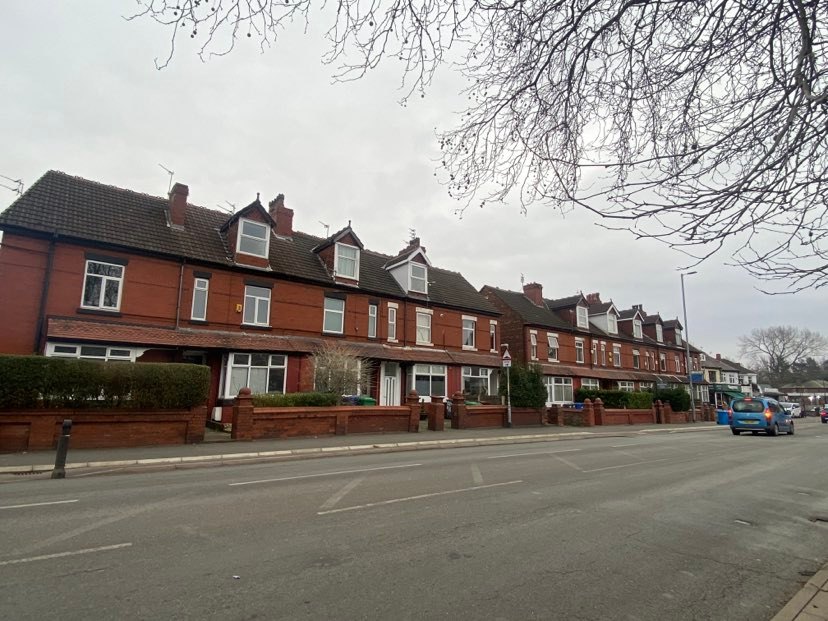 Going through Barlow Moor Road in Chorlton indicates there has been a significant change since 1979.
Andrew told NQ: "The issue only issue I believe in Chorlton it is in the night economy, back in my day the street was bustling with shopping goers
Andrew has written three books on his own, two books were for the History Press and one of them is called the Story of Chorlton-cum-Hardy which he published in 2012, which can be found online to purchase on Amazon the book was about the rural village of Chorlton In the first half the 19th century. he had originally wanted to write about the history of Chorlton but John Loyd who is an author had already done it swell as two other people before him.
Andrew has future plans to writes more books around Manchester and Chorlton, the book he is currently working on a book called Nothing to do in Chorlton, this book is about going to six different spots in Chorlton and writing about them and swell working with an Artist called Peter who will Paint the 6 locations.
Andrew Simpson's Blog