'We will remember them.' Manchester City Center marks Remembrance Sunday in touching tribute. 
Manchester's Remembrance Service took place last weekend in the city centre
Tributes to the armed forces and their loved ones in moving tribute
Manchester's Religious leaders bring a message of peace
Manchester fell silent in tribute to the armed forces and 'peace on earth' in moving service for Remembrance Sunday . 
Manchester City Centre was crowded to remember those who fought for our country and those impacted by conflict across the planet since the First World War. The Remembrance Day service, which took place at the cenotaph in St Peters Squarer, was broadcast across multiple screens on the parade route. 
Road closures and a partial tram suspension through St. Peter's Square accommodated the large members of the public paying their respects. Members of the public were even standing on the tram platforms to get a good view of the service.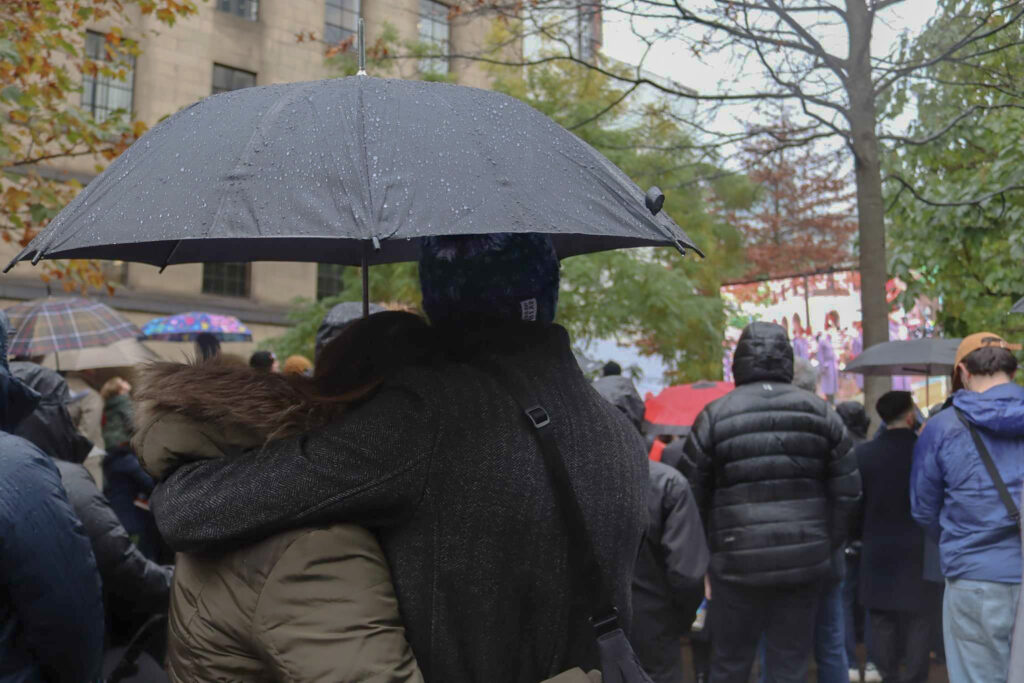 In London members of the royal family, politicians and dignitaries laid wreaths in the capital's Remembrance Sunday service, after over 120 people (mainly far-right counter-protesters) were arrested during a pro-Palestinian march on Armistice Day. 
Procession through the City Centre
Patricia Greenwood was there with her son Mike to see her grandchildren who were taking part in the service. Growing up during the Second World, it is so important for Patricia to remember those lost on Remembrance Day. She said; "There are so many families who have lost people."
"It's for what they've done and recognized for."
The Manchester branch of the Scots Guards Association, the combined Lancashire Artillery Volunteers and the Greater Manchester Police Band led the parade from John Dalton Street to the Cenotaph in St. Peter's Square. Accompanying them were armed forces personnel, veterans, civil servants and Youth Military groups.
At 11am, there was the last post followed by a two-minute silence, the beginning and end marked with the firing of a 105mm light gun. Wreaths were laid at the cenotaph by members of the armed forces, the Royal British Legion, young faith representatives and the Lord-Lieutenant of Greater Manchester.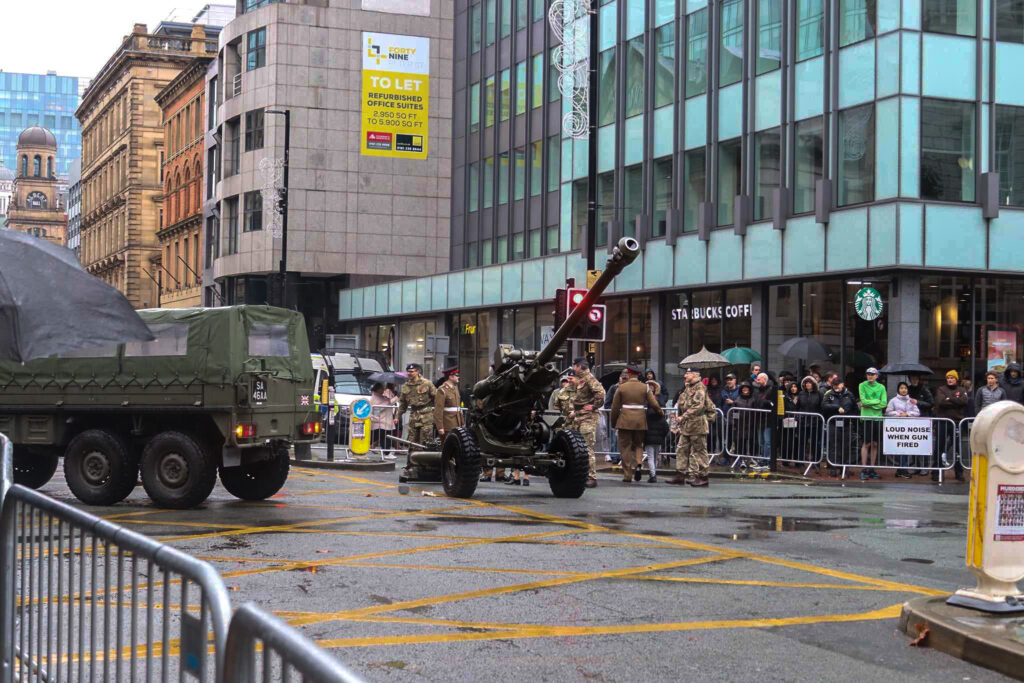 Representation in Remembrance
Veteran Jed retired 33 years ago, serving in East Germany, Northern Ireland and the Middle East. "My grandfather was in the military. It's a military family."
Commenting on the Manchester service, he says: "We do our best here. There's a lot from all of the different regiments here. All different services in the family"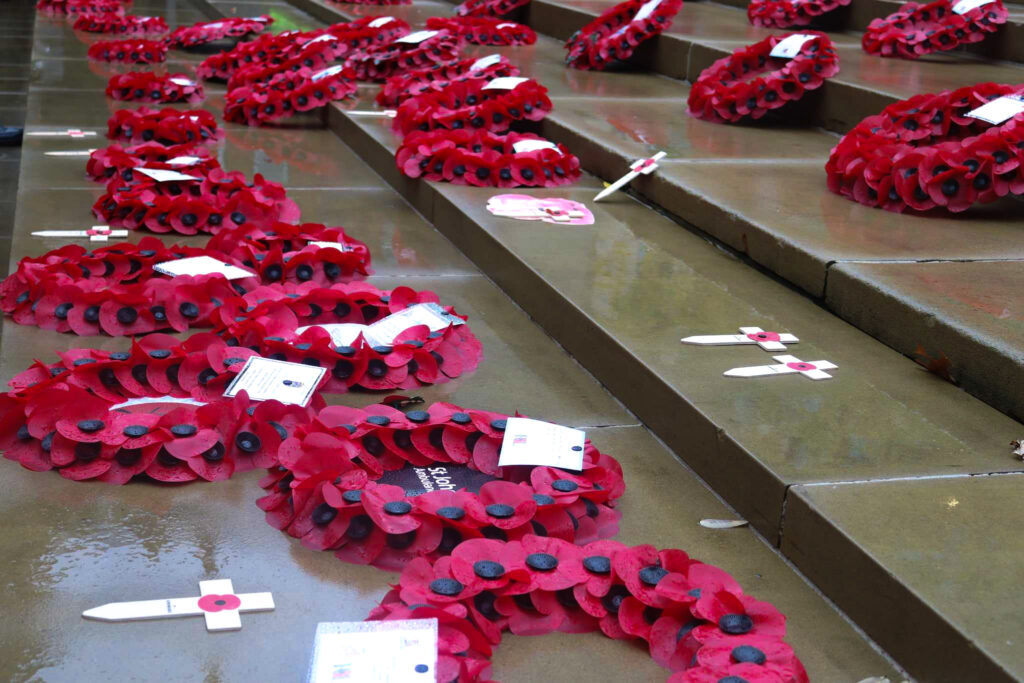 The Remembrance service was then followed by a 'litany of prayers' given by religious representatives from across Manchester.
The service was concluded by a march past Central Library playing the National Anthem.