Black Lives Matter mural vandalised at Chorlton Church and changed to 'All lives matter'
Chorlton Central Church has been vandalised four times since showing support for the Black Lives Matter Campaign
Church has apologised for its historic role in supporting slavery
Black Lives Matter mural defaced overnight
A Chorlton church has had its 'Black Lives Matter' mural vandalised and painted over with the slogan 'All Lives Matter'.
Leaders at Chorlton Central Church say it's the fourth time the church has been targeted for its support of the Black Lives Matter movement.
For the past two years, the church has worked on opening up the discussion about the historic origins of the slave trade and its impact on black people today, even going so far as apologising for the church's role in slavery.
Stephen Raw, a deacon at the church who is also campaign co-ordinator for peace and justice, stated: "The church had already been damaged four times previously."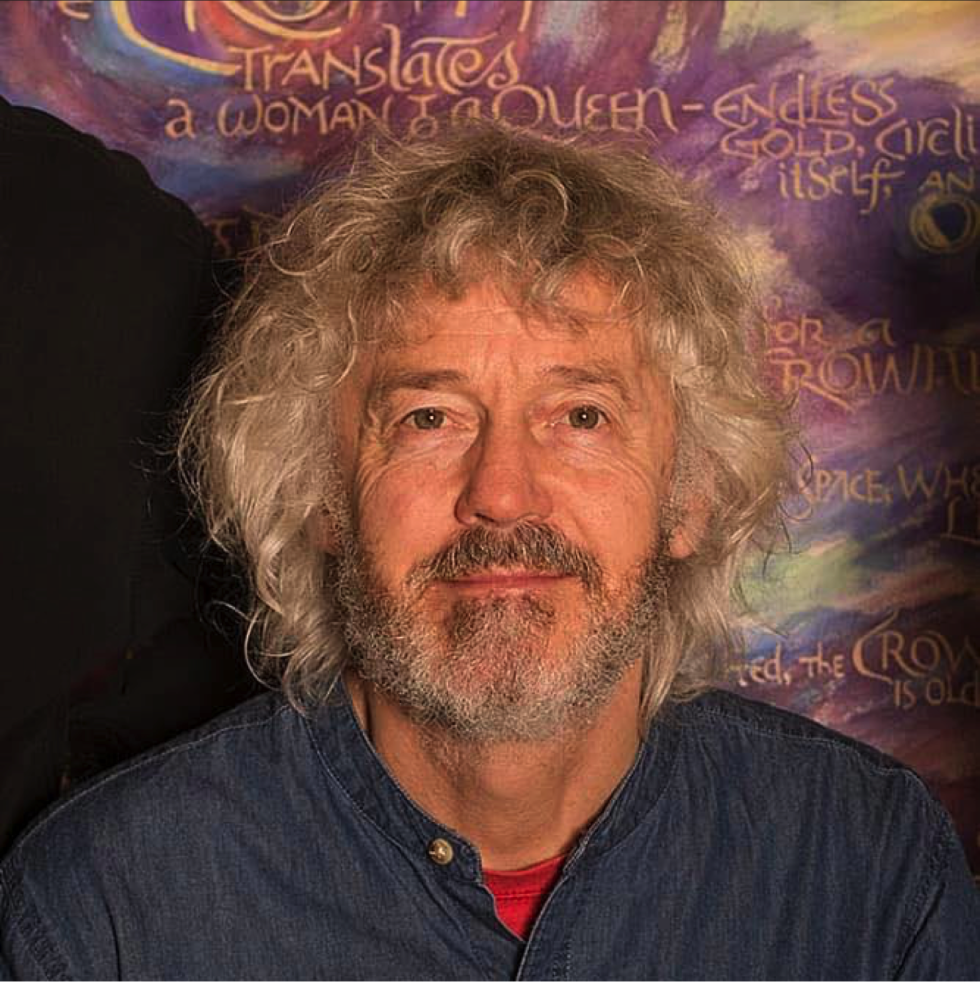 A banner stating 'silence is compliance' sparked controversy when a tutor on the Black Lives Matter forum suggested it should be changed to 'white silence'. Stephen said the church paid £100 to get a new banner printed.
Following this, the banner's cables were cut, causing £100 in damages. This banner was then attacked, forcing the church to take it down permanently.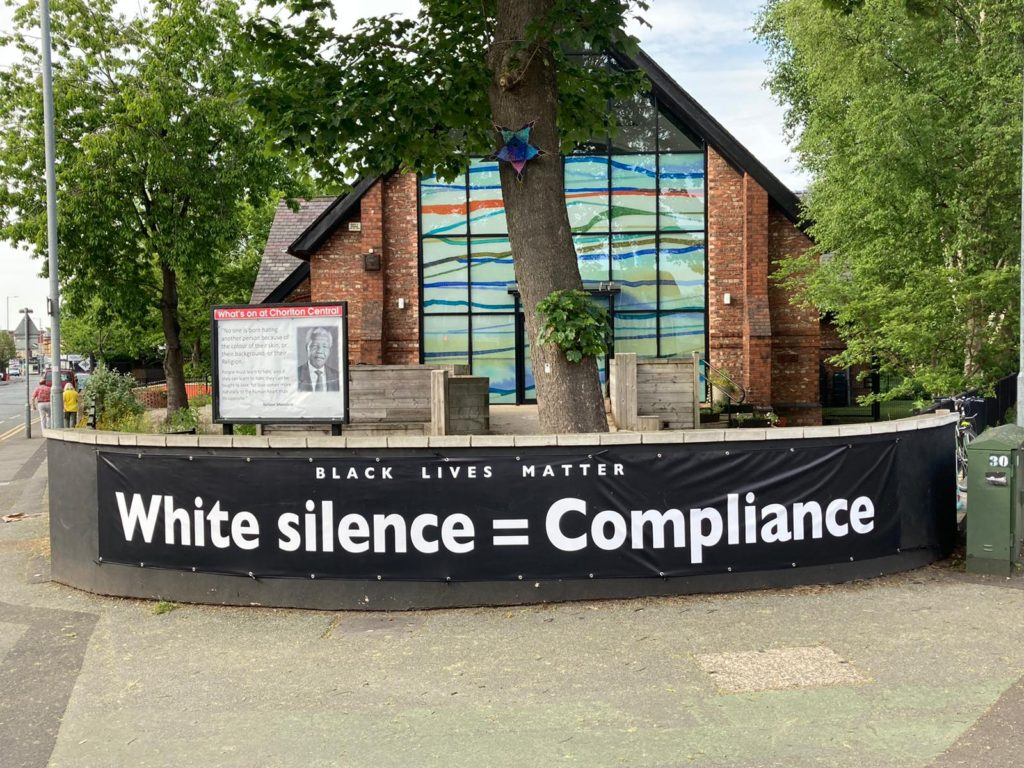 In the latest spate of vandalism, the church's Black Lives Matter sign was painted over with 'All Lives Matter'
Stephen said the Church had been "undergoing learning and working towards a more inclusive approach by reading and discussing the past and how it affects black lives today".
After the latest incident, the Church posted on Facebook: "Someone took a lot of time and care to 'edit' our church wall. And they are right, all lives do matter – but we live in a world where some of our systems work as if black lives don't matter, or at least not as much.
"If whoever did this wants to come and talk with us, we'll happily listen to your concerns. The police, however, will probably just regard this as criminal damage, not an opportunity for dialogue!'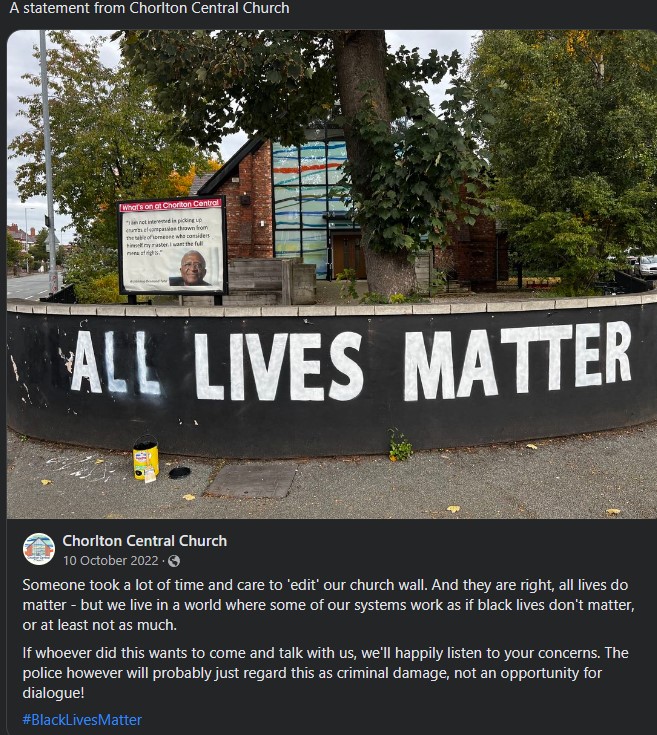 The post however, has led to an online disagreement with the differing murals. NQ found that the comments on church's response to the editing post had led to opposition of the statements All Lives Matter and that of Black Lives Matter.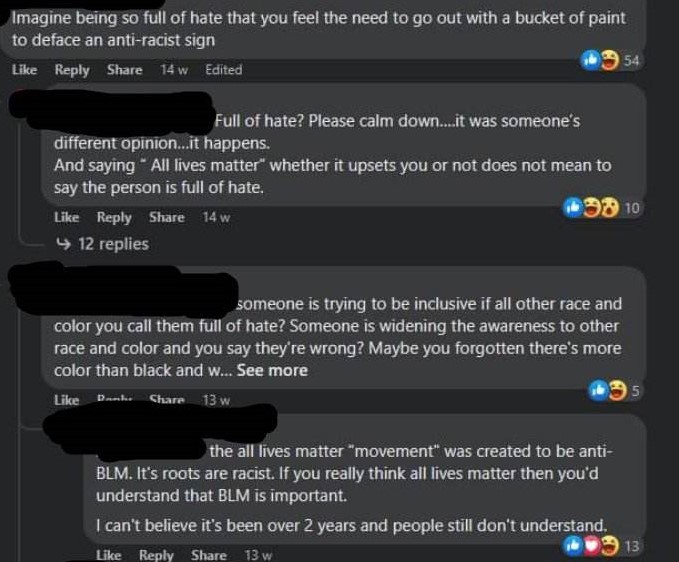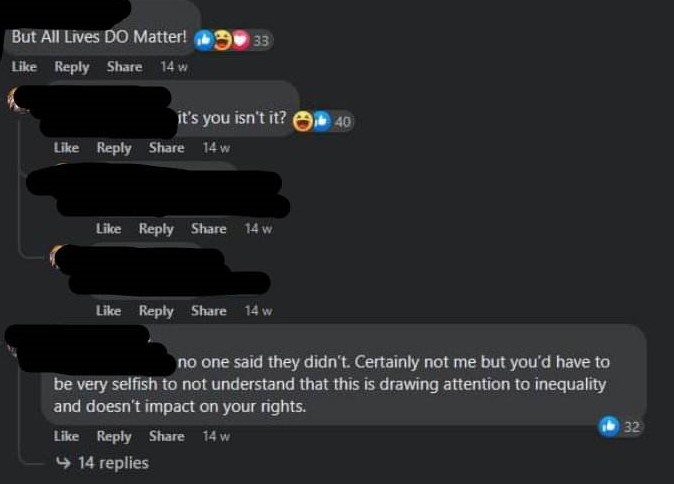 Moreover, Stephen Raw acknowledged that the post has resulted in a mix of comments online, although he told NQ: "some of them may not have thought it through".
Nonetheless, the Black Lives Matter banner has now been repainted by the Church into its original Black Lives Matter mural.
The Church will continue to support the Black Lives Matter movement through creating space for further learning on its meaning and aims.
The Chorlton church have previously apologised for being complicit in the slave trade and therefore the mural is a statement for change.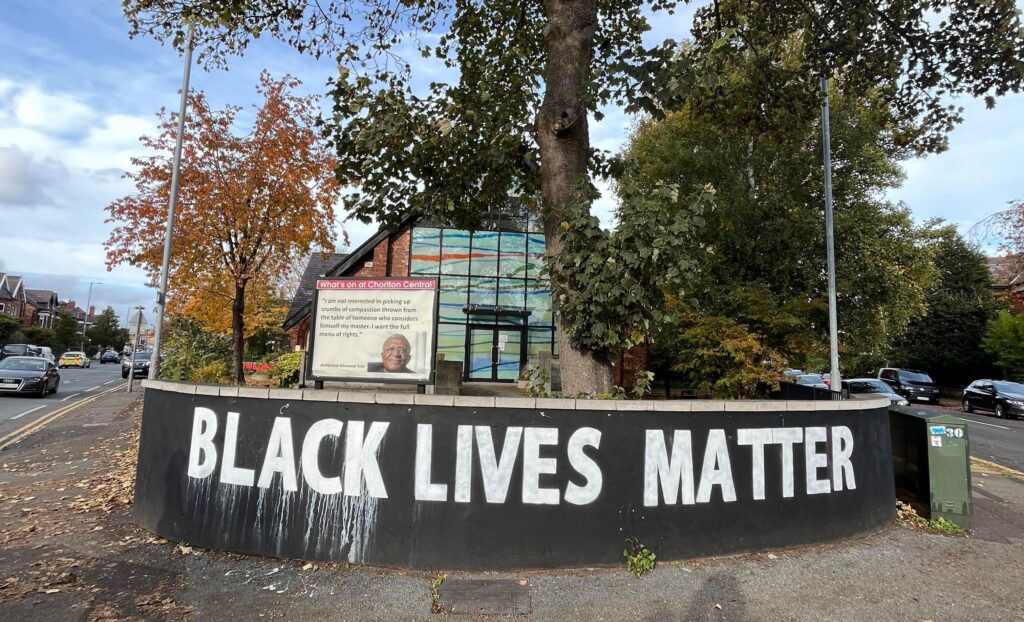 In fortnightly meetings on Zoom, members have expressed interest in learning and discussing about black speakers, and authors.
Moreover, their involvement with the United Reformed Church's programme called 'The Legacies of Slavery' explored how the roots of slavery still affect black lives at present, while white people benefit from their privilege.
The Church wrote on Facebook about the Black Lives Matter sign: "Please believe us, we haven't 'jumped on a bandwagon' or 'just painted a slogan on a wall' – we're sorry, and we're serious when we say, #BlackLivesMatter."