Urban gardens help boost mood this winter
Castlefield Viaduct open all year round to connect with nature in the cold months
Community gardens help bring green spaces to urban areas
How to manage your mood during winter
A striking sky-garden is 'blooming' in November as Castlefield Viaduct welcomes winter in the city.
The National Trust garden is built on part of a Grade II listed Victorian Viaduct in the oldest part of the city. It offers visitors the opportunity to connect with nature even in the cold months. The garden is designed to respond to the different seasons, adapting to colder temperatures. The garden even offers a warm cabin and seasonal activities for visitors.
Teddy, who works at Castlefield Viaduct, said that they have noticed a change in the mood of the people around them especially as it gets darker earlier. "I think being around greenery and being around plants really do improve people's mental health. I'm a big believer in that."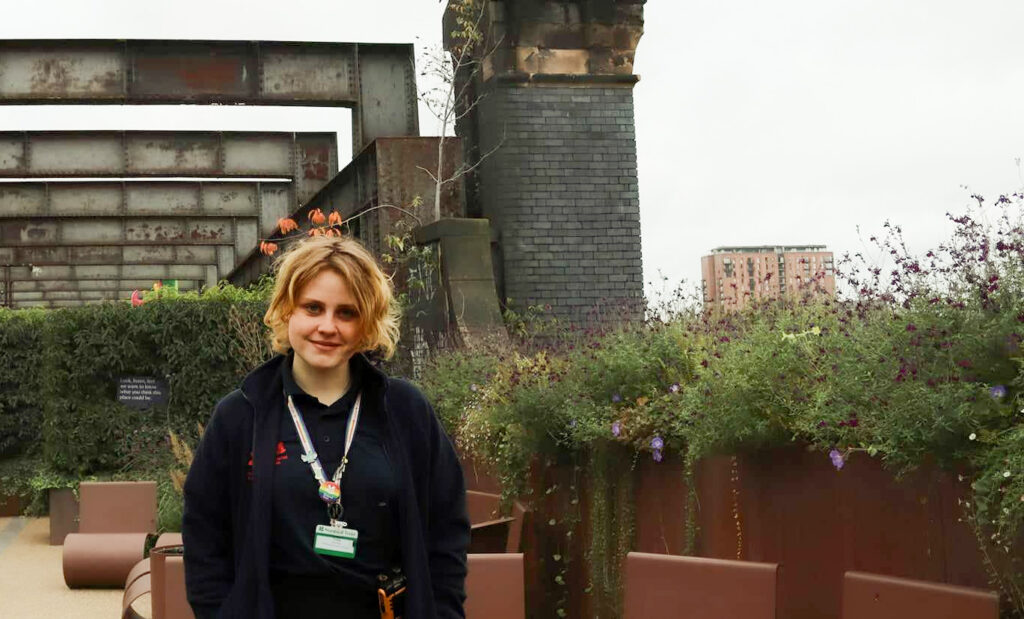 Nature deprived cities
The National Trust has stated that bringing green spaces to 'nature-deprived people in cities' is one of the organisation's most important roles yet. The viaduct is one of the first urban spaces brought to life by the National Trust, opening in July 2021.
A steel plaque in the garden reads: "Once a place of noise, industry and commerce Castlefield is now a place of community, culture and recreation. Castlefield is authentic and it doesn't stand still. It showcases what has gone before whilst opening its arms to the future."
Kevin, 67, a keen gardener visiting the viaduct, said "Until it gets to the depths of winter in January, the garden does not shut down. There is always something to do."
Sharing an allotment with his friend Pete, he believes gardening has a positive impact on your mental health. "You can go down and there will always be someone up for a chat."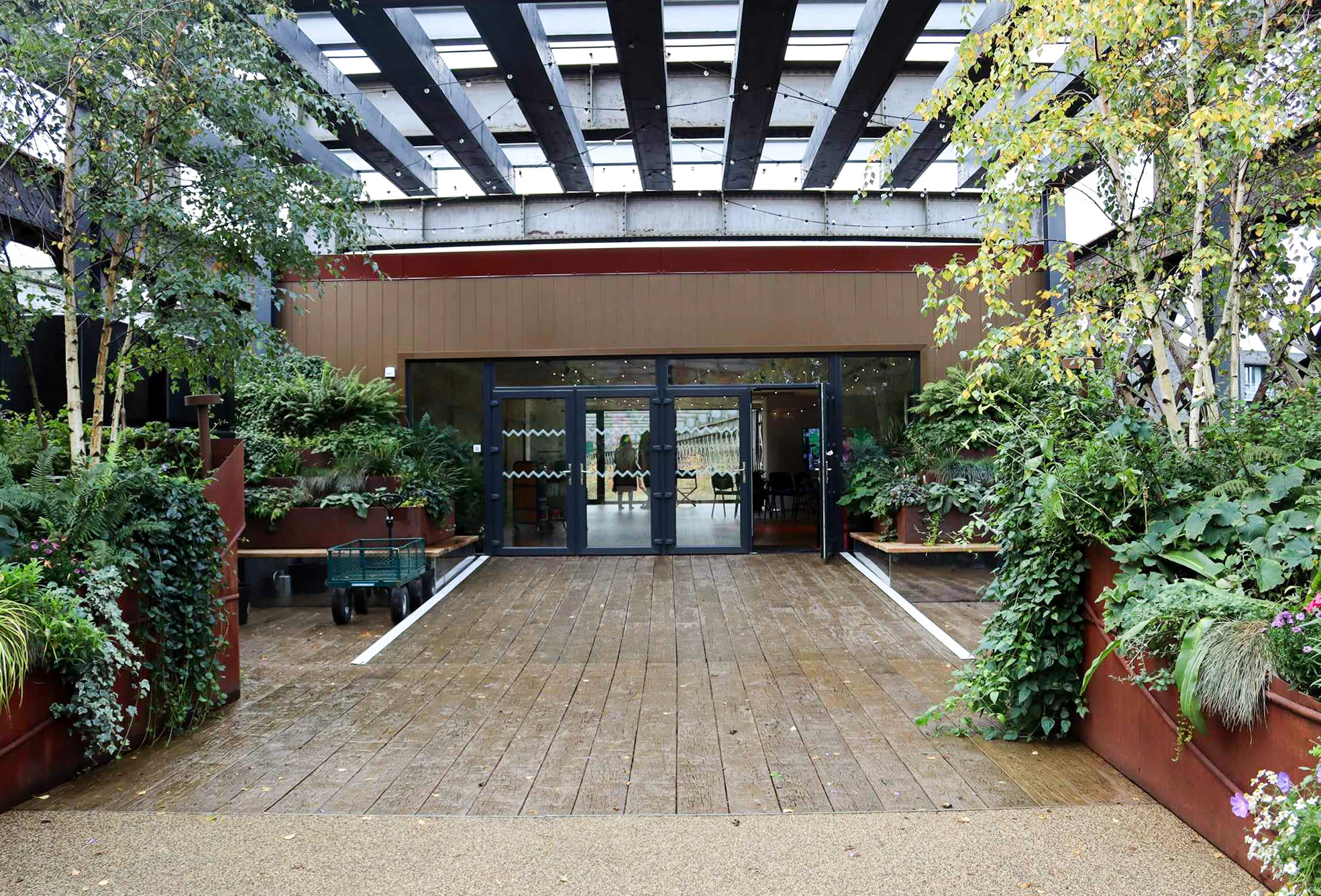 Seasonal Affective Disorder
Seasonal Affective Disorder (SAD) or more commonly known as 'the winter blues' impacts two million people across the UK. A change in mood, especially in winter, is common for people with SAD. Often those who experience SAD, don't realise they have symptoms. Manchester Mind says that the amount of sunlight is key to improving your mental health during winter.
The charity advises going: "outside for some natural daylight every day (or most days) regardless of the weather, preferably in the morning, or at midday, and especially on brighter days. Getting outside will not only boost your serotonin levels but also give you a chance to top up your Vitamin D levels, which can also drop during the winter."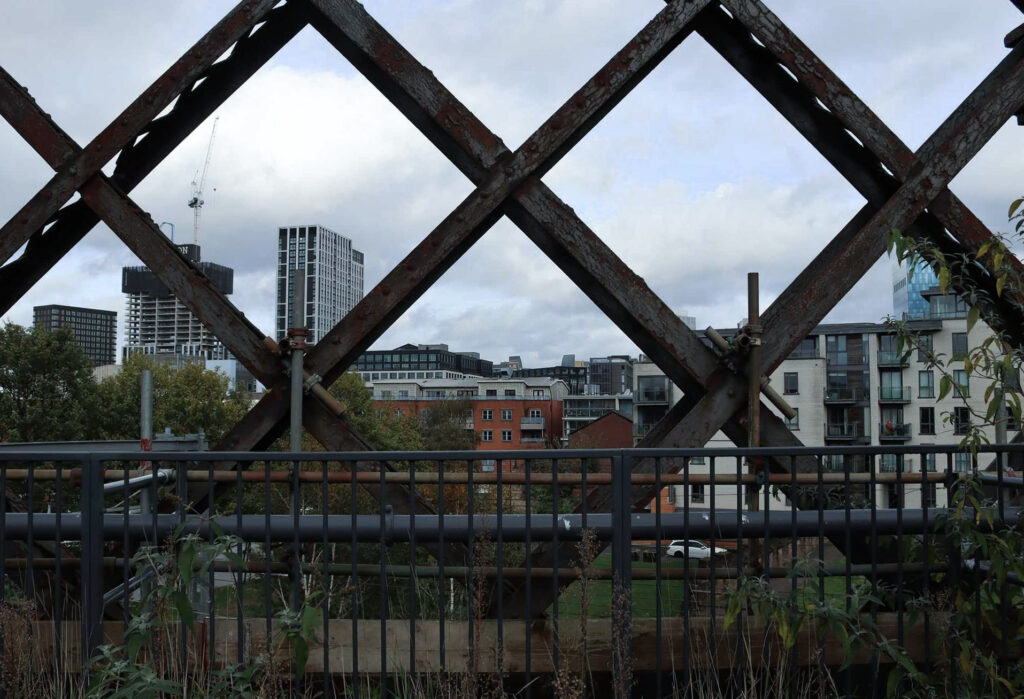 If you are experiencing low mood or anxiety due to the change in seasons, the NHS recommends contacting your GP.
Castlefield Viaduct is open and free to the public every day between 11am-4pm.
Resources for low mood during this winter: