The beauty of urban skating is diversity
The expansion of the female skate scene and what it means for young girls.
A safe environment for for girls, women, transgender, intersex women & non-gender conforming people.
The real challenge is getting the board in their hands.
Katies' mind is always planning her next trick. Where some might see a curb, she sees endless potential.
The beauty of urban skating is that diversifies any environment, it requires creativity and imagination as well as the confidence to try new things.
However, the skater who sees the cityscape as their playground had to start somewhere.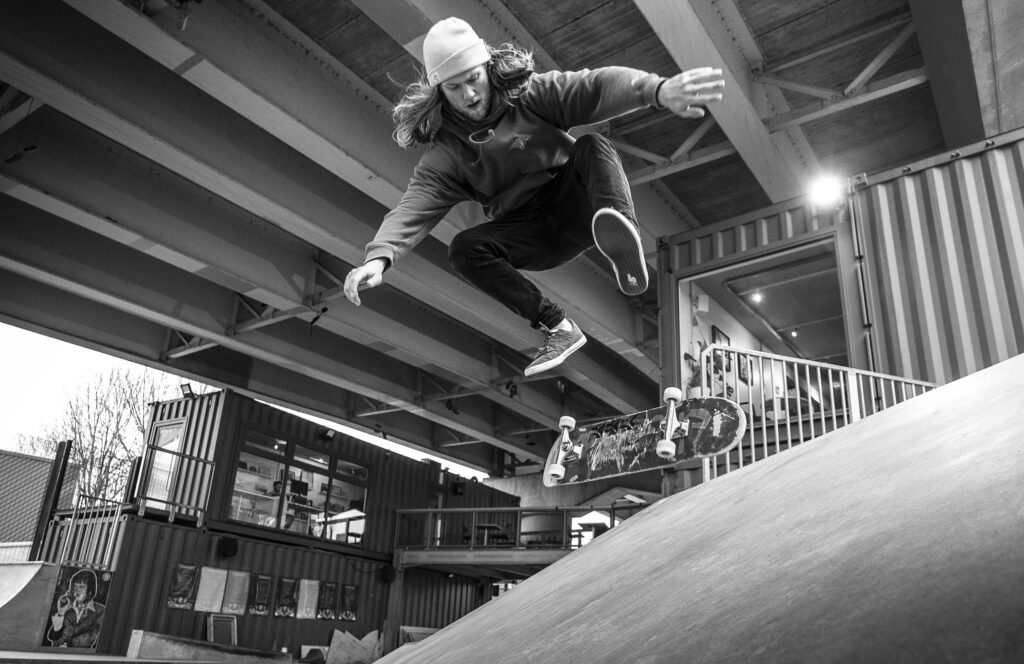 Graystone sport complex
Graystone Sports Complex in Salford is dedicated to providing high quality alternative sporting experiences to people of all ages and genders, (alternative sports such as BMX or freestyle snow sports).
There is a huge effort devoted to engaging girls in not only the sports but also in the socialisation and fun that comes from bringing people together. One way they do this is in their girls-only skate sessions.
The atmosphere is buzzing. The air inside the huge complex echoes with the sound of chatter and laughter, mixed with the clunking and clattering of skateboards against the floor.
"I started when I was about 13 just out of boredom, I always used to watch the skate park form a distance but would never practise there, it was only once I knew I could do a few tricks that I went that far": Said Katie.
She explained: "I do feel like us girls have a bit of a bond because we're the minority, it makes us even more determined not to be pushed off the ramps and bars. Like no, we're here and we aren't going anywhere!"
Building new friendships
Last year the Duke of Edinburgh Group confirmed they saw an 800% increase in the girls that put skating as one of their main sports.
You rarely see figures such as these, so what's changing and who is behind it? Laura Hemming (Lemon) is an instructor at Graystone who is one of the brains behind the girls only skate sessions and is passionate about breaking down the barriers to girls entering the skating world.
"We started running the girls-only sessions about 18 months ago, so the girls can build new friendships and learn skills together." :Lemon Said.
"I always find that girls really have a fantastic sense of team spirit and encouragement for each other's skating."
It's not just skating in front of the boys that acts as a preventative. A lot of issues arise for girls who may have past trauma that makes the presence of males in these spaces uncomfortable.
Lemon explains: "Some girls/women may also be shy or uncomfortable around other males or bring coached by males.
For that reason our sessions are led by female coaches as we aim to provide a safe environment for for girls, women, transgender, intersex women & non-gender conforming people."
A study by the University of Nottingham into girls and skating found that many of their respondents were actually reluctant to spend time in any male dominated space, skateparks included.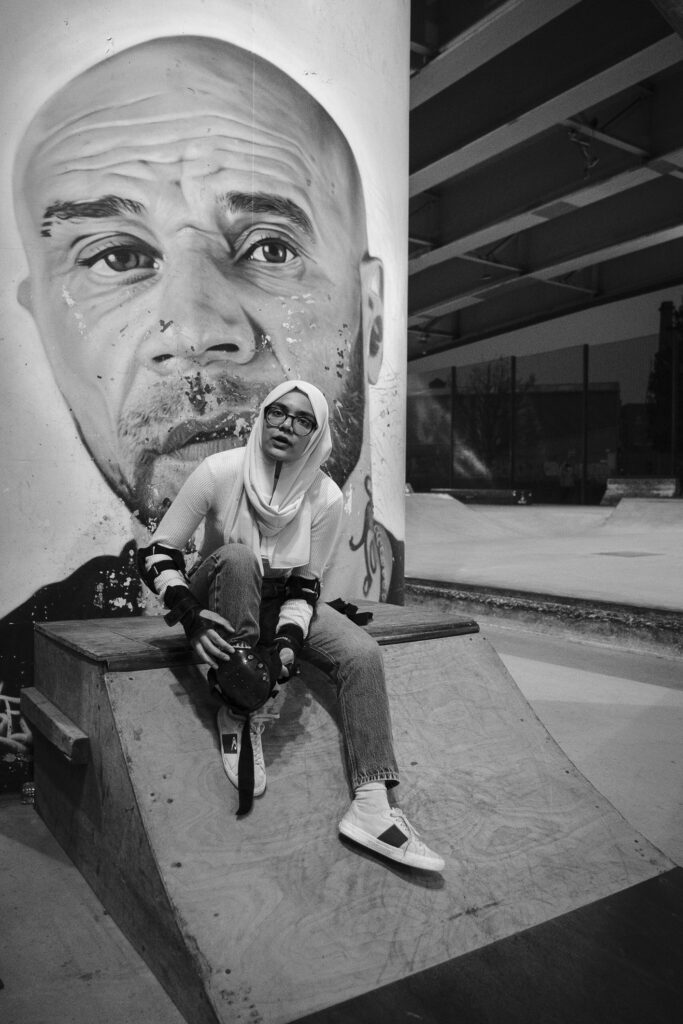 It is only natural to feel the odd-one-out if you are the out-liar, which is why female skate sessions like those at Graystone are so needed.
"Skating actually comes second in our nights, it's more about fun and friendship first! We like to balance the learning with the fun in a way which works for a mixed ability group."
Hobby or sport
The benefits to anyone in getting involved with a new hobby or sport are glaringly obvious.
However, with skating, maybe most importantly it provides a sense of self-appreciation and achievement when you finally land that trick.
It demands perseverance and the drive to get back up when you fall. "We always have such warm, encouraging feedback from the parents of the young participants.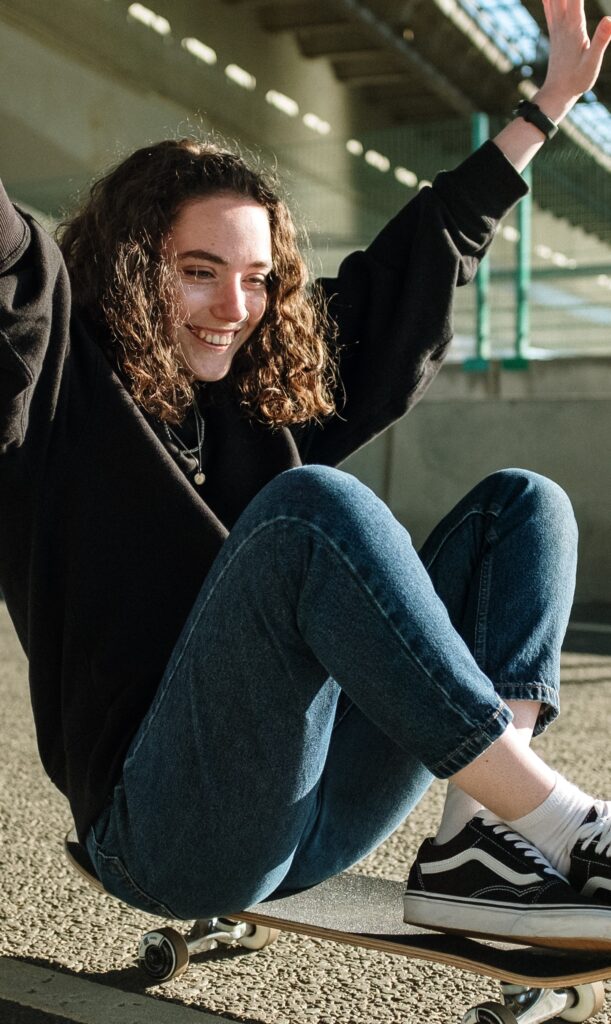 Not only spotting progression on their skateboarding but also instilling confidence in other aspects of their life too"
"We certainly love to expand to offer other girls only sessions if there's any demand for it! One day though imagine how rad would it be to host a showcase of female skate/quad/inline/scoot and BMX! ": Said Lemon.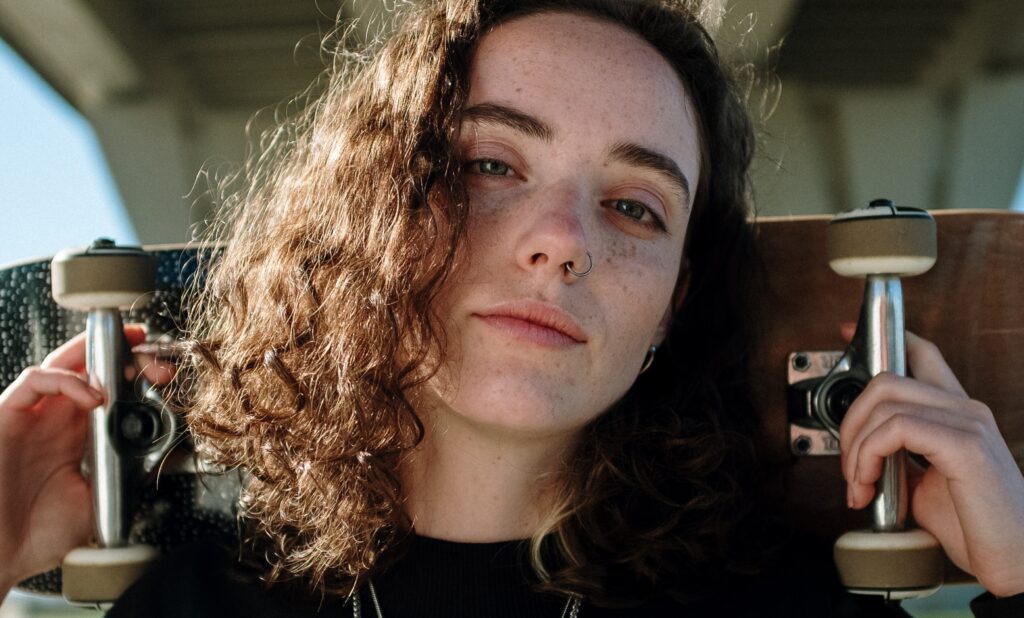 Graystone also hosted the Skateboard GB National Championships 2021 in partnership with Girl Skate UK who also host a huge array of networking and community events for female skaters.
As these events are all over the country it encourages girls to feel strength in numbers even if they might not have that many other girl skaters in their areas.
Sexism found in most accepting cultures
Unfortunately, the hurdles do not stop once a young girl enters the skate park. Although the skating community is renowned for being welcoming and tight knit there are still exceptions.
From the UoN study some girls who hang out at skate parks reported being labelled "posers", implying that they are there to do little more than seek attention from their male counterparts.
Between that and their abilities being jeered at or doubted, it is proof that sexism can be found in even the most accepting of cultures.
As unfortunate as these exceptions are, the skating community seems to overall welcome female skaters in with open arms.
The abundance of meet ups and collectives lead by strong female role models that are emerging on the scene is an encouraging sign for the future.
Solidifying a better, more inclusive world for the young skaters that will follow in their footsteps. As a society it seems its less about what life is like for a female skater and more about giving young girls the confidence to try new things.
The real challenge is getting the board in their hands. The work then continues in the spaces we create where their abilities are celebrated, not questioned.