Celebration in culture and literature at the bookshop on the Curry Mile
Alexandria Library is a charity-run bookshop that is doing it differently
UK's biggest supplier of books in the Arabic language
Offer exhibition space for upcoming artists
They describe themselves as 'a book shop like no other', Alexandria Library is a charity-run bookshop at the end of the Curry Mile.
The bookshop celebrates the cultural diversity of the Curry Mile and is ran entirely by volunteers.
The Curry Mile has become its own cultural hub over the years becoming a hotspot for minority communities to get together and celebrate their cultures.
Named after the famous Library of Alexandria, the store specialises in Arabic novels and poetry, Christian books, and the Bible in different languages.
They are the UK's biggest supplier of books in the Arabic language as well as languages all over Asia.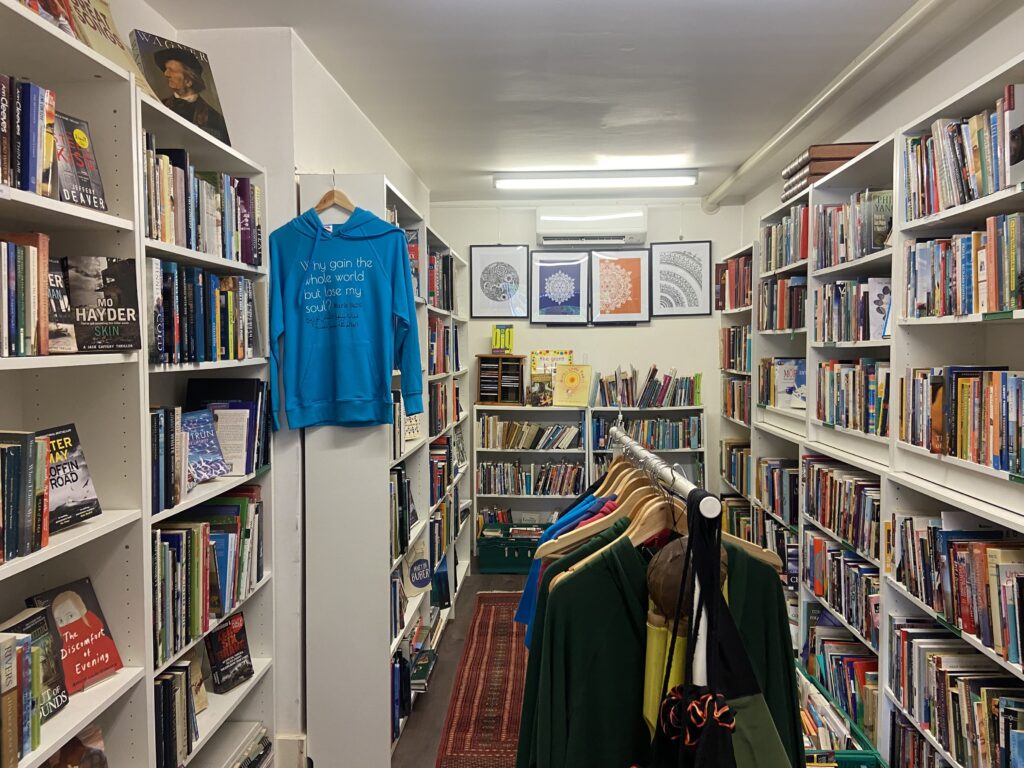 What makes this bookshop different?
The shop, which is entirely volunteer based, offers materials in languages of the Levant, Arabia, central and south Asia.
Supported by several churches such as the Arabic, Chinese and British churches, Alexandria Library offers free English and Arabic classes all ran by volunteers.
Some classes remain online since the Covid-19 pandemic with classes at intermediate and advanced level.
Volunteers are all Christian and come all different parts of the world such as Sudan, Hong Kong, Egypt, Iraq and Pakistan.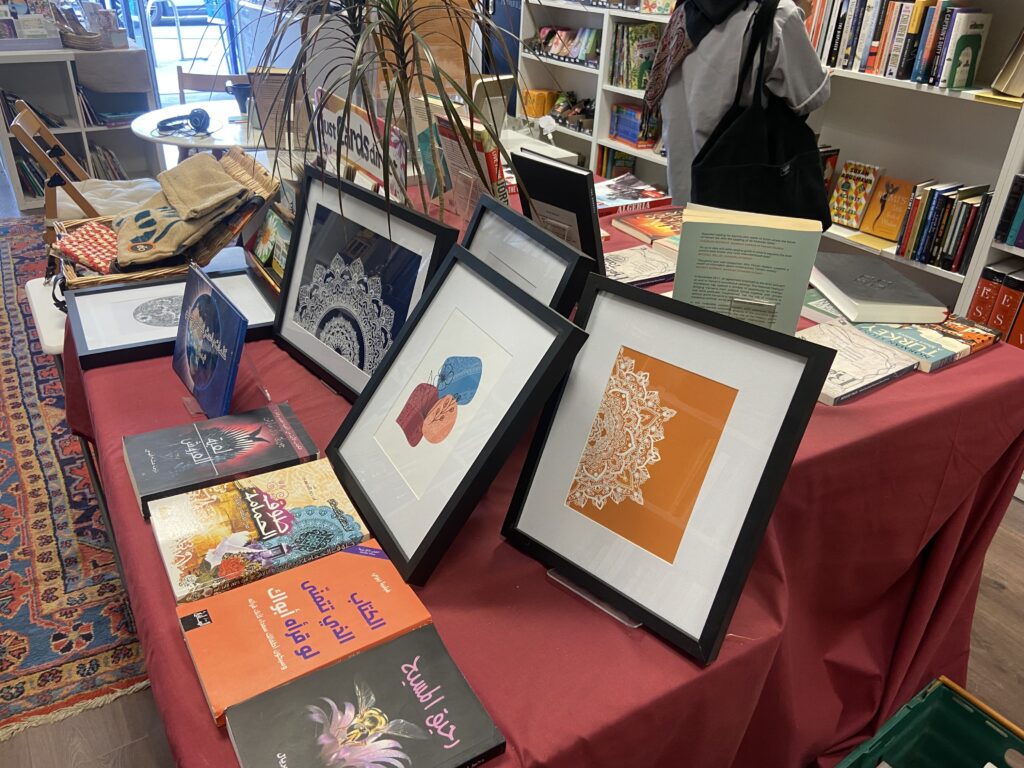 Janice Brett, one of these volunteers, said that the biggest challenge was keeping stock on shelves due to the books being imported from Arab countries.
"We have about the areas we are interested in, so this is basically anywhere from west coast Africa to the Hindu Kush; those are the cultures we are really interested in because they're represented on the Curry Mile".
She added, "People want to live here, it's a popular place for asylum seekers to live partly because there's a lot of different kinds of people you wouldn't feel like an alien,
It's very popular, people really want to stay here".
Exhibitions
The store also showcases art exhibition space for artists whose works reflects the diverse groups of the people of Rusholme.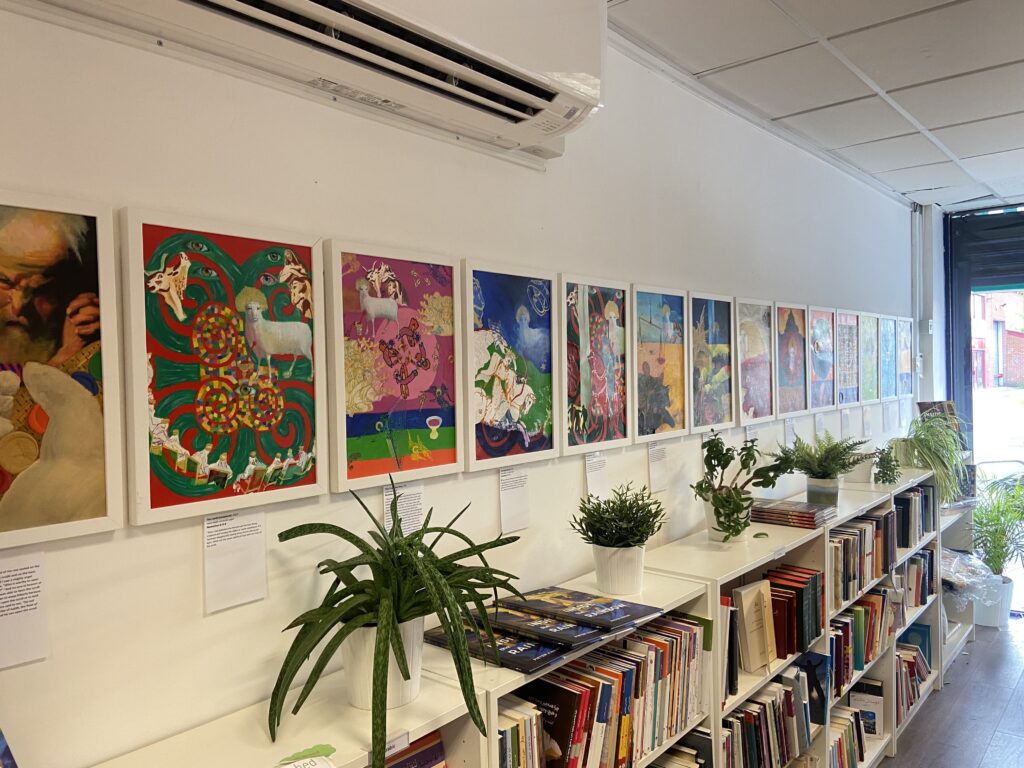 The space is open for different artists that would like to showcase their artwork through the theme of diversity that represents the Curry Mile.