Study finds those with natural immunity can still transmit Covid-19
Public Health England warns that although those with antibodies have some protection from becoming ill with Covid-19 for at least five months, evidence suggests that individuals can still carry and tramit the virus via their throat and nose
This comes as daily coronavirus cases fall nationwide and vaccination rollouts are underway across 13 sites in Greater Manchester
GOV.UK report that infection rates in Manchester have dropped to a rate of 387.6 per 100,000 as of 25 January
A recent study suggests that people who have had Covid and now have antibodies can still carry the virus and pass it on to others.
Public Health England is urging people to stick to the lockdown rules after scientists find that those infected during the first wave are susceptible to catching the virus again, as well as passing it on to others.
It comes after Greater Manchester successfully delivers over 167,180 vaccine doses.
More than a third of over 80s in England have now received their first dose of the vaccine – Manchester has issued 84,073 doses to this age category (as at January 21st) and are aiming to roll out 214,000 doses by mid-April to ensure the most vulnerable groups are protected.
The Siren study concluded that antibodies provide up to 83% protection from catching the virus again within five months after initial infection, although individuals are still able to carry and transmit the virus to others during this time.
Public Health England began investigating antibodies last June, through frequent testing of UK healthcare workers.
In the period between 18 June and 24 November, of 6,614 participants who tested positive for antibodies, 44 'potential reinfections' were identified.
Professor Susan Hopkins, senior medical advisor at Public Health England and the SIREN study lead said: "This study has given us the clearest picture to date of the nature of antibody protection against Covid-19 but it is critical people do not misunderstand these early findings.
"Now more than ever it is vital we all stay at home to protect our health service and save lives."
Weekly coronavirus cases have gradually begun to decline from the highest recorded rates earlier this month, with numbers from the last seven days at 236,164, down 25% from the previous week. The R number stands somewhere in the region of 0.8-1.0.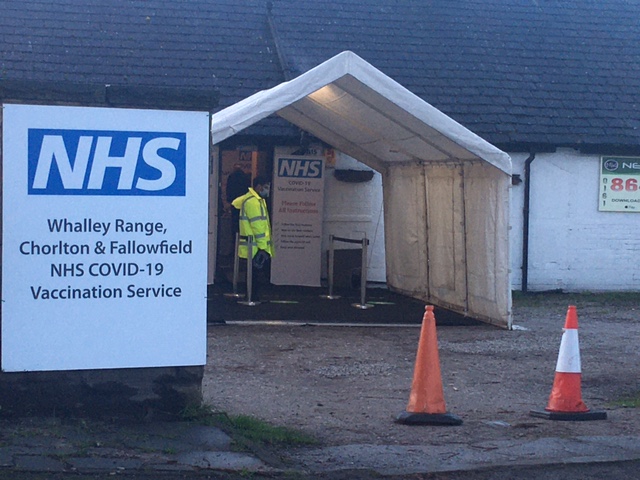 Figures in Manchester have also declined since last week by 23.6%, despite sitting above the national average at 1,963 weekly cases, with an R number 0.9-1.2 in the North West.
In conjunction with this dropping rate of infection, over 167,180 people across Greater Manchester have already received the first dose of the vaccine at one of the city's designated sites, which include:
Manchester Tennis Centre, Etihad Campus
Chancellors Hotel, Fallowfield
Irish World Heritage Centre, Cheetham
Newton Health Centre
Plant Hill Clinic, Blackley
The Grange Community Resource Centre, Beswick
The Jain Community Centre, Longsight
The Vallance Centre, Brunswick
Woodhouse Park Active Lifestyle Centre, Wythenshawe
Everest Pharmacy, Whalley Range
Wilbraham Pharmacy, Whalley Range (delivering the vaccination clinic from Whalley Range Cricket and Tennis club)
Superdrug Pharmacy, Piccadilly Gardens
Wellfield, Cheetham Hill
Dr Mary Ramsey, head of immunisation at Public Health England, said: "To have vaccinated over a third of all over 80s by this point in the programme is a great achievement.
"I want to pay tribute to all those across the health system who have made this happen."
However, she echoed the message that the UK still has a way to go, adding: "Although this sets us on the right path to getting back to normal life, we are not there yet and people must continue to follow the guidance that is in place to protect themselves and their loved ones."
Studies by SIREN later this year will determine the immunity effectiveness of Covid-19 vaccines currently being rolled out.
For now, the rules of the third national lockdown are urged to be followed to avoid further spreading of the virus and its new variants.
A full breakdown of the national lockdown guidance can be found here.