Salford University's fashion designer invites us to tell the truth about infidelity
Beth Moorman wants to open discussion about adultery and demands cheaters to tell the truth
Womenswear collection includes fabrics produced from textile scraps
Suit from the collection can be seen in Manchester
Beth Moorman was selected by the British Fashion Council as part of the best emerging talent showcase
Beth Moorman has broken the taboo of adultery with her latest collection showcased by the British Fashion Council in London.
Play Pretend is Beth's latest collection and is a critical reflection of relationships and forces to remove any blinders on a problematic that affects us all.
One of her outfit is currently shown at Selfridges Manchester as part of its Visions for the Future campaign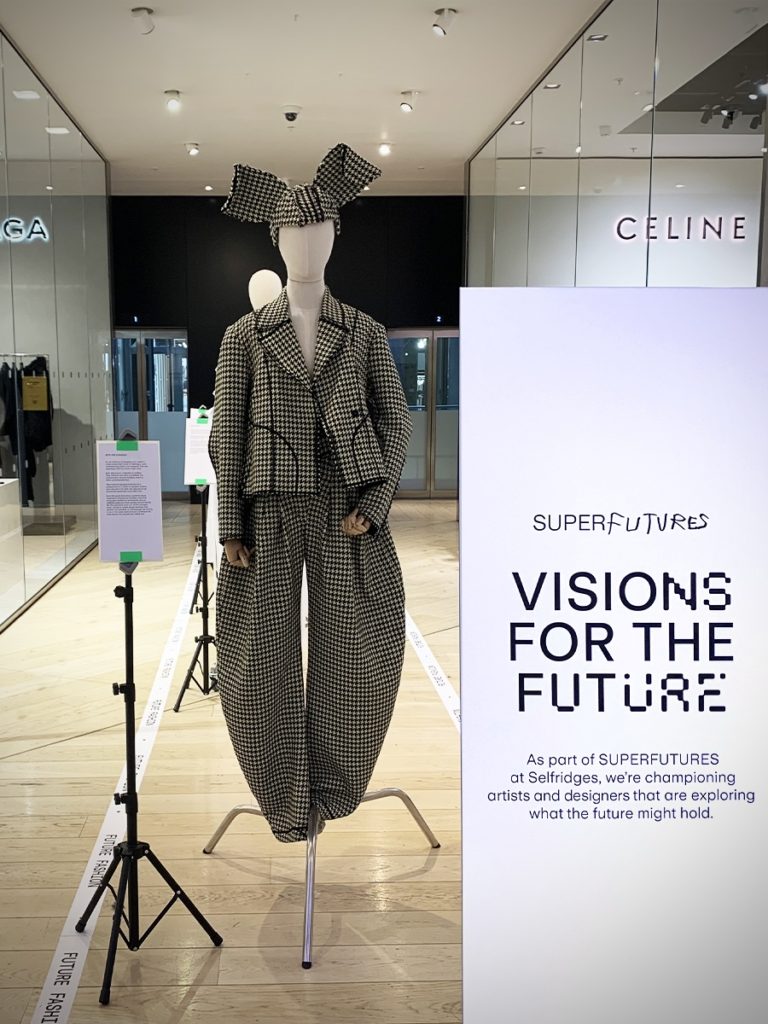 Similar to a film director, she created a scenario in which her models were the victims of their partner's infidelity.
They wore a structured suit, layered skirt and other quilted dresses, as stiff as iron, the clothes presenting subtle lines of destruction, creating a contrast with their perfectly tailored clothes. 'Brainwashing' headpieces echo the robotic and sickening feeling of the Stepford Wives movie from which Beth took direct inspiration.
The truth about adultery
Beth's key message is that "essentially, nothing is more important than the truth, and everyone deserves that".
She said: "I felt like we were open to talk about a lot of moral issues related to gender and race, which is important but I was wondering why people were not looking at moral issues that are so close to home.
"I haven't felt like this is an open topic to talk about. It's something that people kind of seem to feel really uncomfortable about when you try and talk to them.
" When I would pitch this to people, some would insinuate that this was some kind of a hyper feminist boy bashing thing, when I actually hadn't mentioned gender at this point."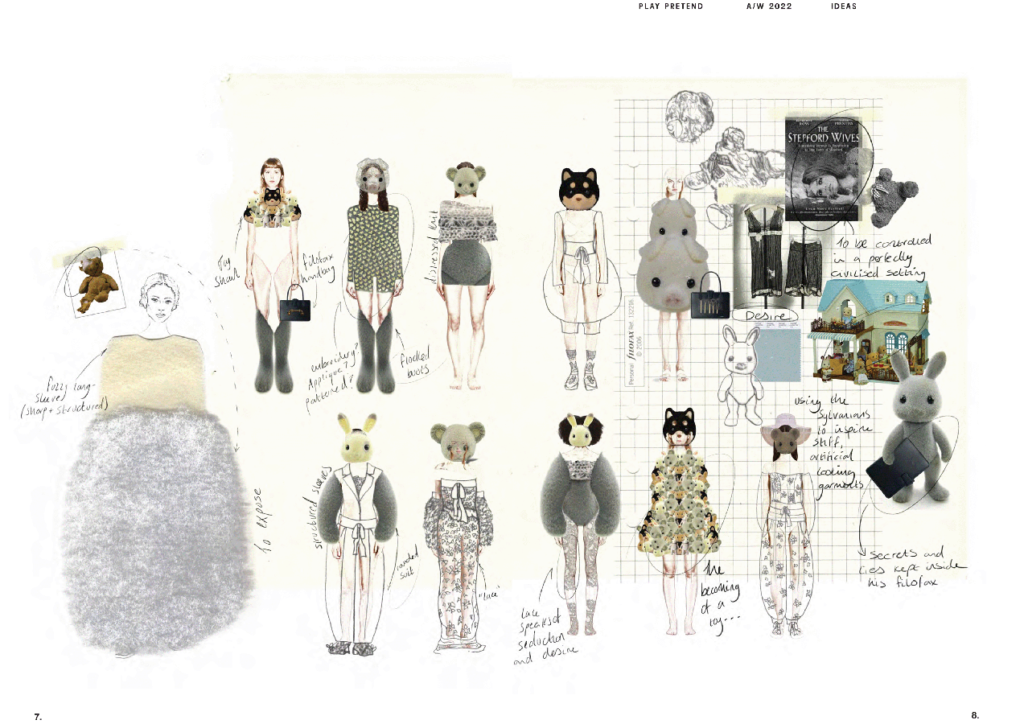 Childhood is an integrate part of the collection. As a child Beth would invent cheating narratives she witnessed in series such as Desperate Housewives or OC that her mum used to watch. The characters of her games were none other than the Sylvanian family figurines.
"I don't know if at that age I already hated it, I already felt strongly about it or I didn't understand it," she said.
"I almost feel like I'm in that life-size, like sordid town. Now, adults doing it you know, it's just a bigger version but it's real.
Preservation
"It is about the appreciation of what we already have."
This reflection about couples led her to denounce unhealthy clothes consumption. Beth believes it is easier to get rid of something broken and change it with something new than preserving it with care.
"I think people do become stagnant, something that came a lot in my research is that [cheaters] need to feel like there is another reality and some kind of fantasy, something more," she said.
"The idea of sustainability came in the form of wanting people to be more sentimental about what's in their lives.
"I think we don't admire our key pieces the way we admire a dress that we would only wear once. For me that transcended into a partner.
"We don't need all these new things. I think it's just about the appreciation of what we already have."
Beth said that exploring the ancestral craft of quilting enabled her to use leftover fabric to create jackets and dresses.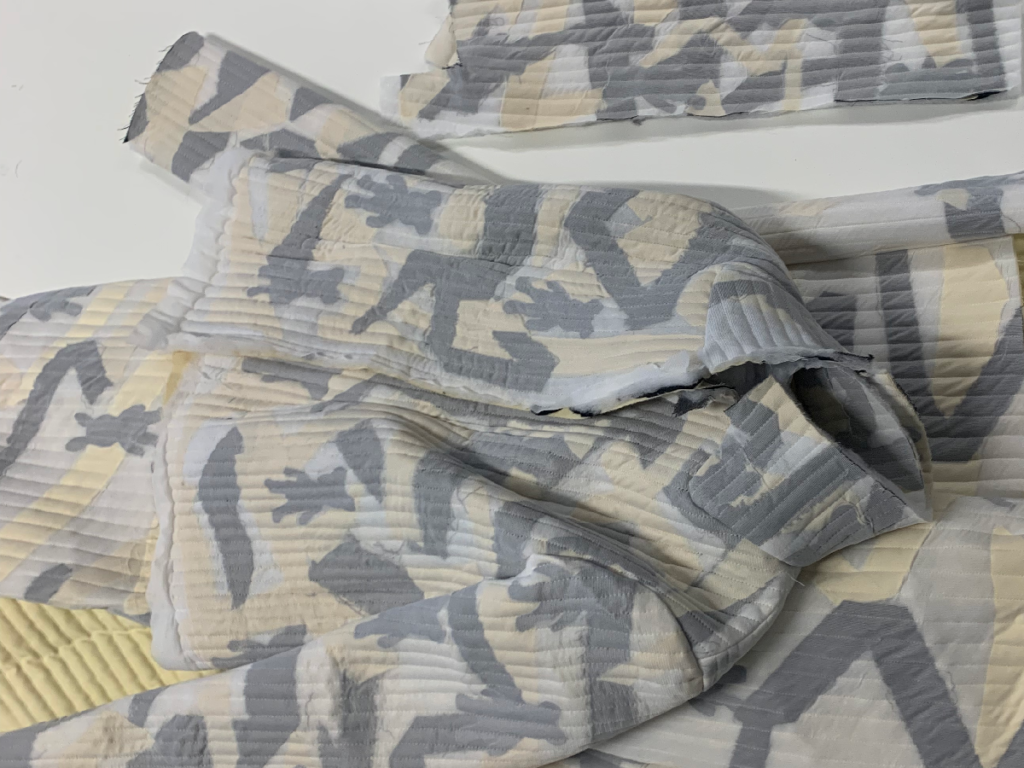 Beth was among 23 candidates from Salford University selected by the British Fashion Council to be curated and showcased for « best-emerging talent underpinning the creative future of the fashion industry. Her collection featured during Graduate Fashion Week in London last summer.