Salford Arts Theatre offer free pantomime tickets for children on free school meals
Salford Theatre offers free tickets to children on free school meals
Part of government initiative to make sure children do not miss out on activities during holidays
As well as theatre tickets, children get a healthy packed lunch
Salford Arts theatre have announced a run of child-only showings of their yearly pantomime this week with free tickets available for children receiving free school meals.
As well as free entry to this year's production of Jack and the Beanstalk, children will also receive a healthy packed lunch and a festive-themed quiz. Tickets usually cost £7.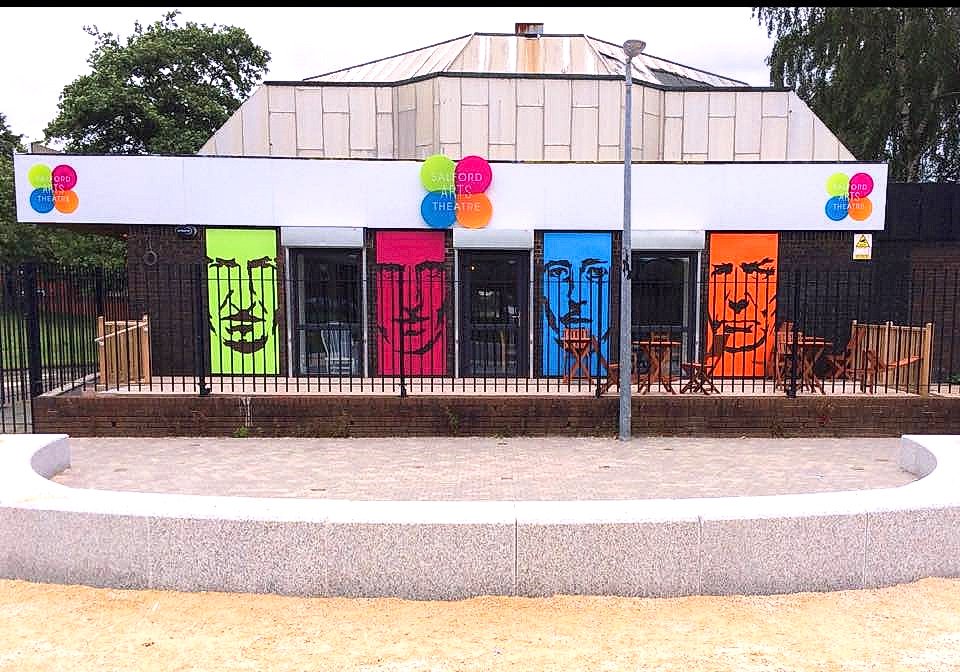 The offer is part of the holiday activities and food (HAF) scheme that runs across the country during school holidays. Trialled in 2018 and 2020 and then fully rolled out in 2021, HAF allocates government funding to 152 local authorities to help "co-ordinate and provide free holiday provision including healthy food and enriching activities".
HAF is aimed at children who may miss out on enrichment and food outside term time. Holidays are a difficult time for the most vulnerable families.
Child poverty is a pressing issue in Salford. According to data published by Greater Manchester Poverty Action earlier this year, 22% of children in the city live below the poverty line. A campaign by the homelessness charity Shelter, visible on billboards across Manchester and Salford, warns that 3500 children are homeless in the area. The need for support is laid bare in these figures.
Children in the Salford area received over 25,000 free meals from HAF in summer. Councillor Sharmina August told Salford Media "[For] many children who have free school meals across the city, it's the only nutritious food they have across the day".
Food is often not the only worry for vulnerable families. School provides a social environment for children as well as activities to keep them occupied. Government research shows children from lower income families are:
Less likely to access organised out-of-school activities
More likely to experience 'unhealthy holidays' in terms of nutrition and physical health
More likely to experience social isolation
Youth centres that once provided holiday entertainment for children are being forced to close, with YMCA reporting "almost a billion pound decline in funding for youth services by local authorities across England and Wales" since 2010. The HAF scheme aims to work with local partners to provide children with the exercise and nutrition they need during school holidays.
2022 marks the second year that Salford Arts Theatre have taken part. They became involved last Christmas, offering free shows and food, and also opened their doors to children in the summer holidays.
The 112-seat theatre is ran by joint artistic directors Roni Ellis and Scott Berry who took over the space in 2007. Since then, Salford Arts Theatre have offered professional theatre with a focus on community and accessibility. Their yearly Christmas pantomime is always a big draw, with most shows across the December to early January run selling out. This year they will be performing Jack and the Beanstalk by Harry Luty, with a cast featuring local acting talent and a live backing band.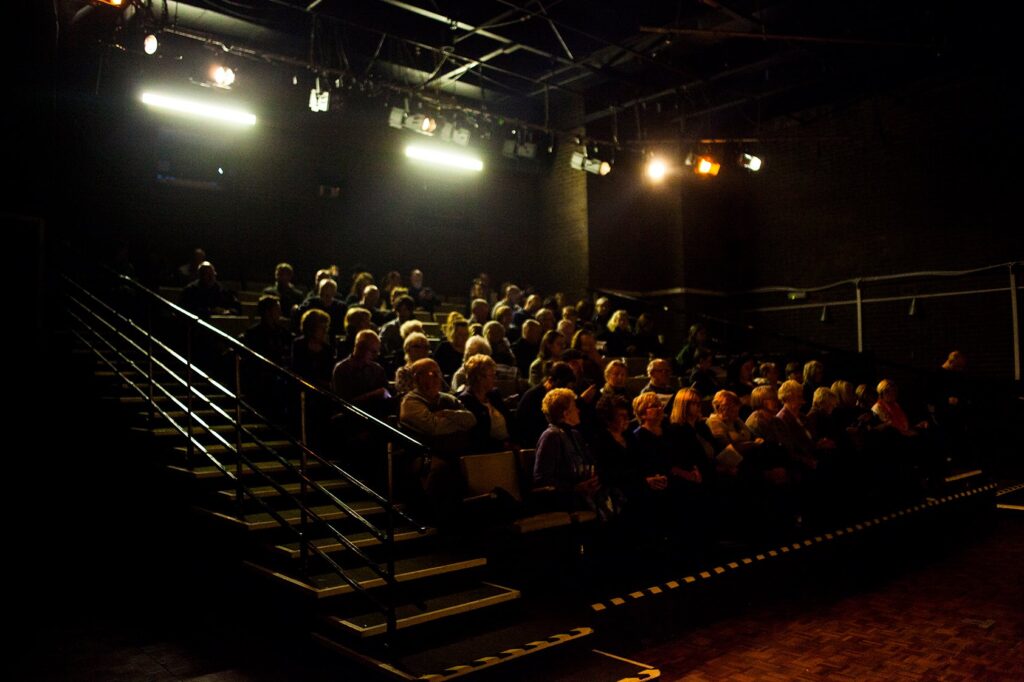 Roni, who also appears in the pantomime herself, spoke about their involvement with HAF.
"This is our second year, having been part of the programme since last Christmas. We're one of many organisations working alongside the council to provide activities and food over Christmas. The whole thing is local authority funded part and parcel: tickets, activities, food," she said.
"In our case, we provide the pantomime, a fun quiz, packed lunch and snacks. Obviously children will have finished school and those who are on FSM would usually eat lunch there. If they're not in school, some of them potentially aren't able to eat a meal on a given day".
"Its absolutely important, and not just from the food perspective. It enables children to experience different things whether it be sports, arts, crafts, lots of other activities and of course theatre".
The experience has been overwhelmingly positive. Ron said: "The children who came last year were really happy, and we're hoping that there'll be even more children able to experience panto this year. We also got lots of positive feedback from parents both last year and in summer. The children really enjoy themselves and should do again this year".
Details regarding the HAF partnered shows, as well as the last remaining tickets for all the other performances, are available on the Salford Arts Theatre website. Tickets for next years pantomime, Aladdin, are also available at a discounted early bird rate.