Richard Kilpatrick wins Didsbury West
The Lib Dems gain from Labour in Didsbury West, with former councillor Richard Kilpatrick winning back his seat in the council.
Richard feels that the residents of Didsbury have been let down by Labour and hopes that the Lib Dems continue to be an opposing force in Manchester.
"This city and Didsbury itself deserve local representation and a hard-working local team!"
The Lib Dems have gained Didsbury West back from Labour in the May elections, with former councillor Richard Kilpatrick winning back his seat on the council.
Losing his seat in 2021 did not discourage Richard; quite the opposite. Kilpatrick, filled with determination, addressed his voters and opposition. "I do not give up! The Liberal Democrats do not give up!"
Manchester's Local Elections
On May 4th, the citizens of Manchester (hopefully with their photo IDs in hand) made their way to their nearest polling station to vote in this year's local elections.
When the results came in, it became apparent that Labour had managed to hold onto their majority in the Manchester council. With the remaining 88 seats, the party remains the largest labour group in the UK.
However, this did not come without losses, with the Lib Dems taking two seats off their hands, beating Labour in Ancoats and Beswick and Didsbury West.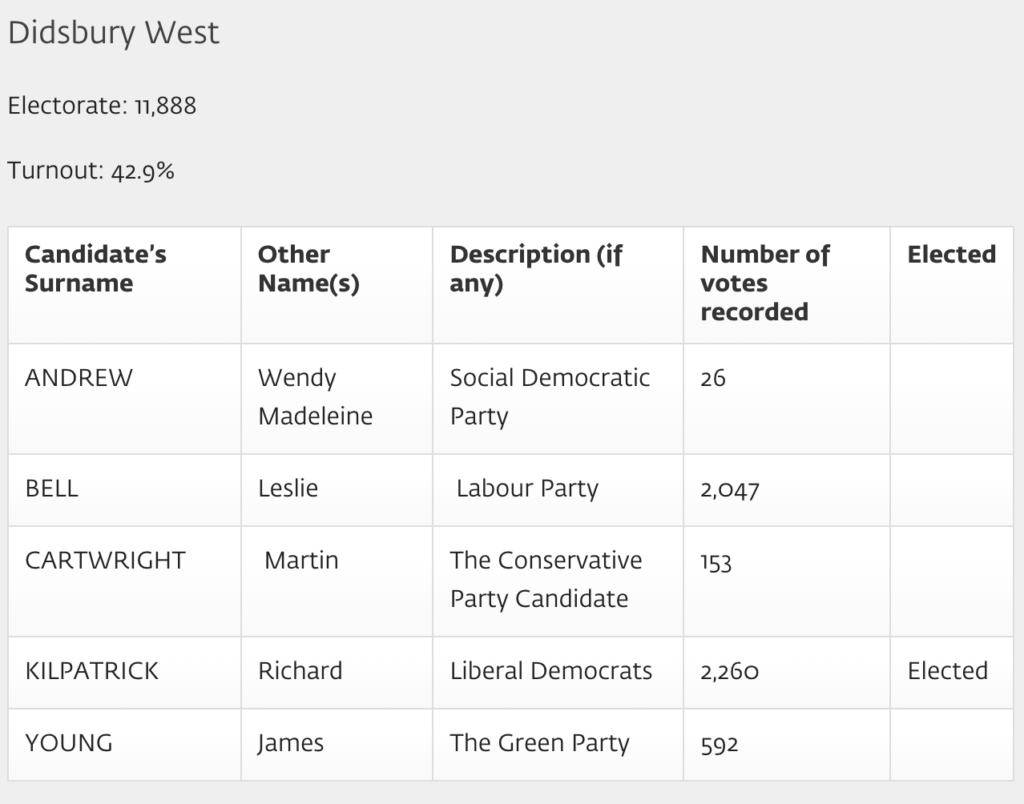 Richard hopes that the Lib Dems continue to be an opposing force in Manchester.
"It's clear that over the last two years, residents have been let down by Labour in Manchester. In Didsbury, they have refused to advocate for swathes of the communities over issues important to them. I want to make sure that no one feels abandoned in my community."
" I also know that our natural environment in Didsbury is under threat from sewage dumping to the damage that HS2 will cause to the Mersey corridor. We also have to deal with the basics. It is not acceptable that residents have seen year after year of the council failing on the basics. Bins not collected, roads broken, gullies blocked and local flooding. You name it!"
About Richard
Born and bred in Middlesbrough, Richard moved to Manchester for work 10 years ago, living in Didsbury with his girlfriend Martha. As a massive Middlesbrough football supporter, lots of local Boro fans living in Didsbury might recognise the plethora of vintage Boro shirts he wears while out and about.
Kilpatrick is also a keen runner and fundraiser raising money for Dementia UK and Alzheimer's Society after losing his mum to the disease last year. While working in politics as a campaign manager for the European Movement, Richard advocates for a closer relationship between the UK and its European neighbours.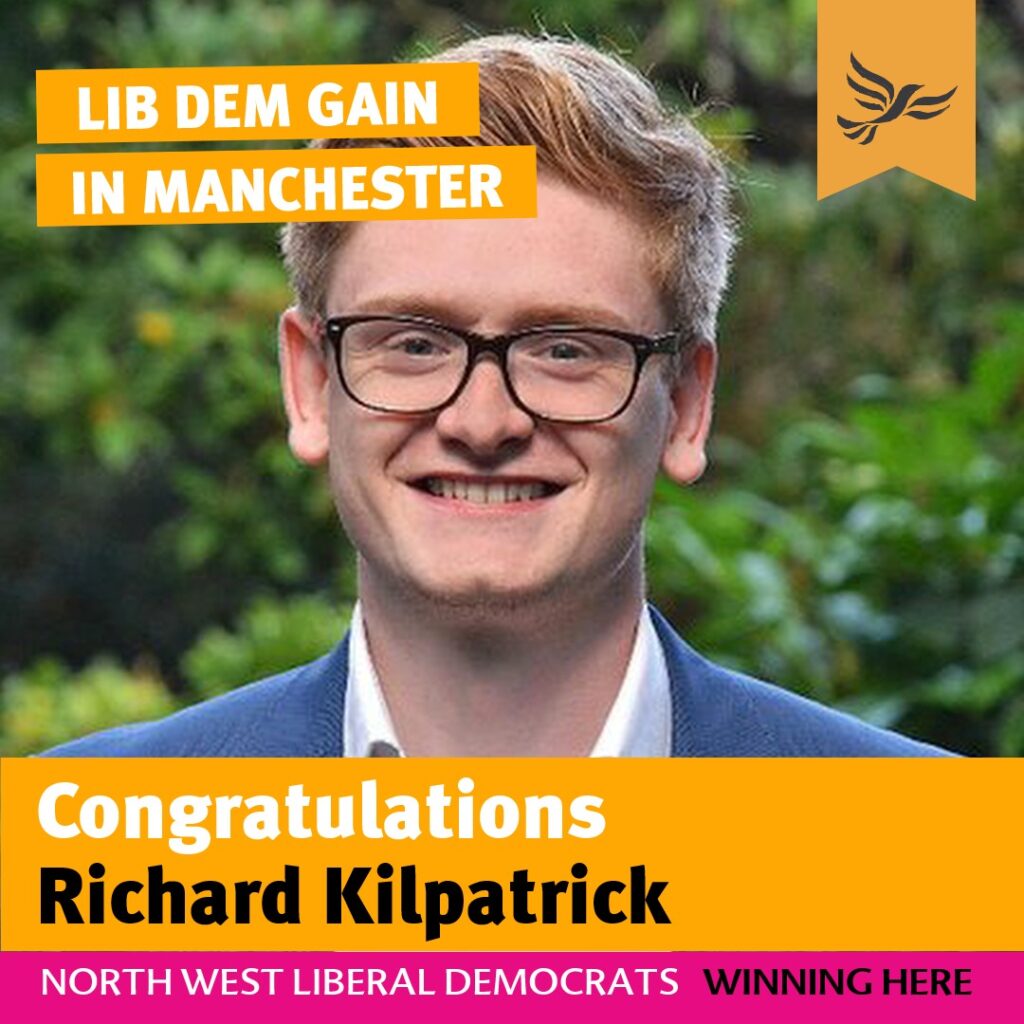 When asked why he decided to run again this year, Richard said, "Didsbury is my home. It's my community. I was drawn to the area because of its people. I never really stopped working in the community, so when the local Lib Dems asked if I would stand again, it seemed like the right thing to do."
Richard hopes that by listening to the people of Didsbury and making their priorities his priority, he can make a real difference in the community.
"I am looking forward to working hard for my community again. This city and Didsbury itself deserve local representation and a hard-working local team! Thanks so much to my local community and the voters of Didsbury West!"