Protesters gather outside Conservative party conference claiming Tories are lurching to the far right
Additional reporting by Raphael Boyd and Cian Mullen
Protesters gathered outside Conservative party conference against policy
They claim the Tory party is now a 'party of hate'
A crowd of Brexit supporters gathered at Manchester's Central Library – a stone's throw away from the Conservative party conference – waving EU flags and holding signs aloft stating 'Brexit got the UK done'.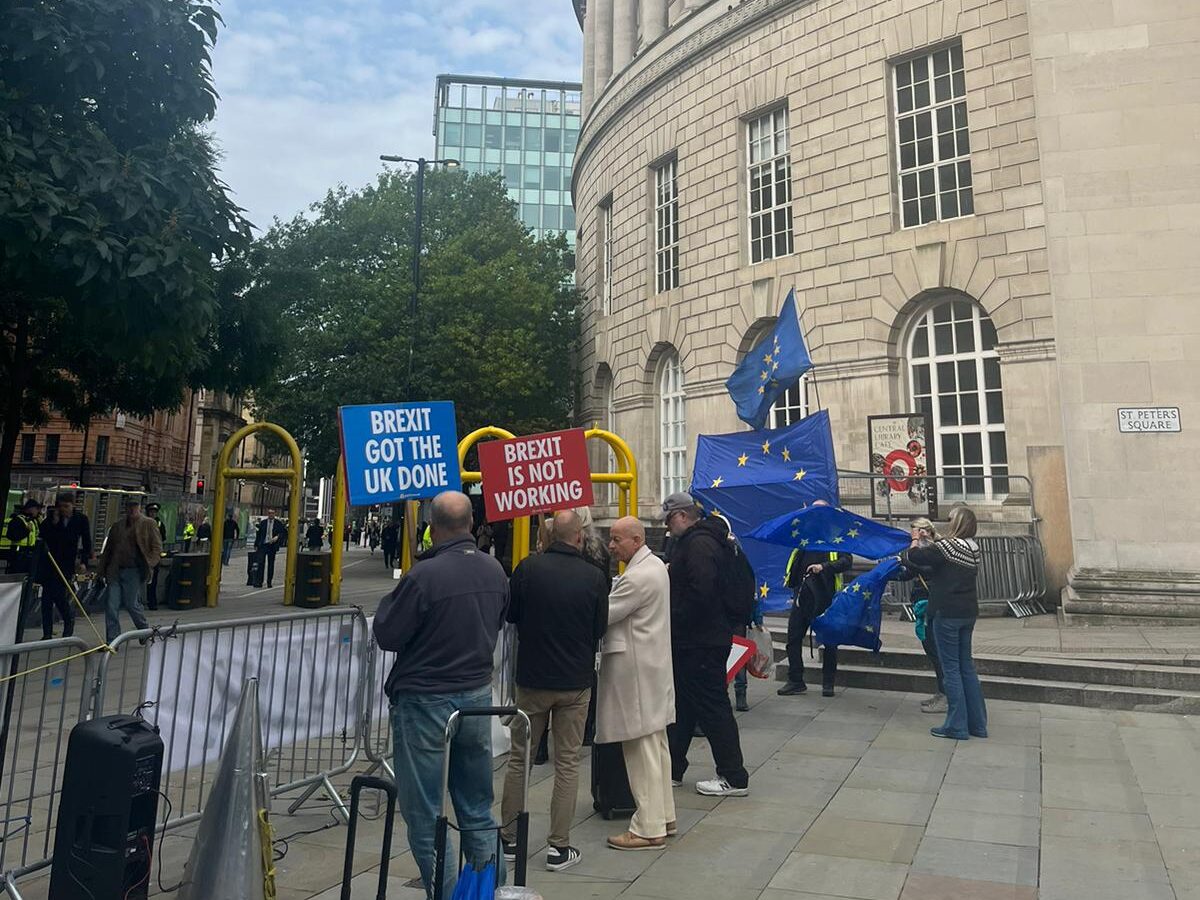 Protester Jonny Cullen said: "These aren't like the Conservatives we used to know, they've morphed into a national fascist movement" and said the party had "ratted on what they promised" alluding to the cancellation of HS2.
He said he would prefer for HS2 money to be invested into our existing rail networks. He also said that Home Secretary Suella Braverman's comments regarding immigration were "throwing red meat to the traditional bigot who support them".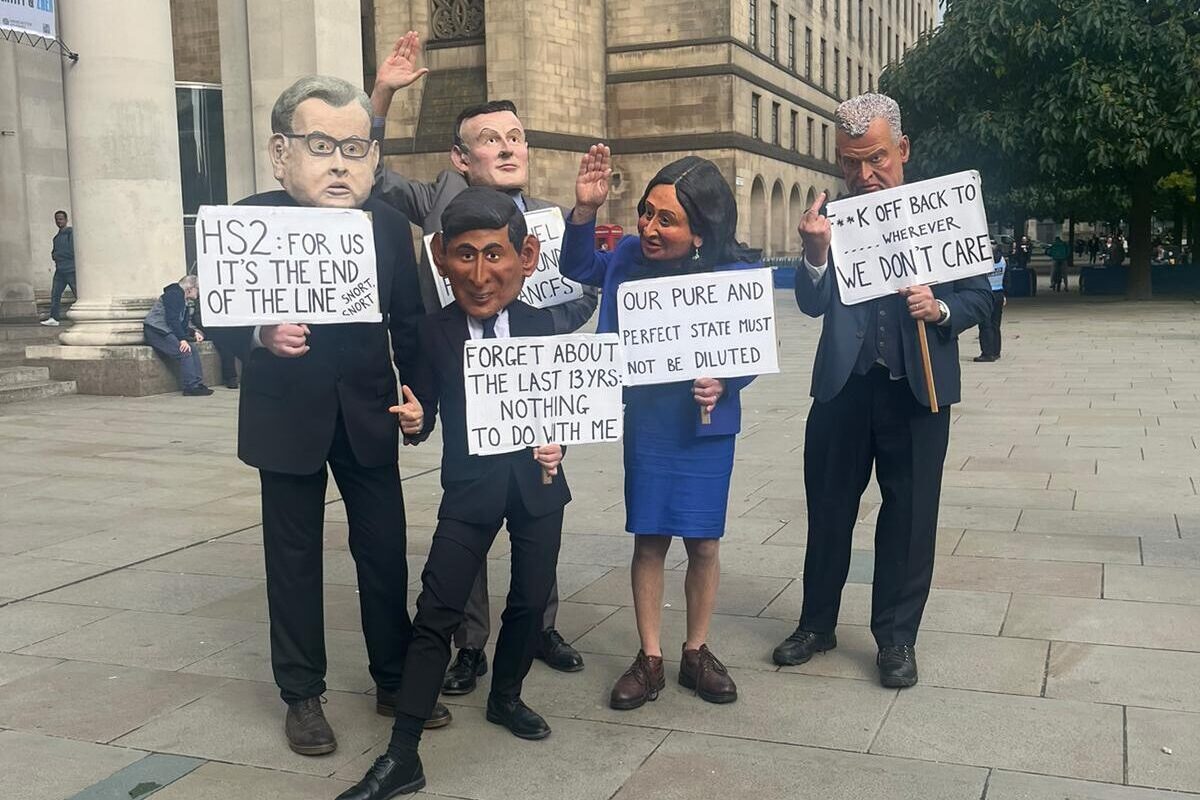 Adam Parkinson said he first became interested in politics around the time of the EU referendum in 2016, and that he voted for the Conservatives in his life, but won't do so at the next election.
"I am right in the centre, I would describe myself as, I'm here with people from the left and from the right, but not the far-right which is what the Tory party has become," he stated.
Speaking about the Home Secretary's recent comments, Parkinson said that the Tories were "a party of hate", adding; "We've seen this kind of rhetoric from 1930's Germany".
He added: "Everybody was saying, they are pushing it but it's not fascism, and they've pushed it and pushed and pushed it, and you get the sort of thing that Braverman's been saying".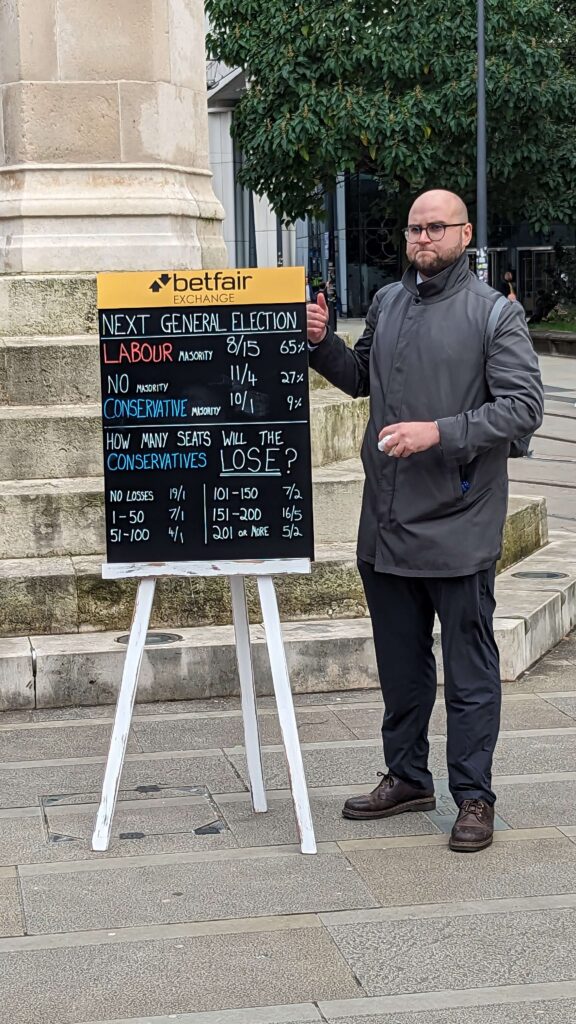 Sam Rosbottom, a PR manager for gambling company Betfair, said the odds were against the Conservatives winning the next general election.
He said there is currently £3m in circulation bets on the next general election result and that "of the £3m that's already been traded, the majority of it is backing Labour".
Sam said the odds of the Labour Party winning a majority are at 8/15 (65%), while the odds of the Conservative Party were at 10/1.
The question of whether this drop off in support is fulled by their perceived shift to the right or whether there are other factors at play is unknown. However the sentiment in Manchester appears to be negative.