Preview: Man Met Matchday Live to broadcast MMU men's football quarter-final vs Lancaster
1pm kick-off at Platt Lane for Aldi Mens's Northern Conference Cup match.
Broadcast live on MMU Sport Youtube channel
Man Met men's football team are set to showcase their skills once again on the big screen as Matchday Live will broadcast their quarter final match vs Lancaster this Wednesday.
In the last semester, Man Met Live's audience reached more than 11,000 viewers from across the globe, giving MMU student athletes a chance to demonstrate their ability to a diverse audience.
MMU men's team will be looking to pick up where they left off after advancing to the quarter finals of the cup via penalties in a tightly contested contest between Liverpool John Moore's. MMU scored five goals to Lancasters four to seal the victory on penalties after being tied 1-1 after extra time.
Gareth Smith's men, who are still unbeaten in all competitions so far this season, will face a tough opposition this week in Lancaster who won an astounding eight goals to nil vs Salford in the last round of the competition.
MMU however, will be full of confidence due to the cup tie being played at home. Platt Lane has become a "fortress" so far for the home side as they have scored 20 goals and only conceding seven on the hallowed turf in Fallowfield.
Speaking back in November on Man Met Live, Aadi Luck, Player-coach for MMU men's team, said the team had "high hopes" for the cup due to the team's capability of scoring goals.
Aadi said: "We take every game as it comes, when we play the way we play, theres not many teams who can challenge us. We treat every game as though we are playing top of the league and play our football and let our quality show through."
When asked about Man Met's chances of winning the competition, Aadi said: "Last year we went out in the first round, so this year we've definitely got our eyes on a cup run."
The game will be a big occasion for Man Met's aspiring journalists who will be covering the game during the live broadcast. The team assembled to cover the game combines marketing, film making and multimedia journalism students who relish in the chance to use state-of-art technology during a live broadcast.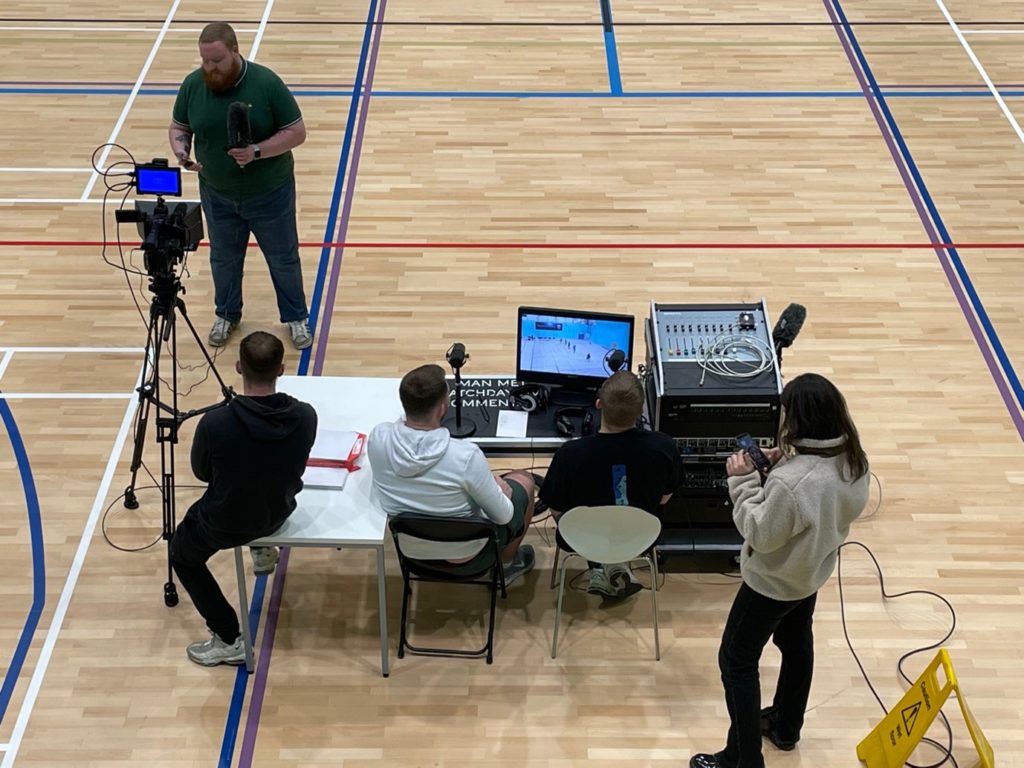 Coverage will begin at 12:50 for 13:00 kick off on the MMU Sport Youtube channel. Be sure to cheer on both sides either in person or via https://www.youtube.com/watch?v=mJFKL8IZ_pU.