'Pop-up living room' appears in the heart of Northern Quarter to encourage people to chat and improve their mental health
A pop-up 'living room' open to anyone and everyone to have a cup of tea and a chat appeared in in the Northern Quarter.
Social movement group Camerados has set up 155 public living rooms worldwide, with 100 of them being permanent, to give people the chance to connect and enjoy human interaction.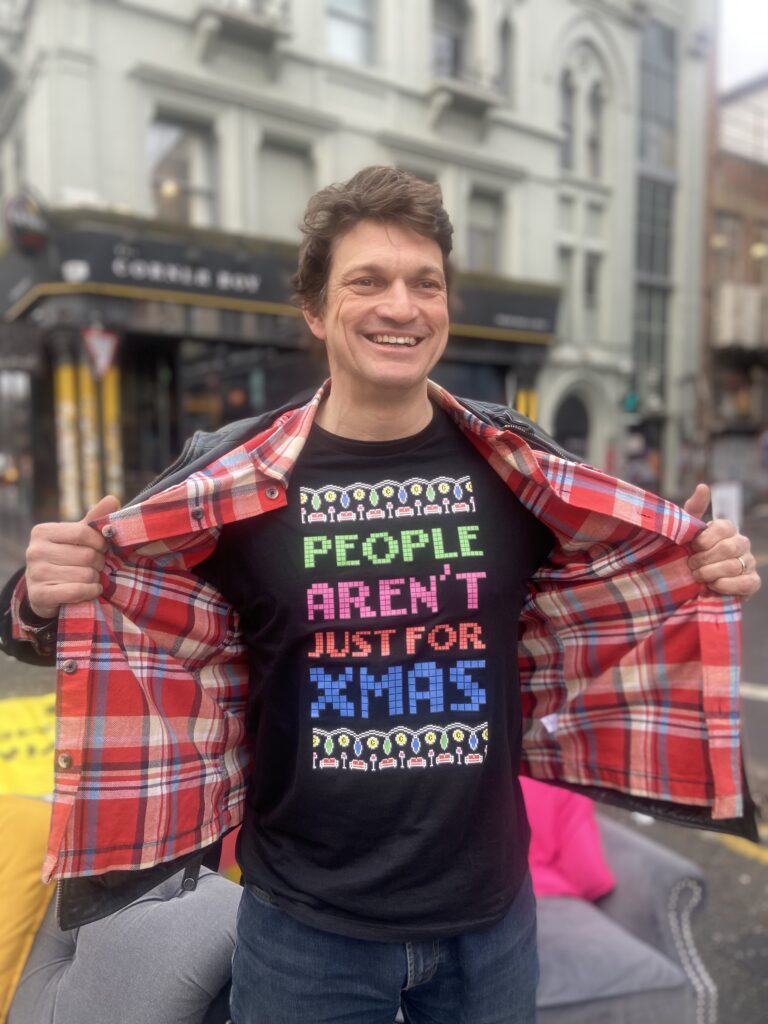 Maff Potts founded Camerados in his bedroom seven years ago after working 20 years with people struggling with addiction, mental health and homelessness. 
Manchester's pop-up living room was set up in Stevenson Square.
After being a chief executive and working as a government advisor for all that time, he realised he was still not making a change.
He told NQ that he sat in his bedroom and thought "all the 20 years I've been working with people, actually they never said it's about housing, they've never said it's about money".
He created Camerados with the vision of human connection and bringing people together.
Maff said: "About a year into it I had this idea of back then I called it what if Samaritans ran Starbucks> What if you could go somewhere in the public realm when you are having a bad day and just be accepted?"
From there Maff began creating public living rooms in different places and took the learning to put in a box to send all around the world.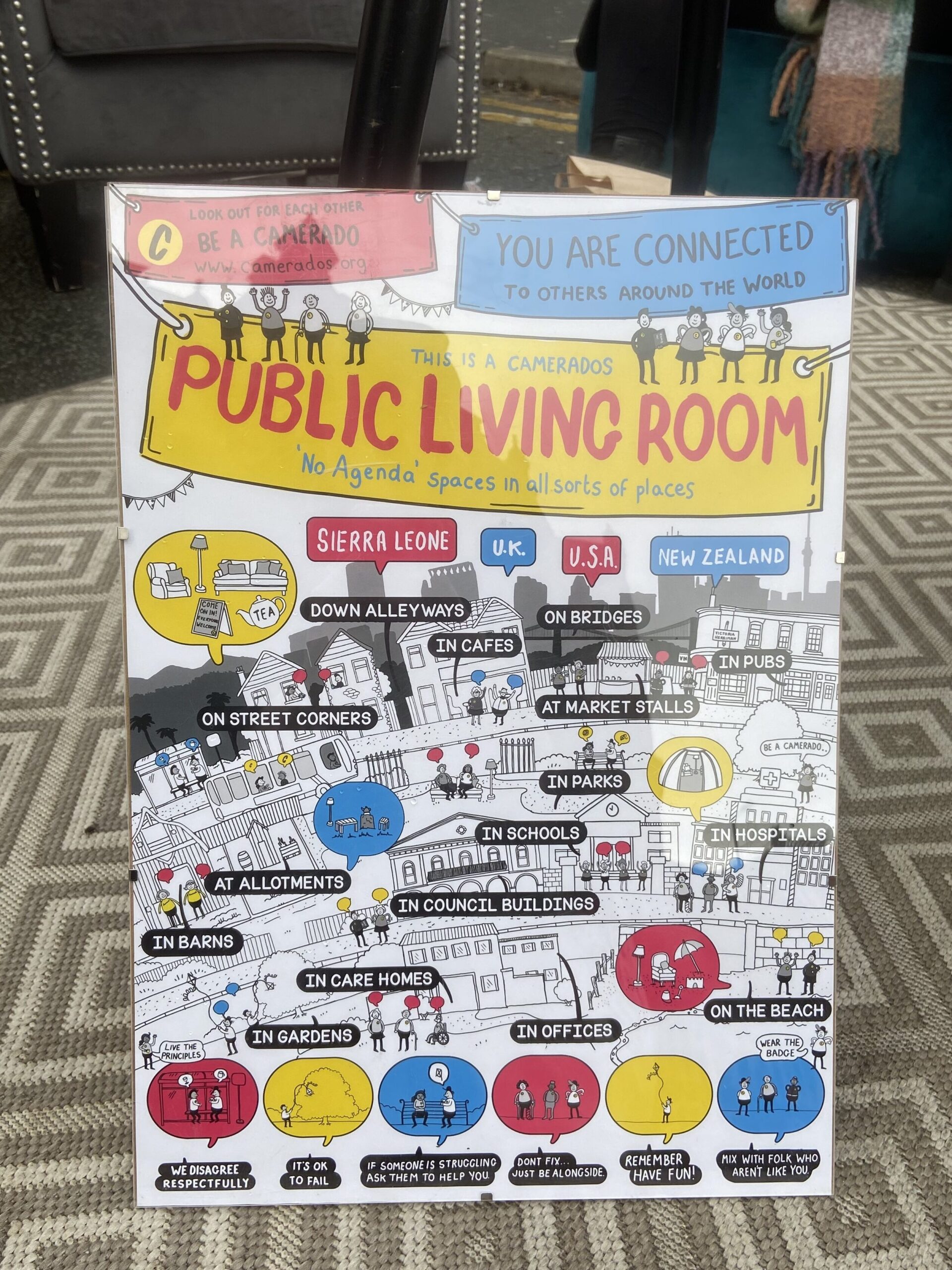 Maff outlined Camerados' principles: "One of them is no fixing: so it's a no fixing space, there's no agenda, I'm not solving your problems, you're not coming here to be helped. So that immediately frees up the conversation just to flow."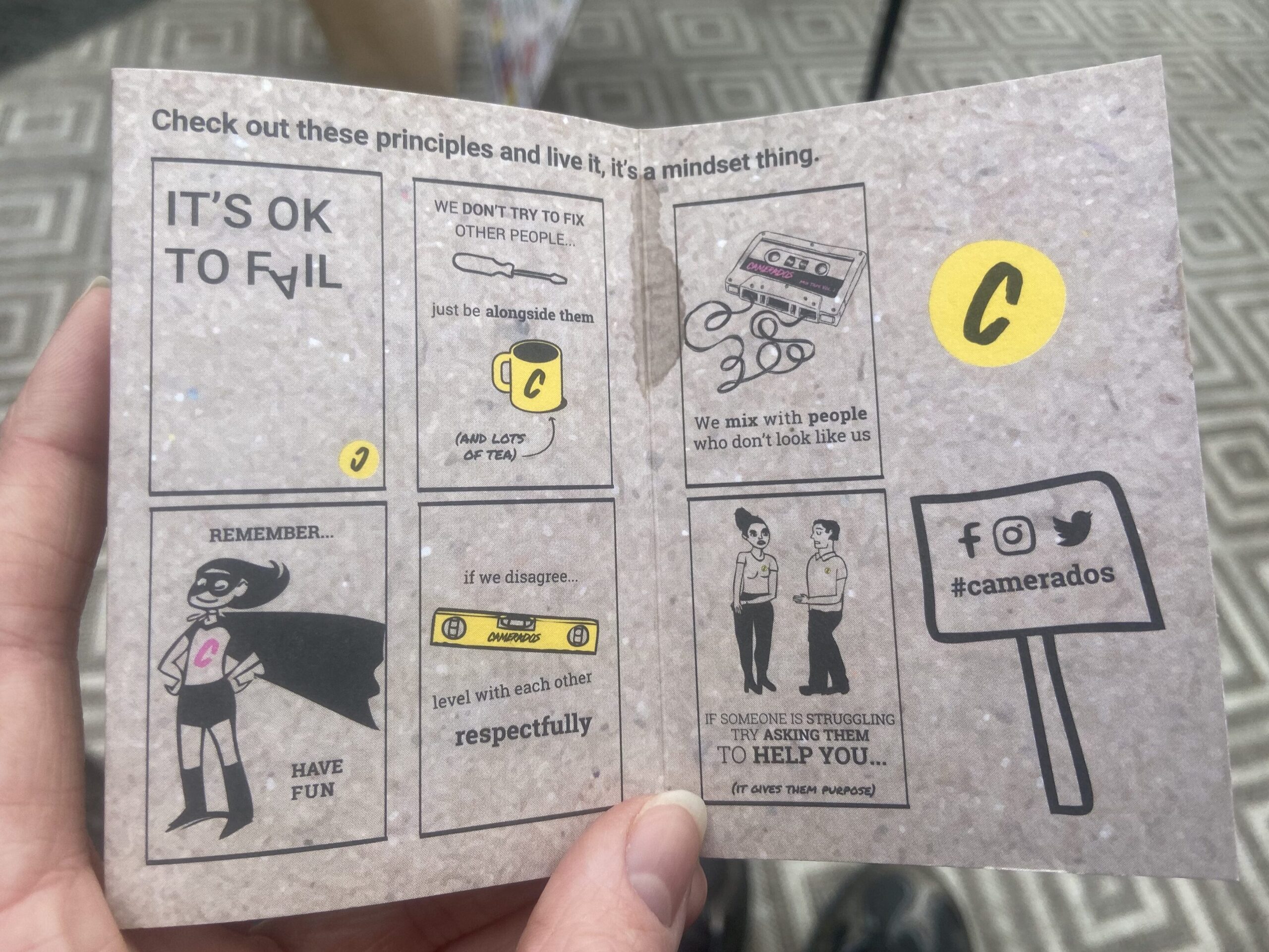 He said it has been interesting to witness "how people react to us. People love to put you in the fluffy kindness thing, which is fine, but actually this sort of stuff saves lives".
Maff said he has deliberately kept his teams small because he does not want to create an empire that "stops you from doing the mission, we grow the movement instead of growing us."
He added: "I'm very keen to say this": it is not innovative, because if human connection is innovative then we're all buggered. Really all Camerados is trying to do is give it a name a badge to remind people to do it."