Nine local councils in Greater Manchester receive extra funding to help households with cost of living crisis
Government announces extension for the 'Household Support Fund' extension worth £842m
Nine local councils in Greater Manchester to receive funding
Councils are set to be allocated money to directly help those most in need with essential food and energy costs until next March.
The government today announced details of the household support fund extension worth £842 from 1 April to help the most vulnerable households across England.
Nine local councils in Greater Manchester will receive funding.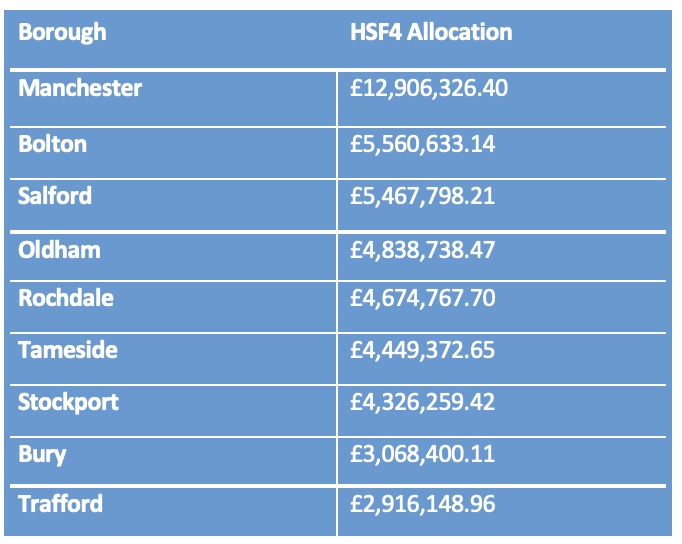 Mims Davies, DWP minister for social mobility, youth and progression, said: "The household support fund has already helped vulnerable families across England through these challenging times and I am pleased it will continue to do so for another full year.
"This is just one part of our extensive and targeted £26bn support package, which includes payments worth £900 for millions of people on benefits and additional support for disabled people and pensioners, whilst every household will continue to save money thanks to our Energy Price Guarantee."
The fund was first launched October 2021 and has now been extended to March 2024.
Benefits and pensions will also increase by 10.1% in April, with the minimum wage rising to £10.42 an hour.