Netball girls battle on through injuries ahead of tough test against close rivals Notts Trent
By Matchday Live Netball correspondent Dorthe Berger
MMU´s Netball first team face Nottingham Trent 1 in this week's fixture, with both on equal standing in the league table with six points each.
The team has been hit by sickness and injuries in recent weeks – something that contributed to their 58-37 loss last week to Nottingham University. Although it's been a tough period, the players are ready to fight against Trent 1 and close the gap on the top of the table.
The girls are positive, and know what to expect from their opponents.
Wing attack and defender Harriet Wareing said: "We both have six points, so we expect a tough and close game, but we will go out there and play the way we do.
"We are confident in our players and in what we can offer, so we will definitely put on our best performance. We know the feeling of losing, and we don't want to do that again."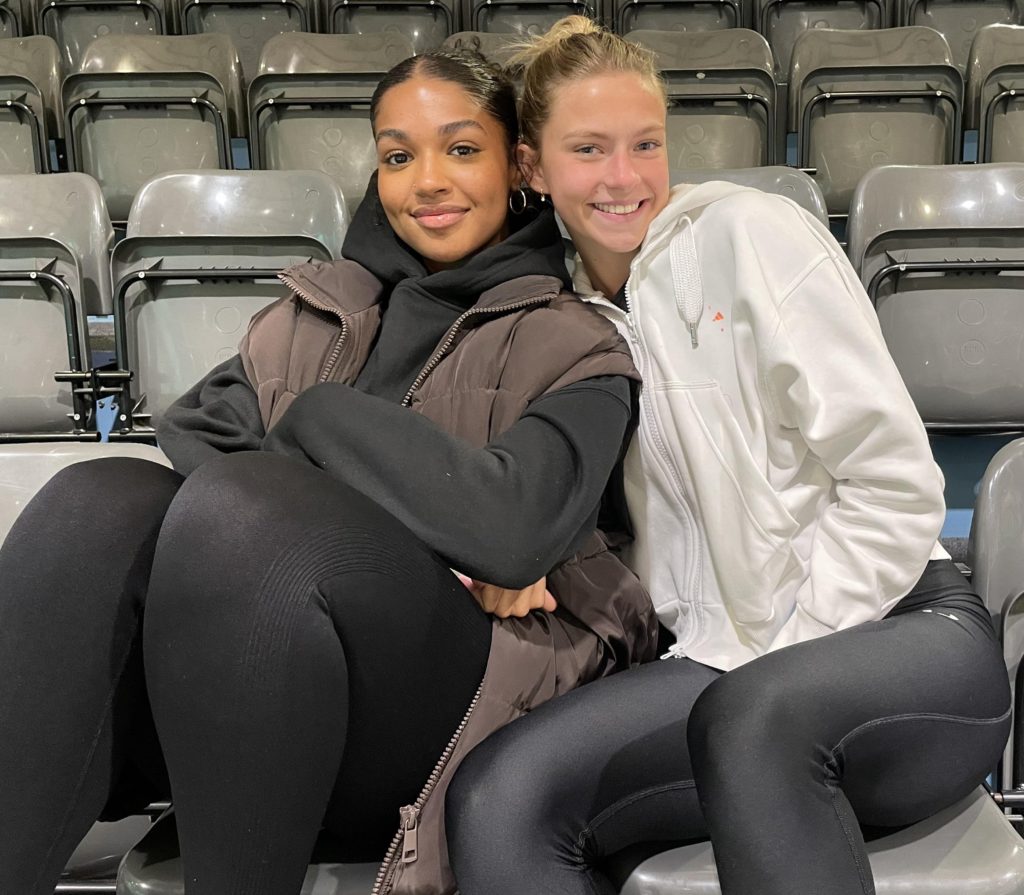 The team has had a hard time recently coping with players out through injury and sickness, but hopes are high that four or five of the starting seven will be back playing within the next few weeks.
Emily Hawley said: "We have had a lot of injuries, but as a team we are focusing on each game at a time and know that the depth in our squad will enable us to get games over the line. We want our girls back fighting fit and so we know we have to follow guidance to ensure they are fit and ready."
Scholar Megan has been out for five weeks with a knee injury, but has been back in training this week. She said the recovery period has been a "frustrating" time, and added: "I have trained this week and have felt good afterwards which is great. Fingers crossed, all being well, I will be back out on court with the girls very soon."
Bentley says her teammates have been putting the effort in every week, and she's confident they will come good on the court.
"We are really prepared for Wednesday's game, and we have been working on a lot of things since last week's game when we came out with a loss. The team is getting stronger and stronger every week, so we are really looking forward to it."
Last time MMU and Trent met, a fascinating encounter swung either way throughout. MMU took the lead with six minutes left on the clock and held on for the win. Tonight's match up promises another thrilling sixty minutes.
Despite the equal standings in the table point-wise, MMU sit above Trent on goal difference. This week's game will determine who will ultimately come out on top. You can watch the game live from 7pm on the Matchday Live stream here: https://youtu.be/GjaWk24tsLM
The netball starts at 7pm with an exciting women's basketball match from 5pm, hosted by our team of presenters.