Matchday Live sports coverage hits 11,000 viewers in first term, new figures show
The MMU sports show Matchday Live has notched up an astonishing global audience of 11,000 viewers in its first term of broadcasting from Platt Lane, new figures show.
The show, airing on Wednesdays, is a collaborative project driven by MMU technical services that puts students in the driving seat of a live sports broadcast showcasing the university's best athletes.
MMU Sports Journalism has built a live sports format into the broadcasts to report on the action and develop the live production and presentation skills of student volunteers.
More than 40 students have worked on the 18 games streamed since its launch in October 2022, reaching an online audience including France, the Netherlands, Spain, South Africa and Australia. They come from a background of disciplines, including film-making, marketing and sports journalism.
The project, supported by Manchester Met RISE, MMU Sport, The School of Digital Arts (SODA) and DoSES under the leadership of technical officer and Matchday Live output editor Sam Heitzman, aims to give students a live experiential learning environment where they can try new technical skills and further hone their existing talents in a supportive and creative atmosphere.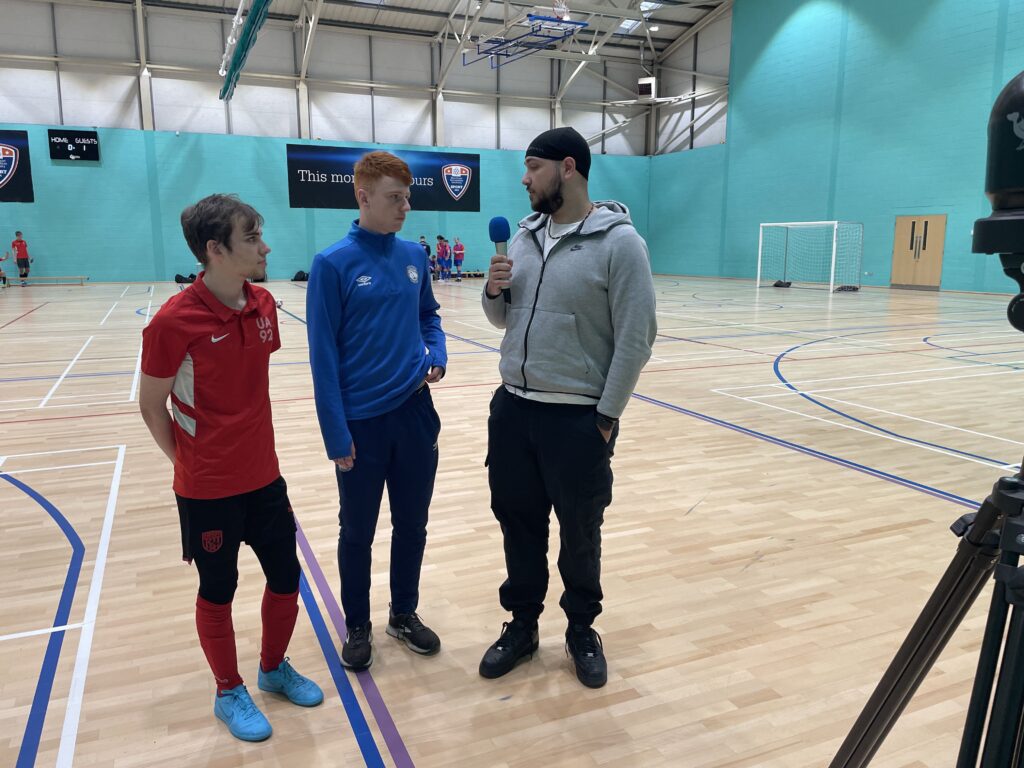 The peak audiences have been for MMU Rugby games, which have reached several thousand for single games, with audiences building for livestreams of university spotlight sports such as football, basketball, netball and lacrosse. In recent weeks, a futsal livestream has attracted audiences of close to 1,000 for the MMU team's early Sunday morning cup run from the indoor courts at Platt Lane.
Preparation for the show involves student journalists working closely with MMU coaches such as Rob Jones (men's rugby), Adrian Moffat (women's rugby), Gareth Smith (football), Marg Jones (women's basketball) Callum Jones (men's basketball) Paige Kindred (netball) Jamie Nicholson (women's lacrosse) and Ryan Williams (futsal) as well as staff at the Platt Lane sports facility.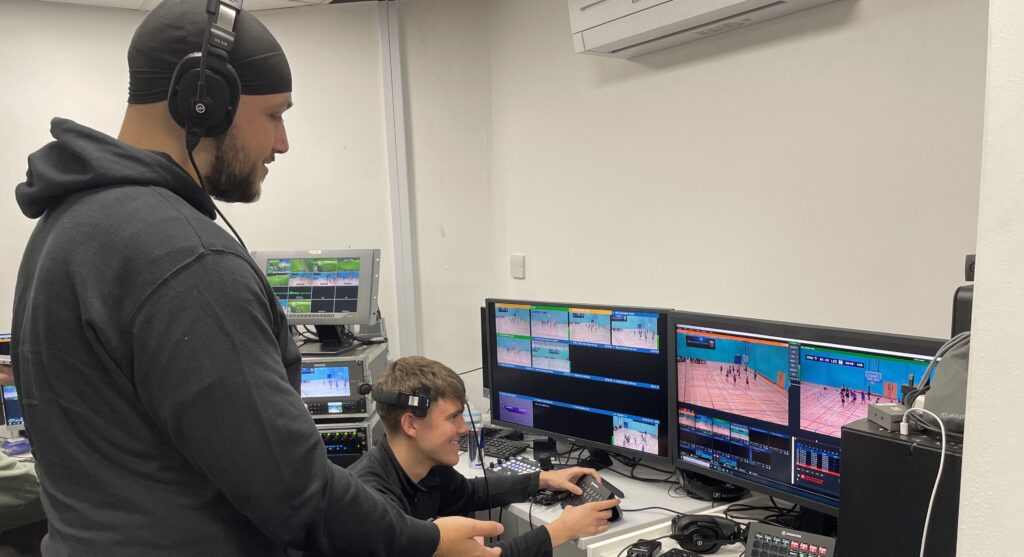 They record preview interviews and produce the pre-match sequences before the games go live under the guidance of Sam Heitzman, directing coverage from the control room. Featured games are trailed and updated by a dedicated social media producer.
Third year Journalism students Ed Tucker, Benjy Golaub, Jack Merry and Joe Ward and MA student Tom Markham have swapped their keyboards for commentary headsets to describe the action across six different sports, while students from first year to third have operated cameras, vision mixed and produced live injects from pitchside.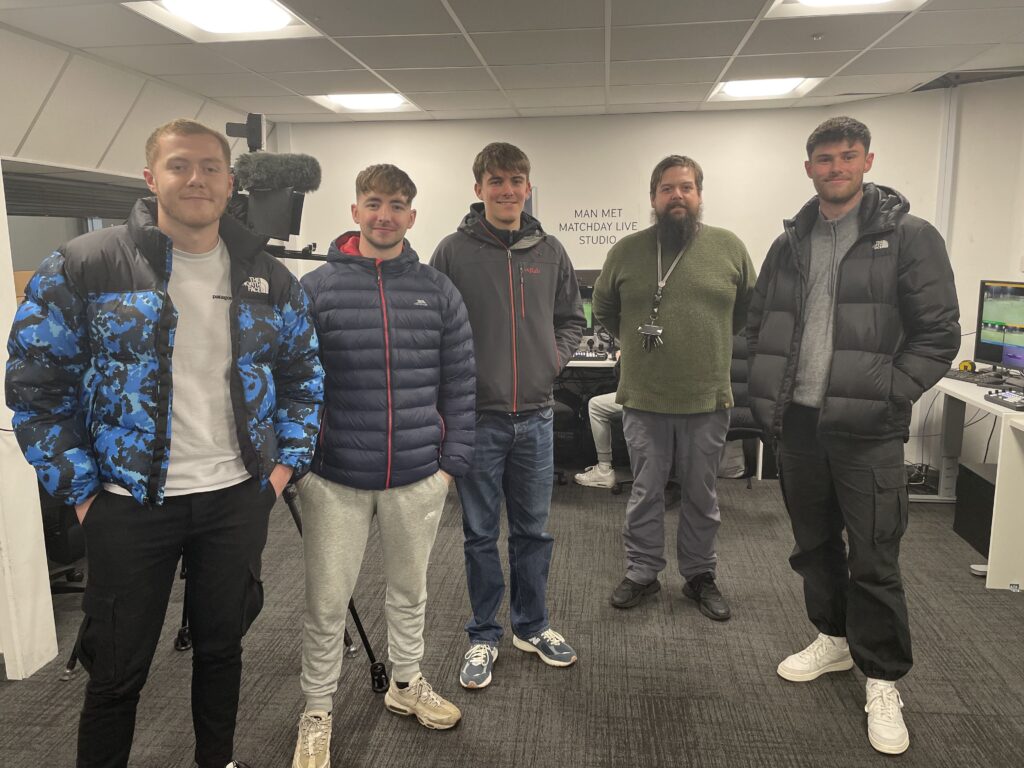 Posting on Linked In, Joe Ward said: "I can't thank you enough Sam for your hard work and dedication to this project. However, most importantly, you have given us, as students, the opportunity to gain experience in live sports coverage."
Callum Scott, host of pitchside and courtside coverage of basketball and women's rugby during October and November, said: "Such a brilliant thing to be part of and an excellent team as well. Thanks so much for all of your hard work in making it happen!"
Sam Heitzman said: "The students who have worked on Matchday Live have enthusiastically defeated every single challenge they have been posed during the broadcasts.
"These students are some of the most dedicated and energising colleagues I've ever worked with and I can't wait to see what amazing things they do in the future.
Matchday Live will return for a second term in January 2023 and is open to all. To get involved, contact Sam Heitzman at [email protected]