Manchester Metropolitan University Secures Thrilling Victory Against University of Leeds
In a heart-pounding showdown, Manchester Metropolitan University emerged triumphant with a 2-1 win over University of Leeds in the Aldi Men's Northern Tier-1 tournament at Platt Lane Sports Complex. This victory marks their second win of the tournament, solidifying their position as a formidable force.
Despite the challenging windy conditions, the hosts showcased their determination and resilience throughout the game. University of Leeds kicked off the match with an early goal in the sixth minute, setting the tone for an intense battle. However, Manchester Metropolitan University's Luc Ferry Ngoli Ikaka swiftly responded, levelling the scores at the 32nd minute.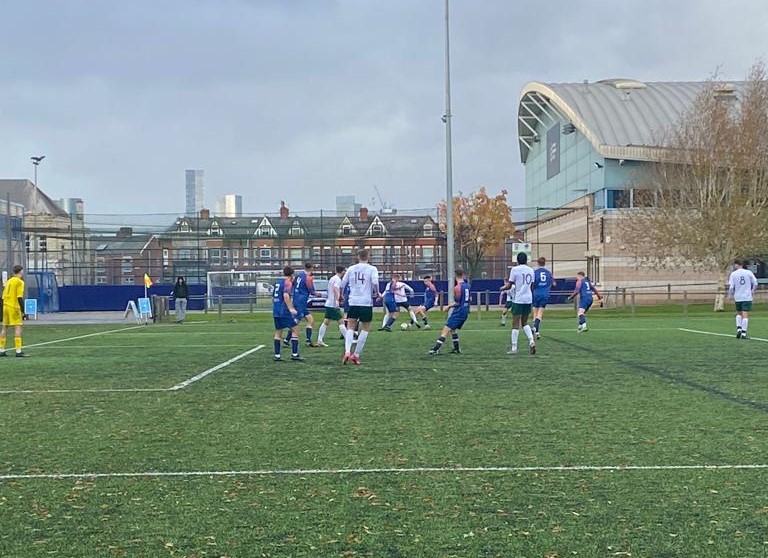 The second half brought even more excitement as Joe Collins, with nerves of steel, converted a penalty to give Manchester Metropolitan University the lead. The hosts erupted with joy as their team held on to their advantage, defending their position with unwavering determination.
Injury time added an extra layer of suspense to the game, as University of Leeds came close to equalizing with a free kick opportunity. The tension was palpable, but Manchester Metropolitan University's defence stood firm, denying their rivals the chance to alter the score line.
This match was a true testament to the skill and tenacity of both teams. Manchester Metropolitan University showcased their ability to bounce back from an early setback, while University of Leeds fought valiantly until the very end. The football audience were treated to a thrilling display of football, leaving them on the edge of their seats throughout the entire match making them can't wait to see what further excitement awaits in the Aldi Men's Northern Tier-1 tournament.