Manchester homeless population one of the largest in the country, says Shelter
New research shows Manchester has the second highest homeless population outside of London
Christmas campaigning highlighted child homeless in the city
The council have announced new strategies to combat homelessness
Featured image: Shelter
New data from the charity Shelter indicates Manchester has one of the highest rates of homelessness in the United Kingdom.
This comes after billboards were spotted across the city over the festive period warning of increasing numbers in child homelessness.
Research published this month shows the number of people in Manchester currently homeless is lower only than London and Luton.
Shelter CEO Polly Neate said: "The new year should be a time of hope, but this isn't the case for the over 14,600 homeless people in the North West who are facing a truly bleak 2023".
Over half of this number are within the city of Manchester. Latest figures show 7,450 people in the area are either living in temporary accommodation or on the streets, equivalent to one in 74 residents. The next worst hit is Salford, where approximately one in 279 are homeless.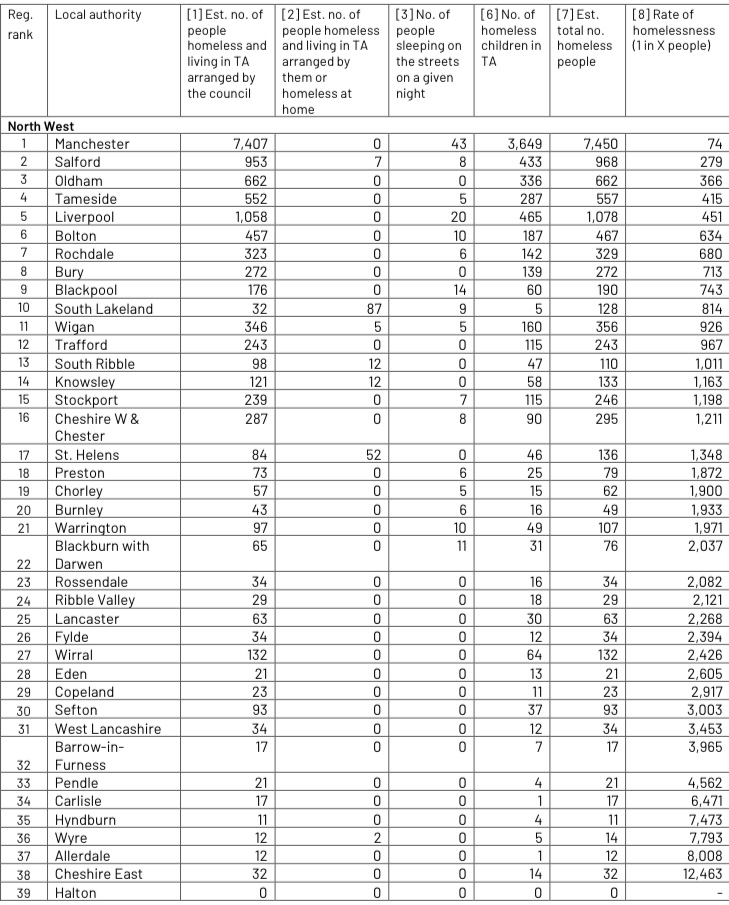 Soaring costs means thousands more are at risk also at risk of falling in to homelessness. Neate said: "With private rents and living costs continuing to soar, thousands of people are not just facing a winter of worry, they are at risk of losing the roof over their head".
Manchester city council has announced a new action plan to target the issue. A Place Called Home aims to further work towards ending rough sleeping, reduce the use of temporary accommodation, deliver "better outcomes and better lives" for the homeless, and take better preventative measures to keep families from falling in to homelessness.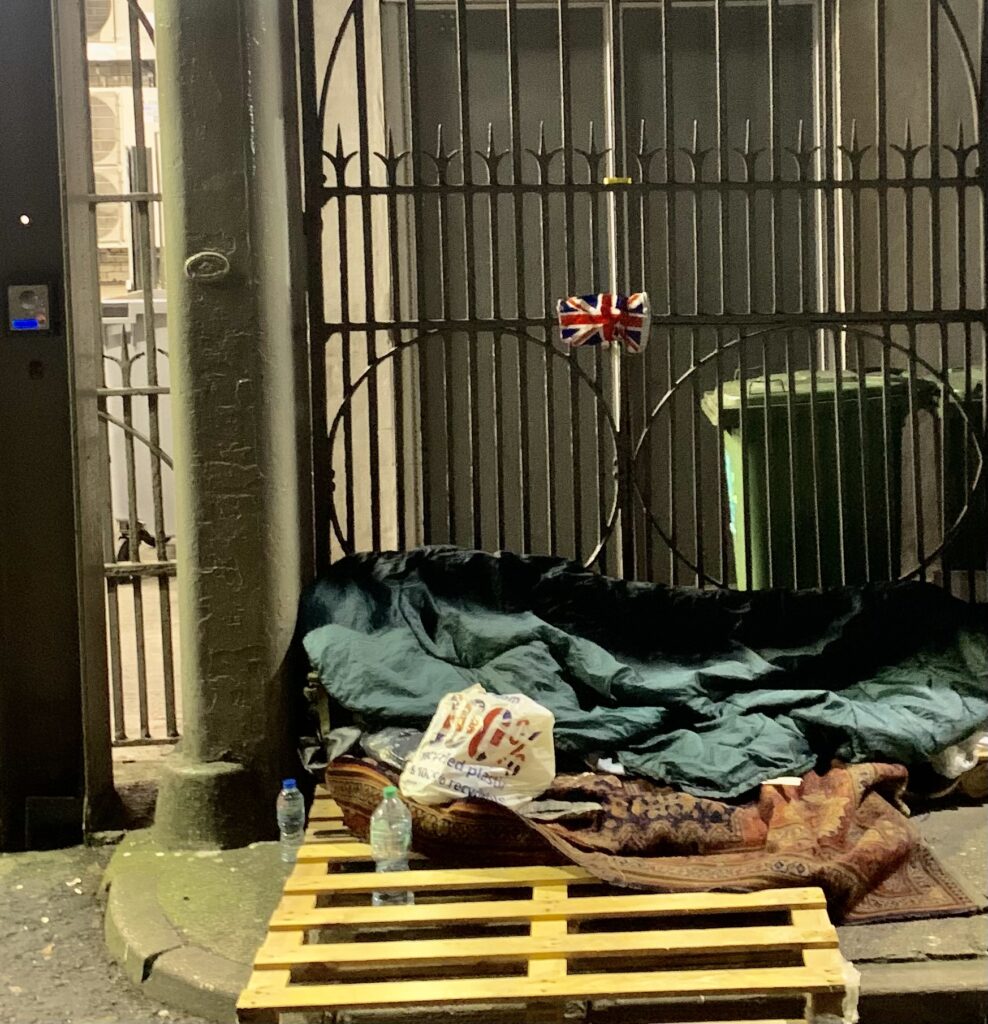 A Shelter campaign last month featured billboards across the city warning that over 3,500 children in the North West faced Christmas and the new year homeless, and that the number is likely to rise.
This Is Not a Home exposed the devastating impact of child homelessness on education, health and well-being, revealing that almost half (45%) of children in temporary accommodation are frequently overly tired, late or hungry when they arrive at school, drastically harming their performance and potential.
Mental health issues are also more prevalent amongst homeless children, with 26% of parents reporting that their children are depressed as a direct result of their living situation. Many struggle to make friends as they are ashamed of where they live, or are not allowed visitors. 6 in 10 lack the space to play in their temporary accommodation.
Shelter urges the public to donate online or in their shops in support of their frontline services and further campaigning to raise awareness. Volunteering opportunities are also displayed on their website.