Manchester charity distributed almost two thousand tonnes of surplus food destined to be thrown away in 2022
FareShare Greater Manchester volunteers redistributed 1,981 tonnes of industry surplus food last year
The charity, who partner with Manchester United footballer Marcus Rashford, save surplus food from manufacturers and retailers to give to those in need
The UK wastes 4.5 million tonnes in edible food each year as per WRAP
Featured image: FareShare
Nearly 2,000 tonnes of quality surplus from the food industry was saved from the bin by FareShare Greater Manchester last year.
The volunteer team instead redistributed the food to over 230 charities, schools and community groups over the course of 2022.
The charity is part of the wider FareShare network, the largest charity of its kind in the UK, which has 18 regional centres up and down the country. The Greater Manchester franchise was established in 2008 by sustainable waste enterprise EMERGE 3Rs.

Food waste is a big concern in Britain. WRAP (Waste and Resources Action Programme) estimates that around 4.5 million tonnes of perfectly edible food is thrown away each year. An investigation by The Independent in 2021 revealed that the top 10 supermarkets were disposing of enough food for 109 million meals. According to FareShare, the wholesale industry throws away 250,000 tonnes before it even reaches shelves.
FareShare GM save quality food from manufacturers and retailers that would instead be thrown out. Their warehouse in Openshaw receives deliveries of unsold, unneeded manufacturer surplus or damaged but otherwise perfectly edible food every day; a variety of fresh, chilled, frozen and long-life. It is then sorted and packed by a team of volunteers, before being sent out to Community Food Members (CFMs), who pay a minimal fee compared to the retail value of the food.
2022 was a successful year for FareShare Greater Manchester. The charity revealed this month in a blog post that they had successfully redistributed 1,981 tonnes of food over the course of last year to members.
One local member is St James' Church in Higher Broughton, Salford. Using the FareShare system, the church hosts a Food Pantry and Lunch Club every Wednesday, Thursday and Friday lunchtime. A week's worth of food from a communal pantry can be accessed for £2.50.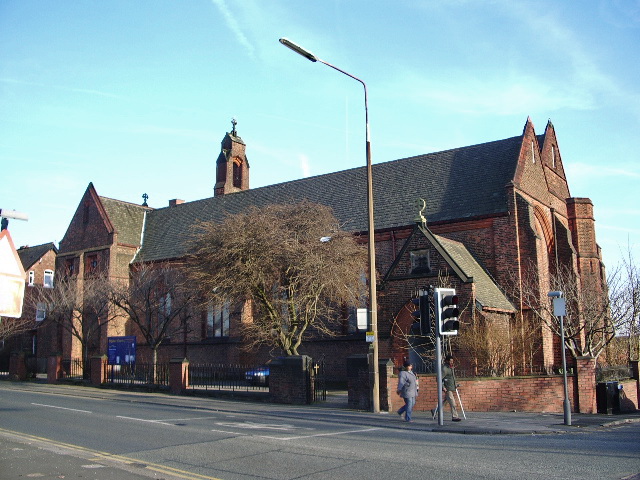 "The food pantry is an opportunity for people to buy varied food for far cheaper than in the supermarket. For your £2.50 you can usually get about £20 of food with no questions asked", says St James' Church.
FareShare GM are partnered with Manchester United and England superstar Marcus Rashford. The Wythenshawe born footballer has hit headlines in recent years for his work off the pitch to end child food poverty. The charity moved in to new headquarters this year, Melanie Maynard House, named after Rashford's mother.