'Magic Marc' hat-trick helps Futsal boys blaze a trail to Cup final
A first-half hat-trick from 'Magic Marc' Osa Efua helped Man Met Futsal overcome a skilful and determined Durham side to earn themselves a place in the Northern Conference Cup Final.
Osa Efua opened the scoring in a ding-dong first half with both sides evenly matched and dangerous on the break. Durham's Ben Crew pounced on a Ching Wei mistake to level at 2-2 and Adi Aderogba put the visitors 3-2 ahead. Towards the end of the half Osa Efua found the scoresheet twice to give Man Met a 5-4 lead at the interval
In the second half Man Met edged ahead and started to control the game. Kieran Williams skilfully turned in at the near post before Ching Wei made it 8-5 with a rocket from 20 yards and Olie Baker confidently converted a penalty to make it 9-5.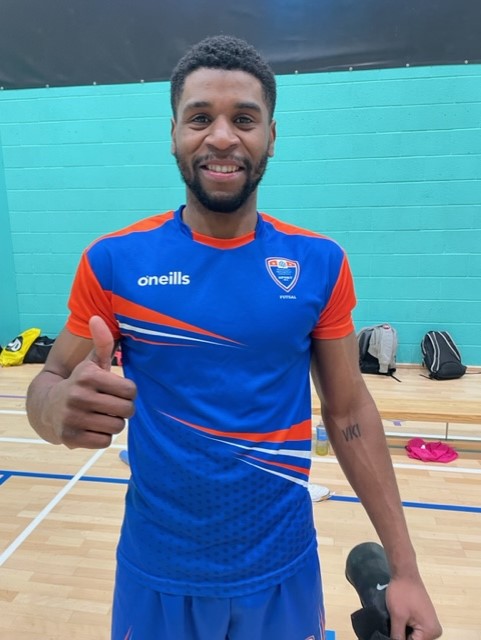 After the game – covered live on Matchday Live – third year Sports Science student Osa Efua said: "My job is to come off the bench and bring the energy. I did that today and I'm proud of our team performance.
"Yes, my hat-trick put us ahead at half time and we never lost that lead, so I'm very pleased both with my own contribution and with the team's. I'm looking forward to the final!"
Captain Scott Froggatt said Man Met pulled away by keeping the tempo higher and switching to man-marking as Durham tried to attack.
Durham's Luke Cullen said afterwards: "It's disappointing to go out when we've been unbeaten all season. I think we edged it in the first half but their movement was better in the second and they just pulled away. We didn't help ourselves by conceding two penalties though."