Mad Dogs Street Project – a helping hand for Manchester's homeless
In 2019, Manchester had the highest number of deaths for homeless people in the country
Hundreds of homeless people have been housed in hotels since the outbreak of the pandemic
The Mayor, Andy Burnham, has warned that more people could be made homeless as the pandemic hits the economy
Our reporter joined one of the charities working to support Manchester's rough sleepers.
The Mad Dogs Street Project has been working for six years to feed, clothe, and signpost as many rough sleepers as they can in the city.
They have roughly 50 volunteers in the system with varied roles. Some will prepare meals for the run whilst others go out delivering those meals on multiple runs a week, all giving up their free time to help the disadvantaged.
Mad Dogs Street Project helped me get through homelessness, so I wanted to give something back
I recently took part in one of their daily runs which takes place six days a week and consists of bringing hot meals, snacks and drinks to rough sleepers all over Manchester in areas like Hulme, Fallowfield, Chorlton and more. I was accompanied by my girlfriend and members of the organisation – Jim, who runs the project, and John.
When speaking to John about his reasons for taking part in the organisation, he said: "I'd been homeless for three weeks about five months ago as a result of a heart attack."
He understood first-hand what it was like to be a rough sleeper.
"Mad Dogs Street Project helped me get through homelessness, so I wanted to give something back." John began working for the project, helping those in the dire situations that he'd experienced only a matter of months ago.
Jim offered an insight into another individual that has had his life turned around by Mad Dogs. M, a man in his late twenties who was HIV positive and had attempted suicide, was helped by the project to change his life, find a job and "was ultimately able to land a flat after two years in the system."
Jim visited M around three months ago, saying: "he absolutely loved it!"
It was amazing to see how much volunteers like Jim got out of the job. This story put such a big smile on his face. Jim, John and others form a close bond with the rough sleepers as they are literally saving lives together.
This trip provided me with an insight into the current homeless situation in the city up close. In the time that he'd been doing the job, Jim said that Manchester's homeless positon was "at its worst two years ago. Since then however, he said it had improved.
However, Andy Burnham and local charities have warned there could be a surge in the number of rough sleepers in the city as jobs are lost due to the lockdown and likely recession.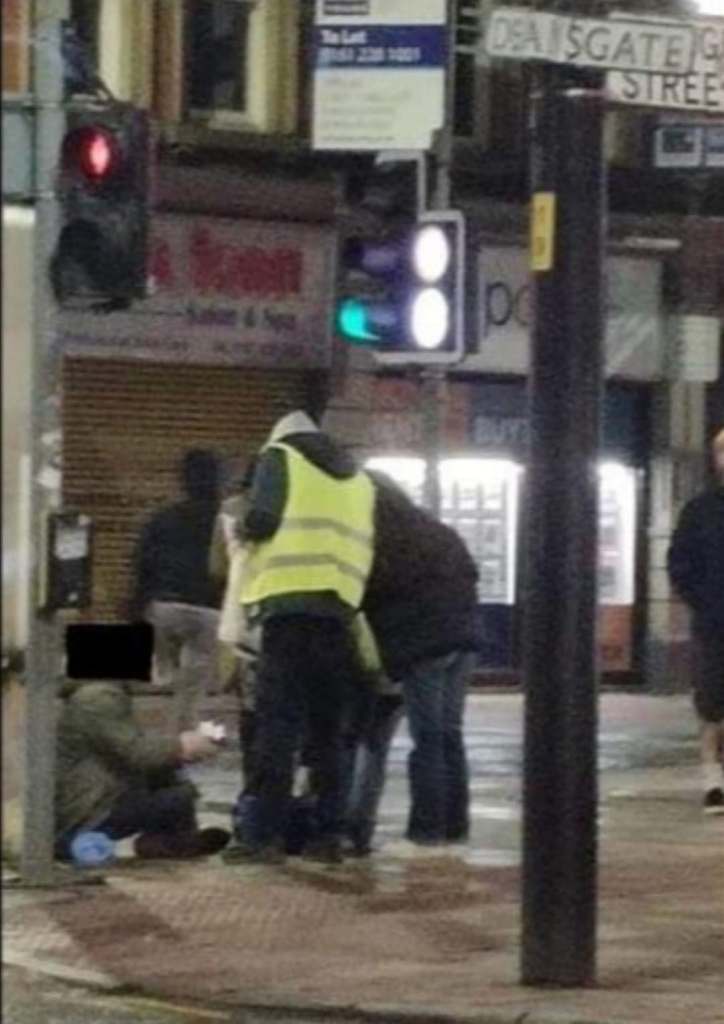 Mad Dogs often receive all sorts of donations every week, even getting over a thousand pairs of socks in their 'Stoptober Appeal' in 2019.
One of their more surprising donations was from ex-Coronation Street star Julie Hesmondhalgh, who played the role of Hayley Cropper in the soap drama. She drove to the organisation herself to drop off a load of female underwear – something that I learned was in high demand.
Rough sleeper, M, provided me with greater understanding on the effect that Mad Dogs' work has on the people they help. He couldn't tell me enough about how the project had "changed his life" and "seriously improved his living standards." However, it isn't just rough sleepers that Mad Dogs provide for. They also deliver to hostels where there are lots of vulnerable families staying who need food to survive as well as the shelter they have been provided with.
Mad Dogs Street Project are one of many organisations across Greater Manchester making the difference to the city's homeless community. More information on how to donate or volunteer can be found on their Facebook page.