Lacrosse tribute to tragic Honor ahead of 19-2 Durham drubbing at freezing Platt Lane
Watch the full game here: https://www.youtube.com/watch?v=0UC8-61vHn0
Man Met's women's lacrosse team and opponents University of Durham observed a minute's tribute before Wednesday's game in honour of a student player who tragically took her own life.
Honor Edwards played for the University of Nottingham, and both teams wore red ribbons in her memory, as the referee whistled for a 30 second silence followed by 30 seconds of applause. Tributes to Honor, who was 20, took place at each university game played.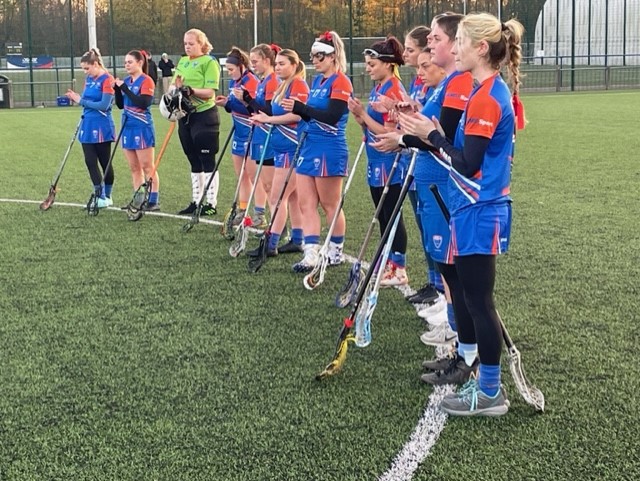 With temperatures down to 2 degrees at the start and the sun setting because of a delayed kick-off, Durham ripped into the blue and orange women, racking up a 6-0 lead in the first quarter.
Shown as the live game on Matchday Live after the showcase rugby game versus Doncaster Knights was cancelled, Durham showed their class from the whistle, driving straight towards the MMU goal and firing shots in almost at will. They led 11-1 at half-time, with Bo Williams scoring five for Durham and Kat Wadge-Berrospi registering for the home side.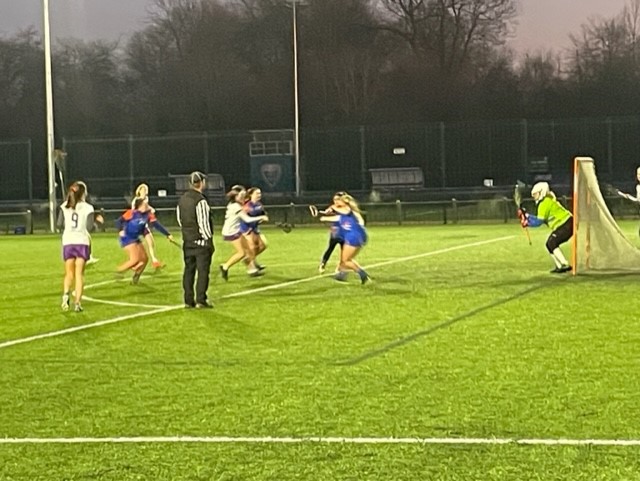 The second half continued in the same vein, with Susie Brooks came off the bench to notch a five minute hat-trick for the visitors as the score reached 17-1 with Bo Williams adding her sixth.
In the final quarter MMU fought back and reduced the deficit through Millie Johnson, but there was still more to come from Williams adding her seventh and Katie Hughes scoring her second of the game.
With temperatures dropping towards zero degrees at the final whistle, this was a sobering and very chilly afternoon for Man Met.