Labour score open goals as scandals swirl Sunak – PMQs Unpacked
On a day where over 500,000 workers up and down the UK hit the picket lines, Prime Minister Rishi Sunak and Labour Leader Keir Starmer met across the dispatch box for another blockbuster edition of Prime Ministers Questions.
Kirsty Blackman MP kicked things off with a question to the PM over the integrity of his government across British colonies, with Sir Robert Neill questioned funding of the Arts Council and how to reform the funding options.
'When the prime minister briefly emerged from hibernation at the weekend' was the opening attack line from Keir Starmer over the Zahawi affair, as he continued to press on why he was appointed when the tax issues and HMRC investigations were ongoing previous to the time where the PM formed his cabinet.
Sunak defended the appointments process, and the need to follow the independent advisers report. Starmer then presses the PM on the appointment of Dominic Raab as bullying rumours persist.
The PM then rebutted with allegations of labour MPs describing being in the labour party as 'an abusive relationship' – the PM then questioned how the labour leader could sit next to Corbyn if he had fostered a divisive and hateful party. It is the second time in two weeks that the member for Islington North was on the lips of the PM.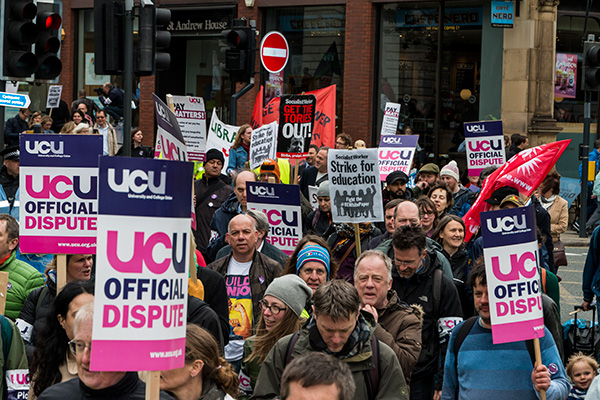 Starmer begins to question the financial affairs of former PM Boris Johnson and his £800,000 loan from BBC Chair Richard sharp. Starmer is then accused of watering down the workers safety bill and accuses him of siding with the bankrolled unions and strikers.
The taxpayer funded inquiry of Boris Johnson was next to be thrown at the PM, as Starmer asks the PM to reverse the decision and fund it in a different way. The PM again came back with the now all too familiar angle that Labour don't know what their policies are, and while Labour only offers political jabbering, the Government will continue to 'deliver for Britain'.
Stephen Flynn of the SNP was up next as he questioned what tangible benefits there have been since Brexit, and he asks if the PM blames the Scots that want to jump aboard the independence lifeboat – the PM rebuttals saying that the cost of living is to do with the war in Ukraine, and it has nothing to do with Brexit.
Rishi Sunak was then turned to the NHS issues, and how trusts need to be transparent in their feelings and failings. The PM concedes that more must be done to address these failings and how transparency is paramount to find answers.
It was overall a PMQs that didn't go down quite as well as intended for Sunak, he dealt a large number of attack lines, the issues that continue to swirl and surround the Prime Minister, it continues to provide ammunition for the Opposition, and issues for Conservatives up and down the country.