Jack and Freddie open our basketball commentary for Matchday Live – with a win!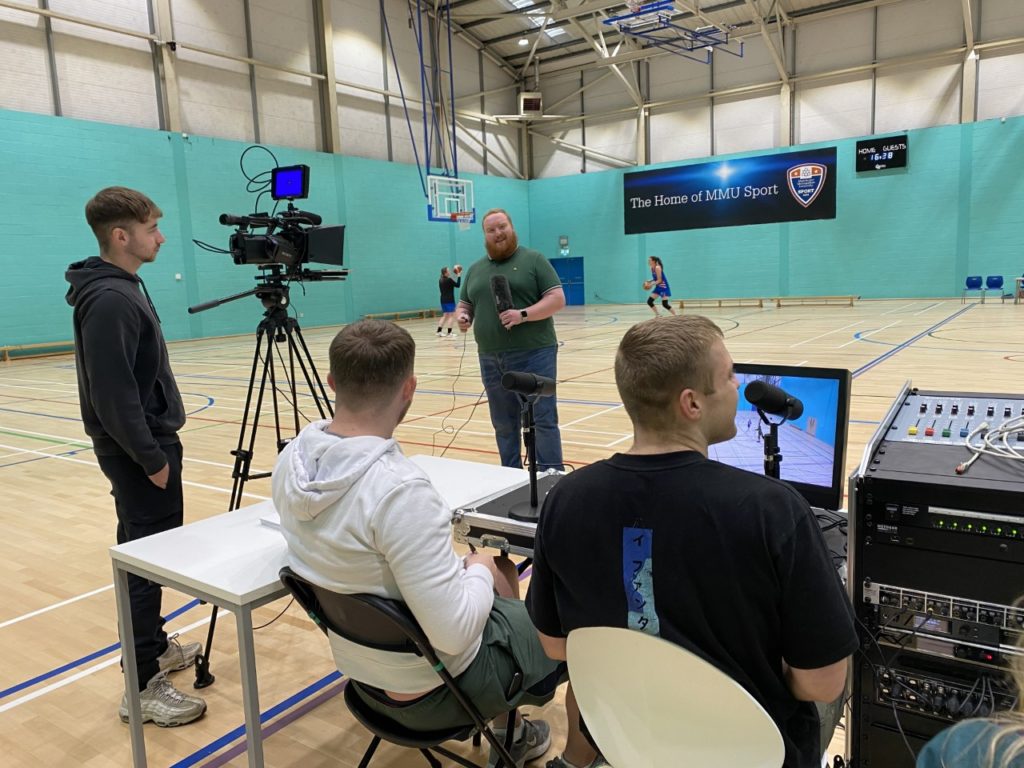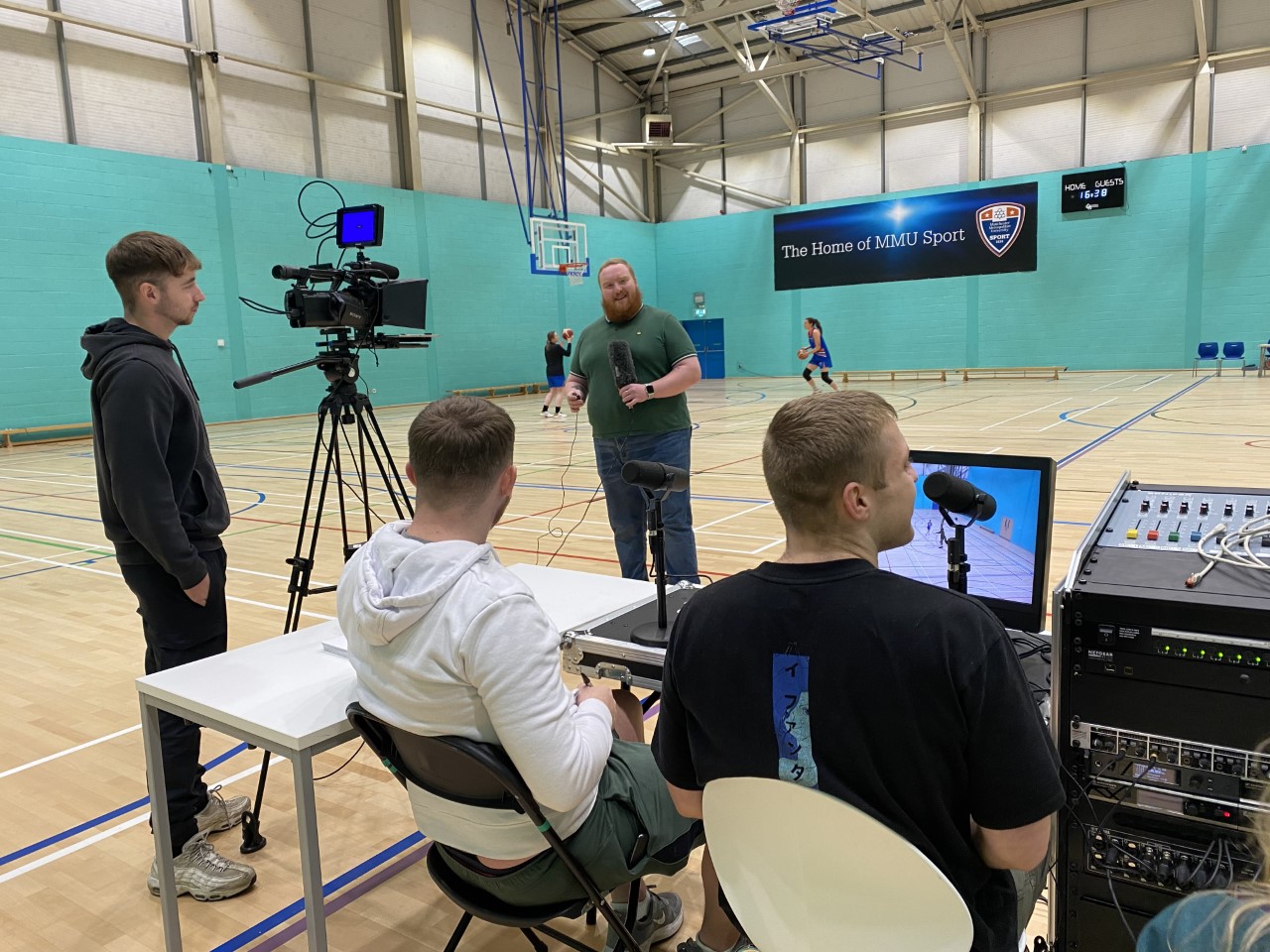 by Freddie Johnson and Jack Merry
The opening broadcast of Matchday Live basketball featured two Sports Journalism students who picked up the microphone for the first time to commentate on MMU Women's 66-40 win over Leeds.
Freddie Johnson and Jack Merry struck up an immediate on-air chemistry to cover the four quarters of the game in its entirety – no mean effort!

With no prior experience covering basketball, the two dived diligently into their homework on teams and tactics but settled into their role quickly. As Journalism students at MMU both wanted to broaden their knowledge of the sport and take advantage of the brilliant opportunities that Matchday Live is offering to our students.

Jack said: "MMU Women performed with style, easily brushing aside Leeds Ladies and building up an unassailable lead. The first commentary experience was great, we settled in quickly, and had great rapport."

Freddie commented: "The game was amazing. Some of the girls are really talented, it was exhilarating, but for me I really enjoyed the experience of commentating. It felt like I was part of the game and I had a lot of fun.
"It's something I'd definitely like to do again, and I'd recommend anyone wanting experience of live broadcasting to come along – you might like it"
The game was fast and furious, but in reality the action was dominated by MMU. The two stars of MMU Samantha Keltos and Holly Bryan ran the game and were too much for the Leeds side.
Keltos kept finding space even after Leeds tripled up on her and kept on finishing. The game was run by guard Holly Bryan who was creating everything for MMU. However, there were some stand out performances from Leeds in number nine Newton and number five Clarke.
Freddie said: "The standard of play was really good and for me, doing the commentary with Jack has been one of the highlights of my time at MMU."
Jack agreed. "I went into it knowing nothing and I learned a lot about the game and the live experience was exciting.. I'll be back."