'It's Coming Home': Iconic Lowry painting returns to public gallery after record-breaking sale
'Going to the Match' attracts tourists from far and wide
Painting returns to public gallery after £7.8m sale
Julia Fawcett: "We passionately believed the painting needed to remain on public view."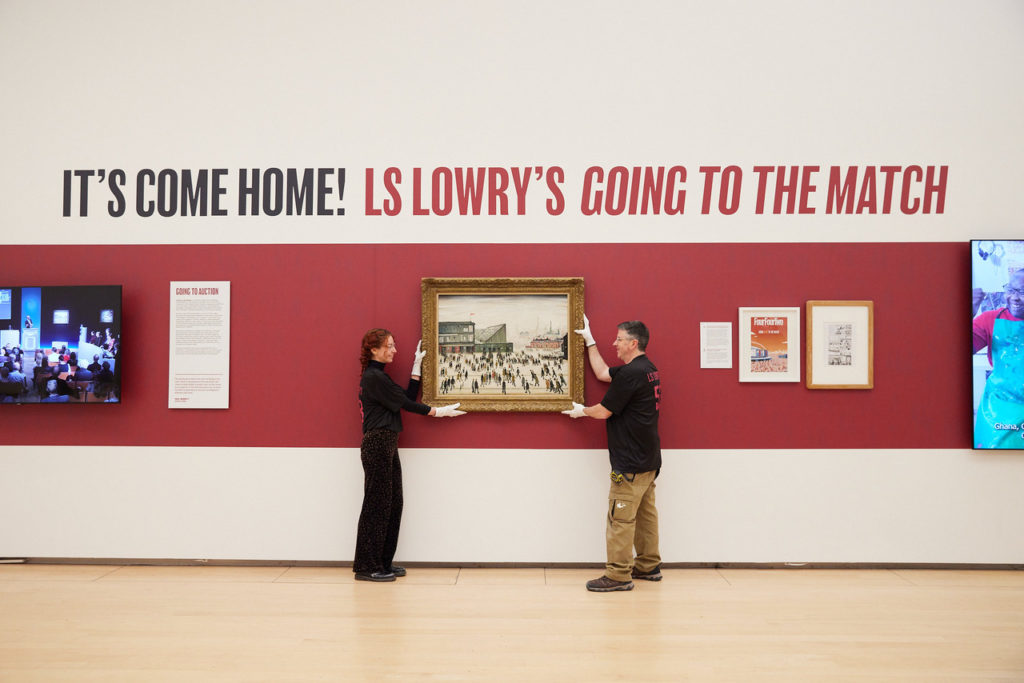 Mesmerised Mancunians traveled in their droves to see L.S Lowry's 'Going to the Match' as the painting is rehung in The Lowry Art Gallery.
The iconic painting has gone back on public display after being purchased for a whopping £7.8 million at Christies in October.
The Lowry was able to purchase the painting to add to The Lowry Collection due to a donation made by the The Law Family Charitable Foundation.
The painting was originally on public display in the Lowry gallery, on loan from the Professional Footballers' Association, but now it returns to after running the risk of falling into a private collection.
Julia Fawcett, Lowry chief executive said: "We passionately believed Going to the Match needed to remain on public view. It's safe return to our Galleries, thanks to the wonderfully generous gift from The Law Family Charitable Foundation, is a huge moment for Salford, and we are so happy to bring it home. We know visitors will be coming in large numbers in the coming months to view this iconic and much-loved work of art, and we can't wait to welcome them."
The Lowry is situated along the quays in Media City and is a popular tourist attraction due to its gallery and theatre.
The galleries, which has been named The Andrew and Zoe Law galleries after the couples £1 million donation, host a collection of other paintings by L.S Lowry.
The Salfordian natives' collection is on display for the public with some notable pieces such as 'The Lake' and 'The Mill'.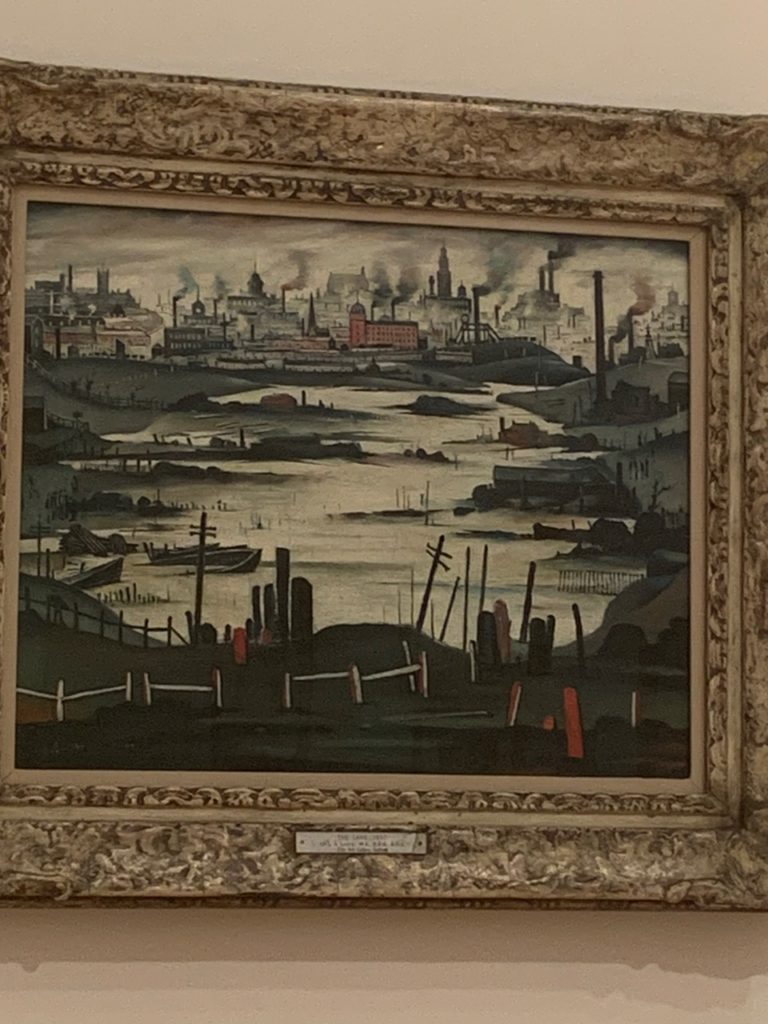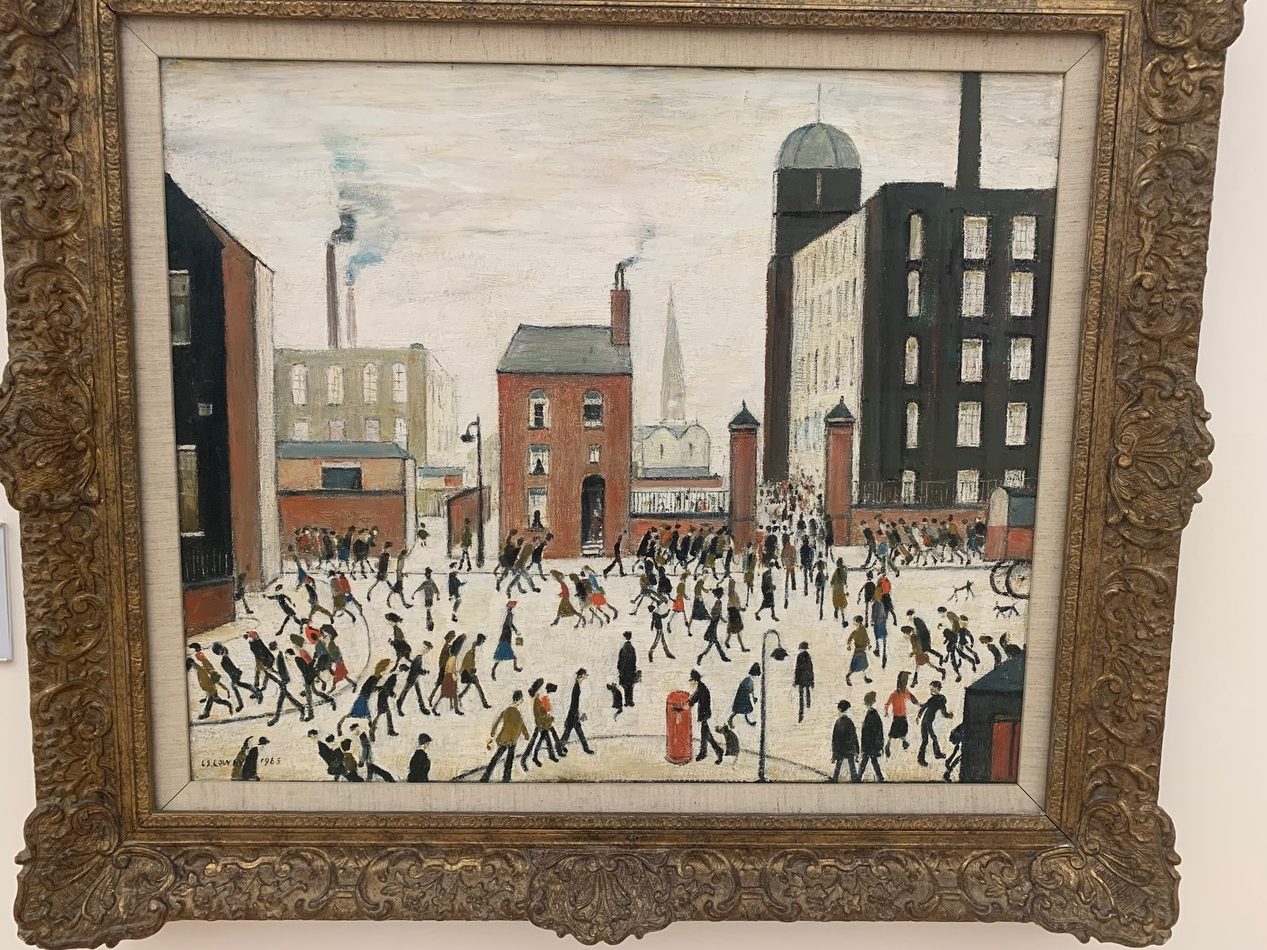 The gallery saw a influx of people attending as onlookers wanted to relish the chance to see the famous painting back on the walls of its historic home.
Niamh Doran, who was visiting the Lowry, said: "This is a great moment for not just Salford but all the North-West. Lowry is a symbol of northern industrial spirit, and his work is a dedication to the people of that time."
This opinion was echoed by Paul Dennett, City of Salford Mayor:
"This painting was created in the north and belongs in the north."
"It is so important to have this iconic piece of art on view to the public for generations to come and I am delighted to welcome it back."