As inflation rises, period poverty grows in Manchester
Prices of period products have gone up in UK stores
Period poverty charity, Every Month Campaign queries why the UK has not made these products essential
Period products are now free in Scotland
According to statistics, own-brand period products have risen by 57% in the UK.
Period poverty charities urge the government to view sanitary products as essential, rather than a luxury.
Every Month Campaign, a charity that works to tackle period poverty in Greater Manchester spoke with NQ on the matter.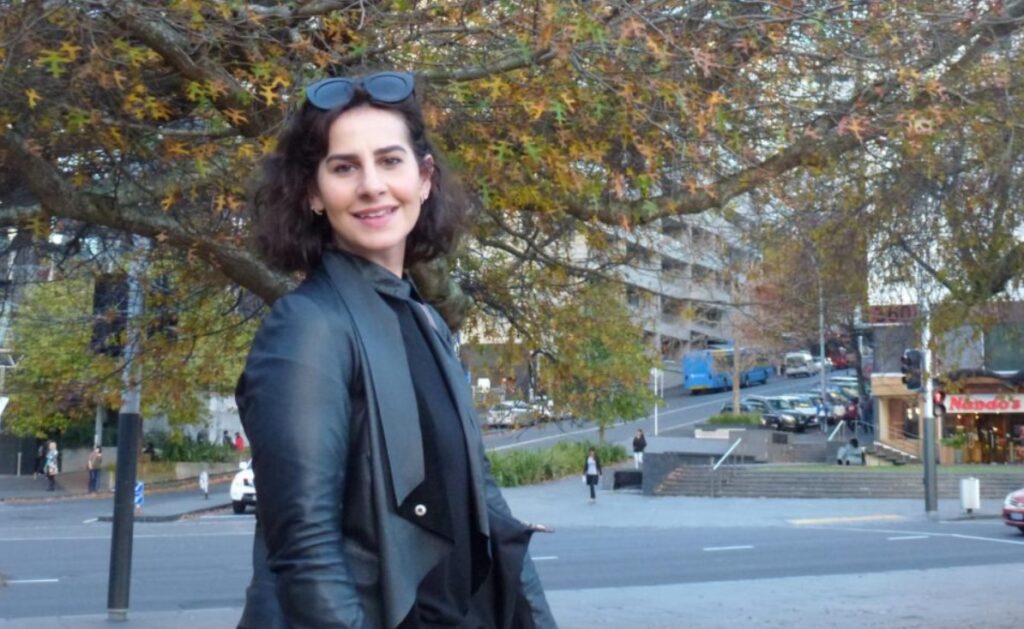 Scotland has become the first country to make period products free, a whopping £3.4 million fund has been commissioned for students to access products free of charge for 2022-2023.
The UK removed VAT tax on sanitary products in 2021, however studies have highlighted this has made little impact on period poverty.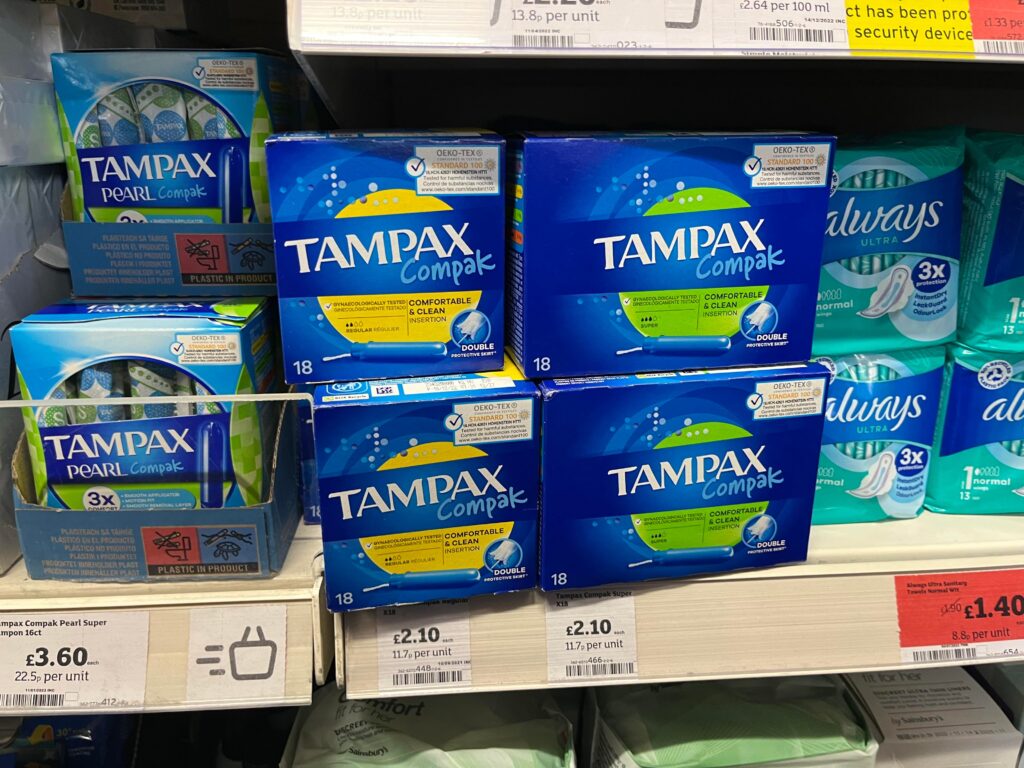 The UK government have also issued grants to tackle student truancy due to the rise in period poverty.
The grants allow for students under 19 to access free menstrual products at schools and colleges across the UK.
Although, as inflation continues to rise, period products in stores have risen by 10%. And those ineligible for the grant will struggle to afford sanitary products.
Every Month Campaign therefore organise send packages to those struggling in period poverty.
The donations are sent in a brown parcel bag for anyone with a period.
Aziz told NQ: "the pack includes an applicator tampon or a non-applicator tampon, pads and a chocolate bar."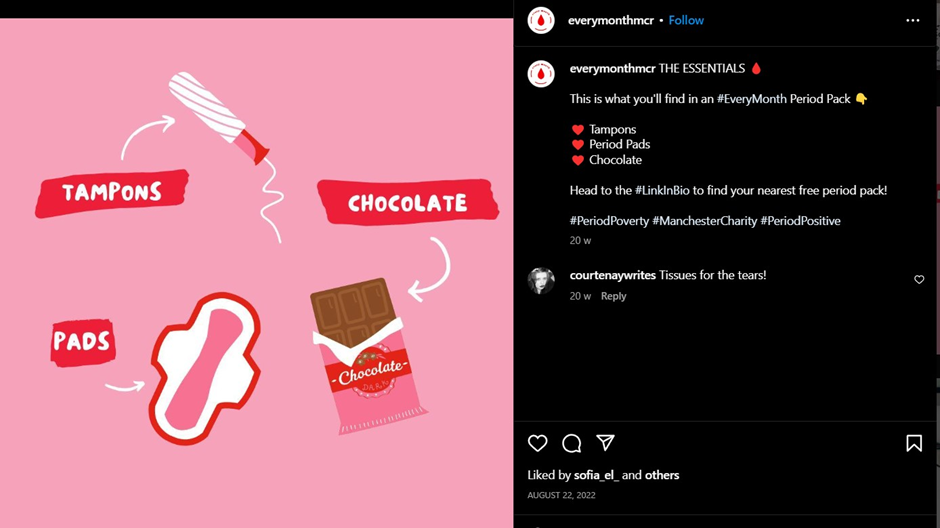 Aziz continued: "If you're in the situation where you can't access sanitary products you feel embarrassed and ashamed."
"And using non-sanitary products is not always safe or clean."
The charity therefore advocate to make menstrual products free and spread awareness of the harmful effects of period poverty.
Aziz stated: "awareness of period poverty is important, like going to schools and writing to MPs and then ultimately, we wouldn't have to exist."
The charity started in 2015 as a small collective of women that wanted to help others in deprived communities.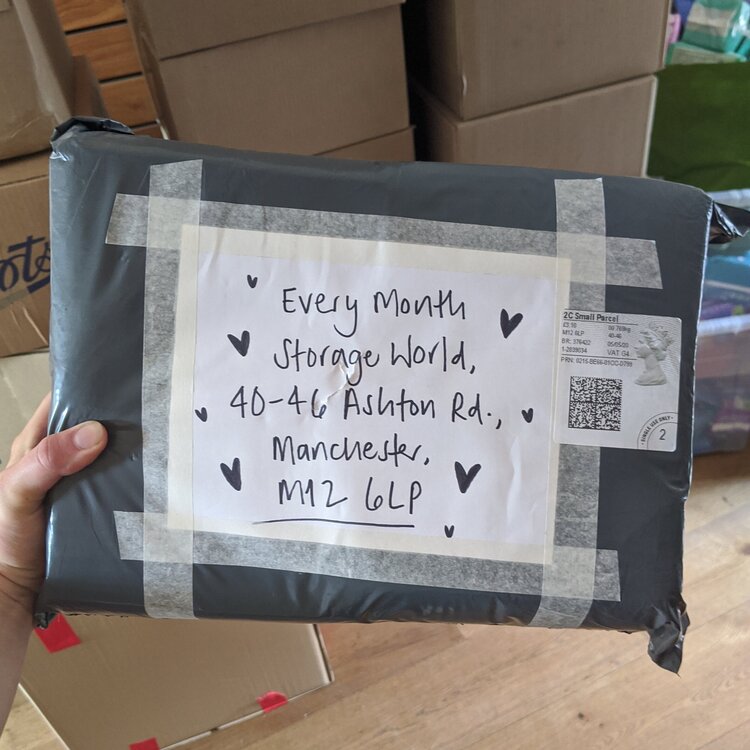 All trustees have full-time work and products are sourced from donate and fundraise.
Over the years, the charity has grown largely and now have partnerships with other well known period poverty campaigns such as HeyGirls, hoping to continue awareness on period poverty.
Importantly, supermarkets across the UK such as Lidl and Morrisons have offered ways to help those in period poverty.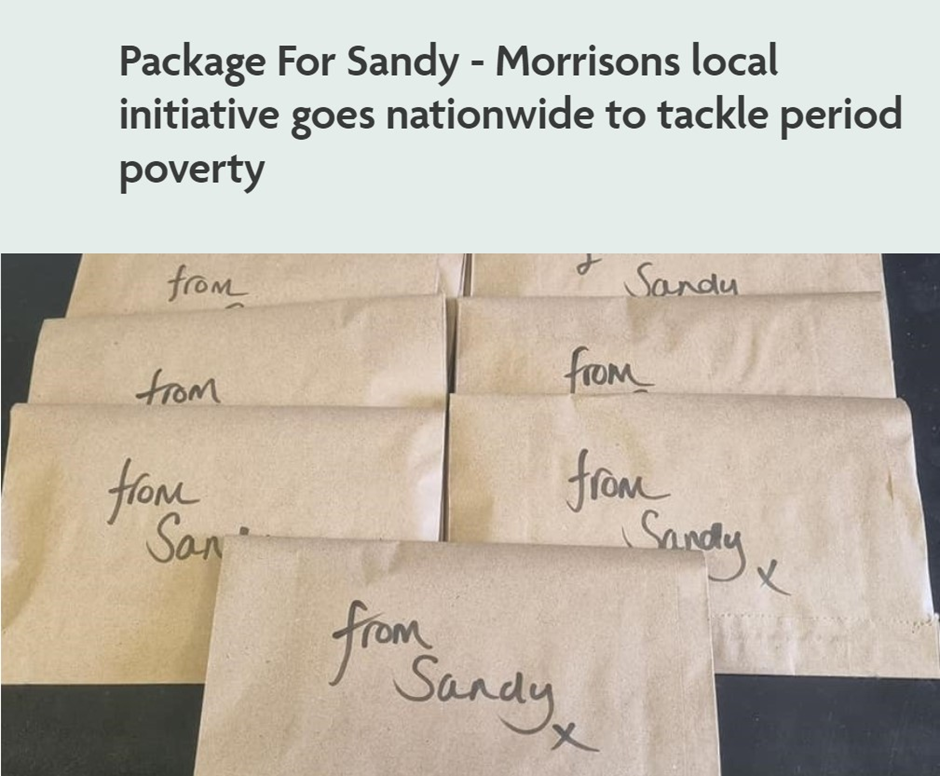 Morrisons has recently outlined that customers must ask for Sandy in order to receive a free menstrual product parcel available for anyone unable to afford period products at the moment.
Whilst other supermarkets such as Tesco, have been criticised. According to the Grocery Gazette, some menstrual items in Tesco have doubled in price, contrary to Tesco's reputation for selling the cheapest period products in the UK.
---