Impressive win in the rain for lacrosse men against Loughboro
In conditions of sometimes torrential rain, MMU Lacrosse ran out impressive 10-6 winners against a strong and confident Loughborough side.
Shown live on Matchday Live with commentary from Ed Tucker and former player and Northern Quota social media editor Ciara Reynolds, the Blue and Orange started well, clicking smoothly through the gears despite the rain.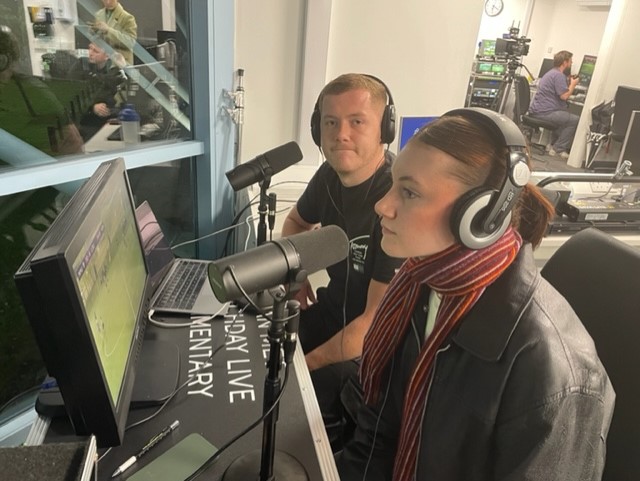 Passing by both sides was slick – perhaps unsurprising with two Loughborough players training with the Dutch national side, goalkeeper Luke Woollard and midfielder Hayden Creites – but eventually MMU got their noses in front and from the second minute onwards never relinquished the lead.
Jacob Brindle scored an impressive goal from behind his back and midfielder Will Hirst was dominant throughout. The score narrowed to 8-4 at half-time but then MMU resumed their grip, scoring two early goals in the third quarter to see out the win.
Talking about his party piece goal, Brindle said: "It's one of those tricks that you try in practice and you never really expect them to come off. Amazingly it did! I didn't even realise I'd scored it until I heard it hit the back of the net."
Loughborough coach Matt Nadin said: "It was a tough loss. We really hustled out there today. A couple of quick goals in the second quarter put us on the back foot, but given the relative lack of experience of the team, I'm very happy."
Goalkeeper Luke Woollard said: "We're disappointed but everyone put in a really good shift. We'll definitely be ready for you guys when you come to our place."
Watch the Matchday Live coverage with commentary and stats at: https://www.youtube.com/watch?v=jUIw39ay2AE