'He was a legend' – Manchester United fans remember Sir Bobby Charlton
United legend passed away on Saturday, age 86
He made 758 appearances for the club, scoring 249 goals
Charlton also won the 1966 World Cup with England
Manchester United fans came together to honour the life of Sir Bobby Charlton at the first home game since his passing.
The legendary player, who passed away in the early hours of Saturday morning, was revered throughout the footballing world for his skill, class and scoring ability, and was considered one of the finest players of his generation.
For more than 40 years he held the records as the top scorer for both England and Manchester United.
He was a World Cup winner, earning his nation's sole international honour alongside the likes of Bobby Moore, Geoff Hurst and his late brother Jack Charlton, and was the last living survivor of the 1958 Munich plane crash.
Charlton was one of only four Englishmen to win the Ballon D'or, football's highest individual prize.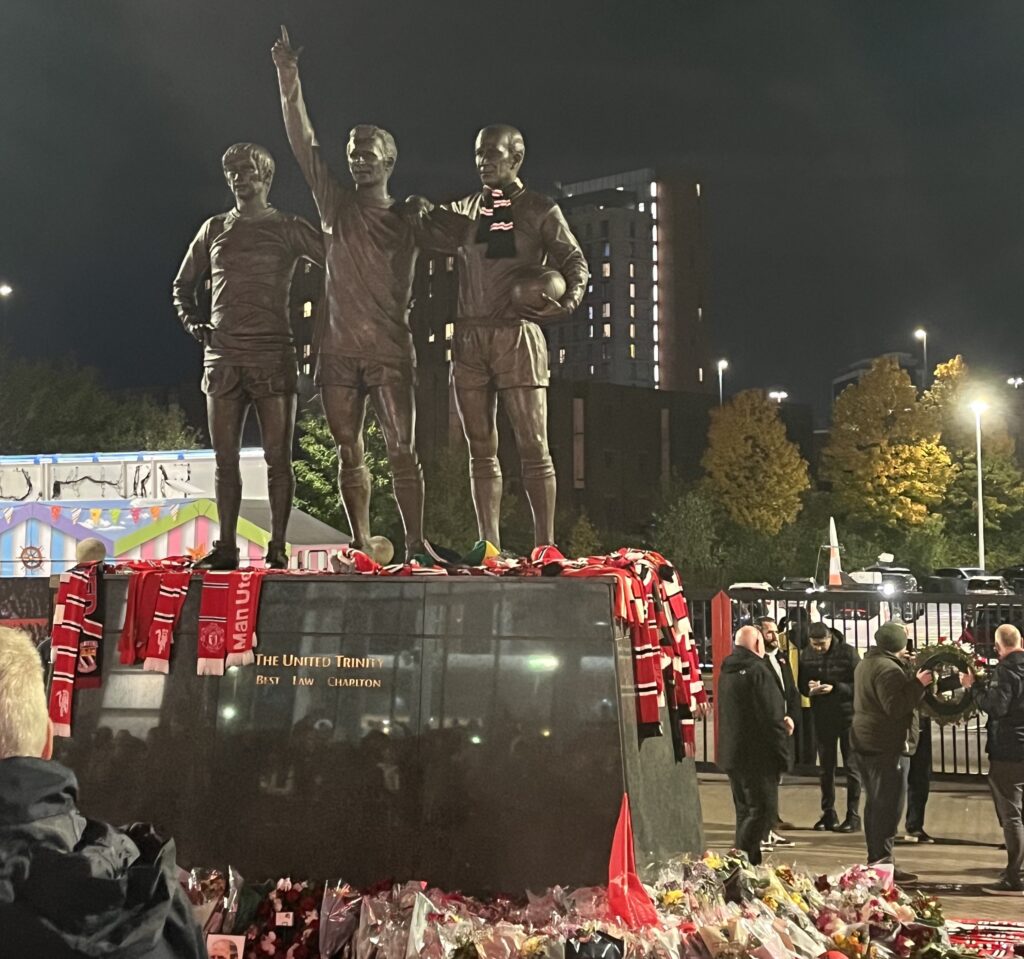 Throughout his 17 year career in Manchester, Charlton helped his side win three First Division championships and scored two goals in the final of the 1968 European Cup, cementing United's place in history as the first English side to win it. 
Outside of Old Trafford, the place where Charlton made so many memories, tributes were paid to the man some call the embodiment of the club.
Commemorative scarves and t-shirts were sold by buskers, and the stadiums exterior was adorned with banners baring the legend.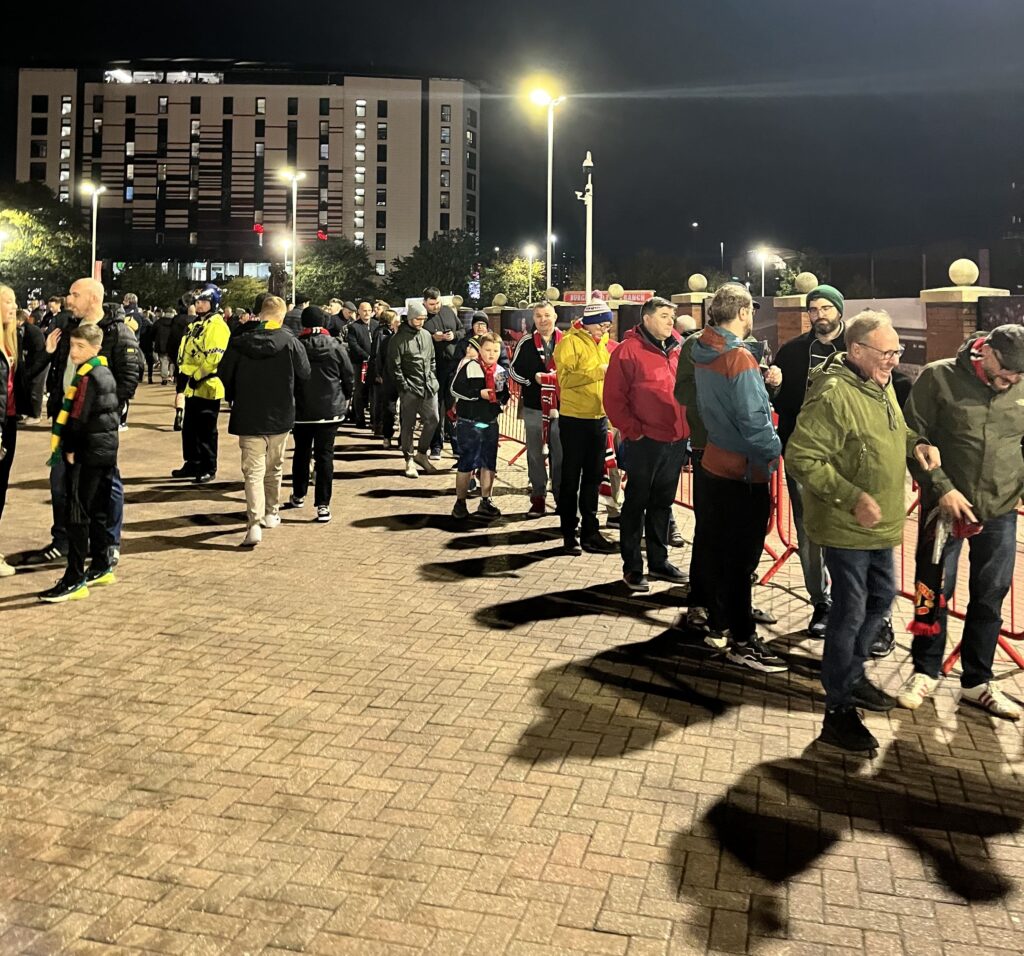 Fans circled round the statue of Charlton, Denis Law and George Best, known as the 'United Trinty', with many forming a line to lay flowers and scarves at the feet of the late legend.
One fan, Phil, said United had lost a legend: "He was a fabulous footballer. We saw him play lots of times, when he played with Georgie Best and Denis Law."
He also felt that Charlton was one of the last of his kind and that with him gone "we're running out of his type".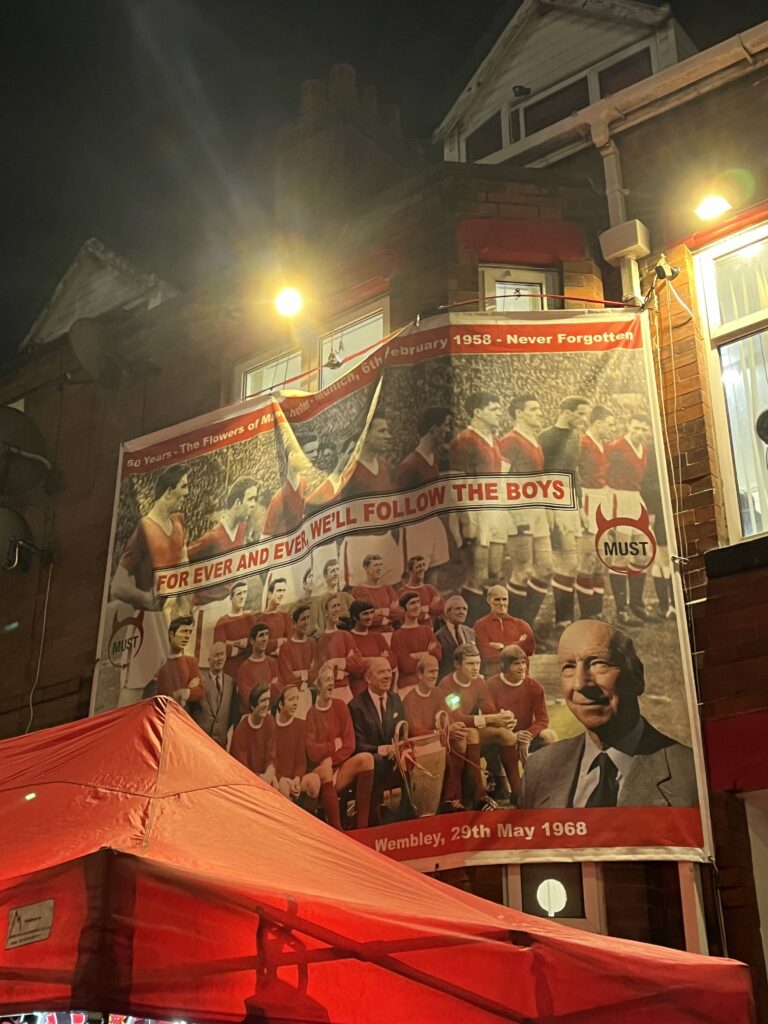 The game against FC Copenhagen was preceded y a minute's silence. United ended up beating the Danish side 1-0, with a goal from Harry Maguire and a last minute penalty saved by Andre Onana.
Following the game Maguire claimed that the victory was for Charlton, saying "we were meant to win the game, a magnificent save and a win dedicated to Sir Bobby and his family".