GMP seize Bentley car and other goods in suspected money laundering case
Greater Manchester Police (GMP) have seized goods and arrested two men in connection with suspected money laundering
After an investigation in the Cheetham Hill and Prestwich areas, officers detained two men aged 48 and 50 on Tuesday
According to the GMP press office, the men remain in custody for further questioning
Greater Manchester Police (GMP) have seized goods and arrested two men in connection with suspected money laundering.
After an investigation in the Cheetham Hill and Prestwich areas, officers detained two men aged 48 and 50 on Tuesday (16 May).
Police were able to secure warrants to search three properties and one commercial premises in these areas.
GMP's money laundering team found a large amount of money, jewellery, and other high value items. The team is part of the Economic Crime Unit and also seized a Bentley car, suspected counterfeit vapes and nitrous oxide canisters (known as 'laughing gas').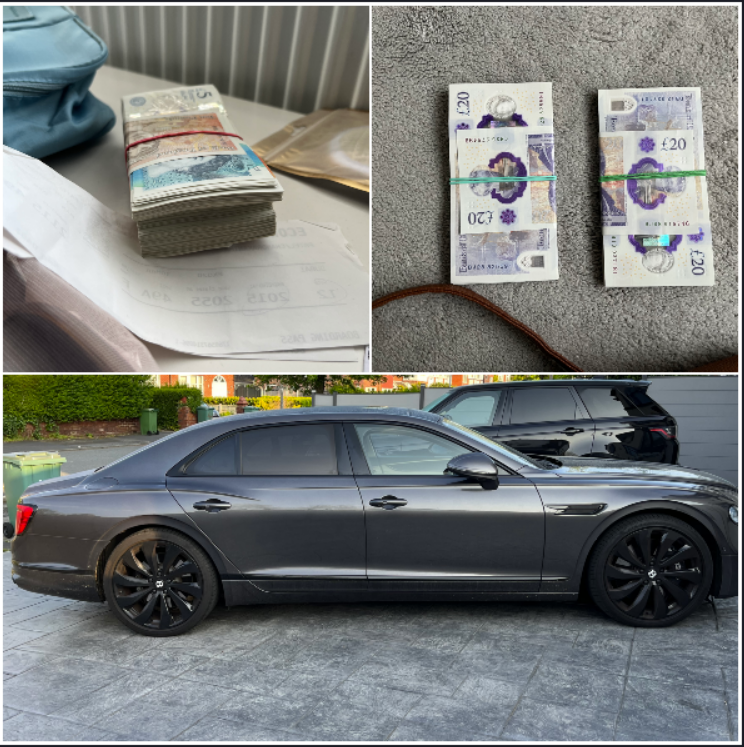 Detective Inspector James Coles, from GMP's Economic Crime Unit, said:
"Operations like this are always complex, but we have a commitment to working with partner agencies and utilising all powers available to us to seize the assets of suspects. We hope the arrests today sends a message to anyone engaged in this activity to expect a robust response from us."
According to the GMP press office, the men remain in custody for further questioning. At the time of writing, no charges have been made against the men.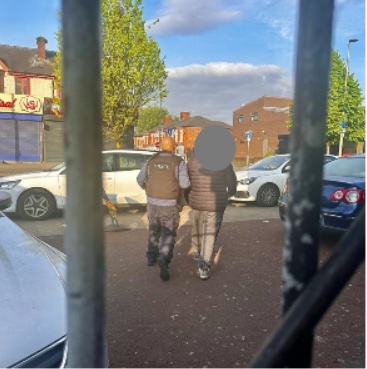 GMP confirmed that they cannot estimate how much money was confiscated. However, they will release accurate figures once experts count the money.
Where does the confiscated money go?
GMP's Economic Crime Unit confiscated and forfeited over £15 million in criminal finances from April 2022 to April 2023.
Nevertheless it remains unclear how much of the funds will go back into the communities in Cheetham Hill and Prestwich.
However, GMP said redistribution of the funds is part of a national programme called ARIS, which stands for the Asset Recovery Incentivisation Scheme.
Non-profit organisations (NPOs) can apply for up to £20,000 in funding to prevent, reduce and fight crime, keep people safe and care for victims.
Recipients of funding include the following:
– Oldham Mountain Rescue Team
– Breaking Barriers, Bolton
– Get Away and Get Safe
– Deaf Ex-Offenders Network
The map below gives examples of ARIS distribution.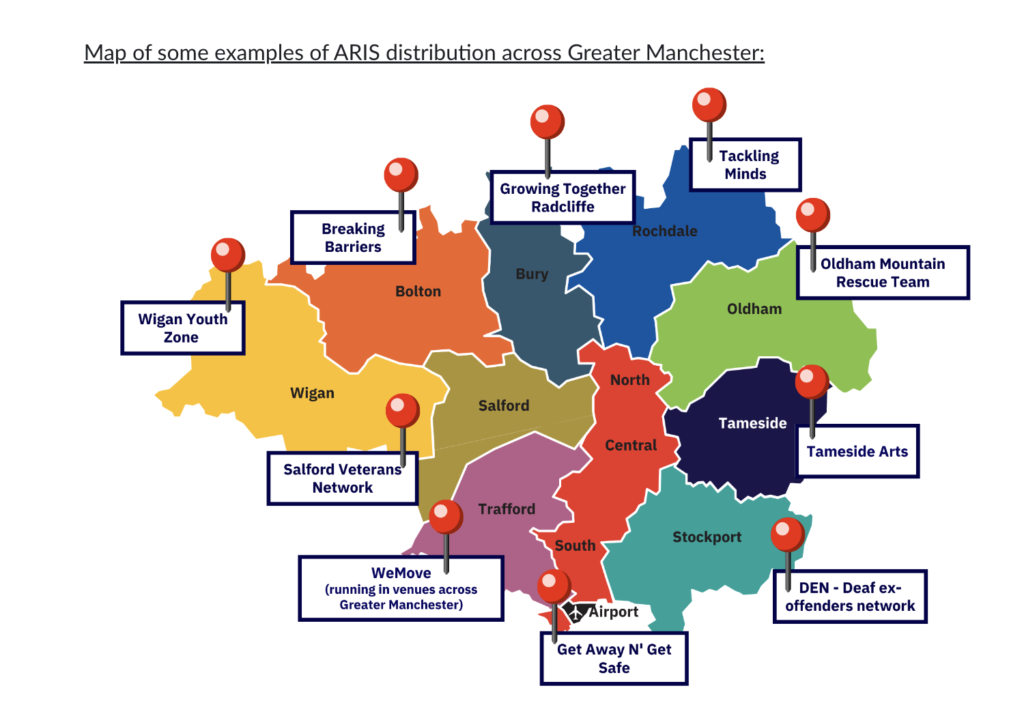 Additionally, a portion of the seized assets will go back into the GMP force for police initiatives, more asset recovery work and community-based projects.
PD Rodney hunts for hidden cash
Police Dog Rodney and his handler checked the premises after the officers had done an initial search of the properties. PD Rodney is trained to find hidden money that officers may have missed. On this occasion, PD Rodney was unable to find anything because of the officers' thorough checks of the premises.
In September Rodney and his handler were given the honour of going to London to work at the Queen's funeral.