Fire Brigades Union demands 'Fair Pay or Fire Strike'
New data reveals chief fire officers paid six figure salaries while frontline firefighters rely on food banks
Fire Brigades Union strike consultative ballot closes Monday 30 January
Restrictive anti-union laws mean the ballot will only take place through the post despite postal strikes
Fire service union bosses in Manchester say their members are being forced to rely on food banks and in some cases take on extra jobs as the threat of industrial action looms.
Freedom of Information requests have shown severe pay inequalities within the Fire and Rescue Service. Notably GMFRS's Chief Fire Officer being paid £172,205.15 in 2022 while a frontline firefighter was paid £32,244.
This pay disparity was emphasised in November last year when firefighters were offered a 5% pay increase, which they have since rejected.
This move is leaving firefighters and control staff no choice but to take on additional jobs and use food banks to provide for their families.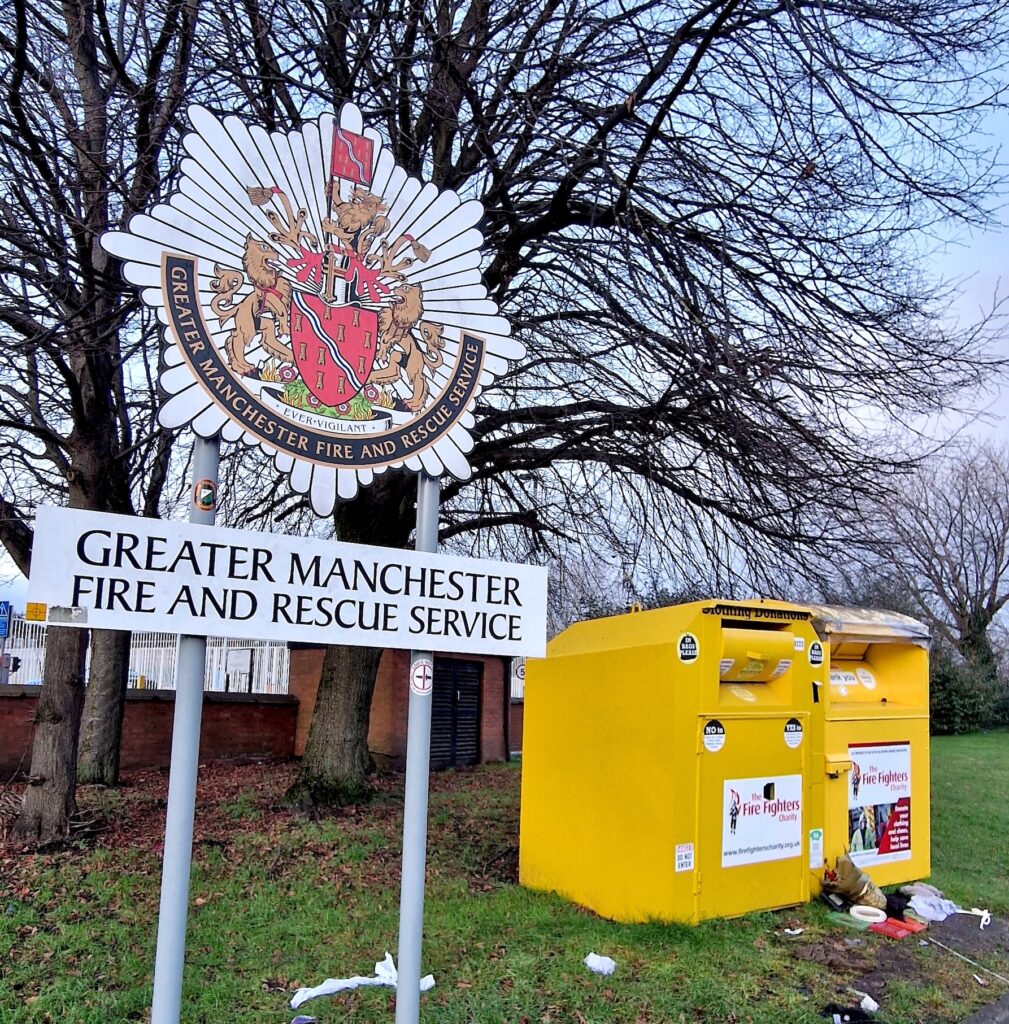 The Fire Fighters Charity is taking matters into its own hands to help all serving and retired members to live happier and healthier lives. They offer support, advice, fundraise for those in need and they have also set up recycling banks.
Fire Brigades Union ballot
There are just three weeks left until the Fire Brigades Union (FBU) strike ballot draws to a close. After this, industrial action will be announced depending on the results of the ballot. Many are wondering what will happen next.
Matt Wrack, Fire Brigades Union general secretary, has said that strike action will always be a last resort.
When asked what the FBU are doing, Wrack stated: "We are doing everything we can to secure a decent offer [of pay]. We have held talks with and written letters to many different parties. But no such pay offer has been forthcoming.
"We look forward to receiving a pay offer from them that addresses the cost of living crisis firefighters and control staff are living through. We have been mandated by our members to fight for pay that they can live on and will do that."
If a national strike were to happen, it would be the first strike in the Fire and Rescue service since pension action between 2013 – 2015 and the first on pay since 2002 – 2003.
The government has made its thoughts on strikes clear.
PM Rishi Sunak has called strikers a threat to hardworking families. Meanwhile Conservative MP Brendan Clarke-Smith has received criticism for suggesting that firefighters need to learn how to 'budget and prioritise'.
Restrictive anti-union laws
According to the Fire Brigades Union, managers have told their employees that pay could be affected if they take industrial action.
Further to this, restrictive anti-union laws have meant that the ballot is postal-only. FBU urges firefighters and control staff to get their ballots in as soon as possible and #VoteYes to #FairPayorFireStrike.
During the first lockdown, firefighters and control staff were integral in supporting emergency services and stop them from feeling overwhelmed. Their temporary responsibilities included medicine delivery and body retrieval.
The GMFRS Headquarters Media team have been contacted but are yet to comment.