Durham Palatinates defeat Manchester Mystics in a record breaking WBBL game
Palatinates player Jess Wayne breaks record for most steals in a single WBBL game
Manchester Mystics still searching for second win of the season
This WBBL game between Manchester Mystics and Durham Palatinates took place at Platt Lane on Saturday 25th of March.
This game was streamed to YouTube produced by the MCR Matchday Live team down at Platt Lane.
Manchester Mystics came into the game in bad form hoping to change that and get their second win of the season with their only win coming against Nottingham Wildcats on the 4th of March.
Whereas Durham Palatinates came into the game confident after a win over Essex Rebels on the 4th of March also.
The game started at a rapid pace with Palatinates taking the early lead and not dropping that lead once throughout the game.
The first quarter ended 9-25 with the Mystics trailing but still high hopes with 3/4 of the game still to come.
However those hopes were slowly drifting away after a dominant performance in the second quarter had the score 15-41.
The second half of the game the Mystics came out trailing 26 points meaning they need a serious performance from their star players to dig theirselves out of this hole.
Unfortunately for the home side, the third quarter ended 27-59 where the travelling side had managed to lengthen their lead 6 points going into the final quarter.
The game ended 37-82 with Durham Palatinates taking the win with a 45 point advantage over the home side.
Durham player Jess Wayne, who won the defensive player of the year in the 18-19 and the 19-20 season, broke a WBBL record during this game.
She managed to get 12 steals in their win breaking the record in the league.
She is originally Kansas City born, who is currently studying a masters in education at Durham University.
' I was shocked myself, I know that we were as a team getting a lot of steals. It was kind of exciting to hear I got 12 steals'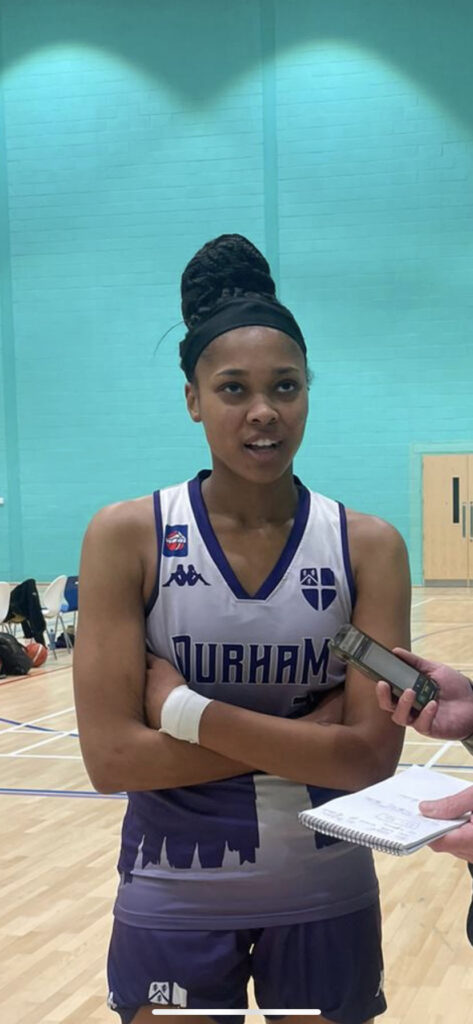 Jess Wayne puts herself down in the history books with this record after a great career in the WBBL so far.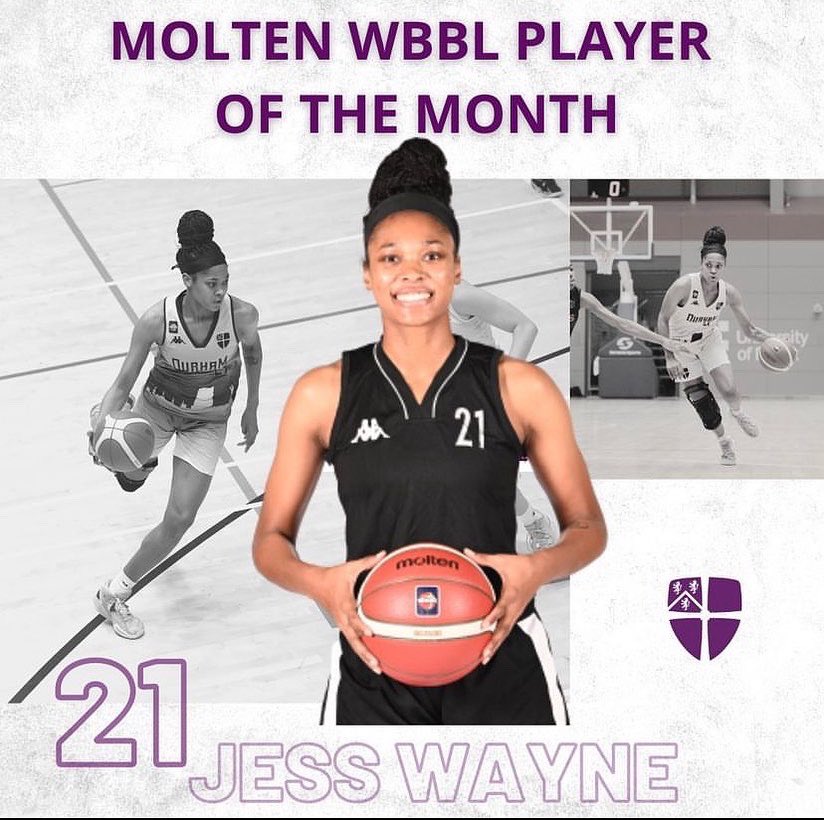 Manchester Mystics' next game is against Caledonia Gladiators on the 1st of April at Platt Lane where they're hoping to get their form back and get that second win of the season.