Conn-Clarke cracker seals the win for Alty in Greater Manchester derby
Altrincham 1, Oldham Athletic 0
Chris Conn-Clarke, 71'
Chris Conn-Clarke's cracker extended Altrincham's impressive run of form at home with a deserved victory over Greater Manchester rivals Oldham Athletic.
The win signifies the incredible growth of Phil Parkinson's Alty side who just six seasons ago were competing in the seventh tier of English football.
Fast-forward to last night and the Robins dominated against an Oldham side who were not that long ago playing among the Premier League elite.
But there was little the Latics could do when Conn-Clarke took aim in the 72nd minute and unleashed a thunderbolt from 25 yards out with a goal of the season contender In front of a bumper crowd at The J.Davidson Stadium.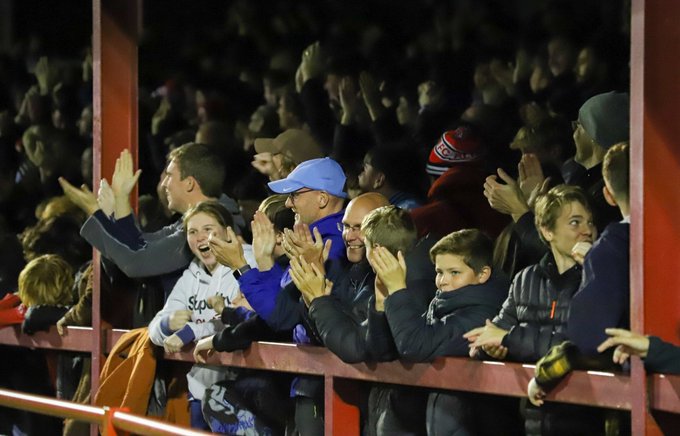 "I'm delighted that we've won but I'm really pleased with the performance" said Parkinson, "I felt we dominated the play. We knew we'd have a lot of the ball, they set up 5-3-2 out of possession so we knew we had to be consistent in what we were doing and not make any mistakes.
"That's what can cost you and you can lose to teams like that, so I think the concentration levels had to be absolutely on point and we did that."
A flurry of chances in the opening couple of minutes for Oldham almost caught Altrincham off guard. Most prominently when Ben Tollitt found himself one-on-one with Ollie Byrne but saw his lobbed effort sail just over the bar in the third minute.
The Robins had an early chance of their own after Ryan Colclough was fouled in a dangerous area out on the right. Conn-Clarke's in swinging free-kick met the head of inform striker Marcus Dinanga who was just as shocked as anyone to see his effort not nestle in the back of the net. 
Alty eventually threatened again, in a half of very few chances, as Colclough teed up Conn-Clarke just outside the box in the 26th minute.
The Fleetwood loanee then produced somewhat of a De Bruyne-esque ball into the box. which was just too far for the outstretched head of Jordan Hulme.
As the rain started to fall and a few players began to lose their footing, Alty stood strong and began to dominate in midfield which was spearheaded by man-of-the-match Josh Lundstram. Showing time and time again this season how to control the tempo of play.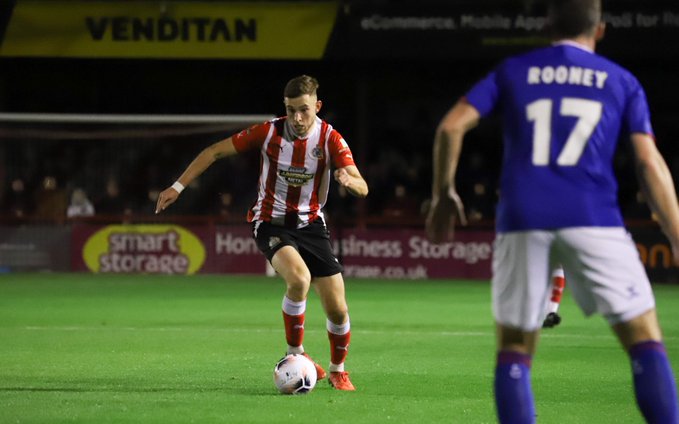 This control continued up until the half time whistle, where a wave of boos could be heard coming from the away fans who clearly wanted to see more from their side. But for the Alty fans a feeling of contempt could be felt after a first half performance that surely merited a goal.
David Unsworth's Latics did well to stubbornly deny Alty from making the breakthrough following numerous half chances from the home side which culminated in a penalty appeal in the 57th minute.
Eddy Jones thought he might have been awarded the perfect birthday present when he was tripped by the outstretched leg of John Rooney, however, the referee had different ideas as he waved play on.
Nonetheless, the Robins continued to push for the opening goal and finally reversed the good defensive work done by Oldham, thanks to a moment of class from Conn-Clarke.
The Colclough and Conn-Clarke link up play, that had been on display all night, eventually came to fruition as the winger played a simple lay off to his team-mate just outside the 18-yard-box.
A clever decoy run from Eddy Jones on the left allowed Conn-Clarke enough time to pick his spot before ferociously smashing the ball into the top corner in spectacular fashion to make it 1-0.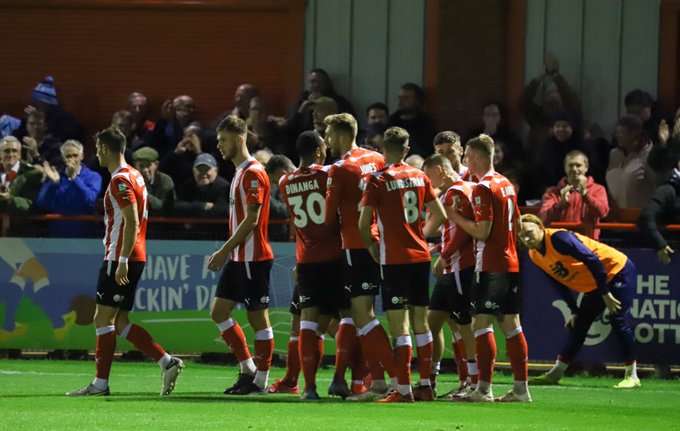 It wasn't over just yet however, as a struggling Oldham attempted to pull the rug from under their hosts feet, and they nearly did in the 77th minute, When Jordan Clarke rattled the bar from a header inside the box.
But it would prove too little too late for Unsworth's men who's attempts to recreate the heartbreak of Torquay United's last-gasp equaliser against Alty on Saturday went a-begging.
However, for the home side it was pure ecstasy as the final whistle went. Confirming the three points which sees them leapfrog their Greater Manchester rivals and climb into 15th place in the Vanarma National League. And what better way to do it than in front packed home crowd of 3,553.