Charity teams up with Man Met University to improve Hulme Park for girls
Make Space for Girls working with graduate students from Manchester School of Architecture to improve Hulme Park
Poster calling on teenage girls to engage has been designed by MA Architecture students with a QR code in the works
Contacts were requested by Make Space for Girls through a tweet
A charity is collaborating with a group of graduate students who want to reach out to teenage girls in Hulme on ways of improving Hulme Park.
Make Space for Girls is a charity which fights for facilities and public spaces for teenage girls.
Stating definitively that "[p]arks, play equipment and public spaces for older children and teenagers are currently designed for the default male", Make Space for Girls says that the absence of providing facilities for teenage girls has repercussions for how physically active girls are, and that this impacts their health in later life as well as their sense of belonging in public spaces.
Hello #Manchester. We are working with a group of grad students from @ManMetUni who want to talk to teenage girls in #Hulme about what they would want in parks. Does anyone have any contacts or help? RTs much appreciated. Ta! pic.twitter.com/olTtep9Wai

— Make Space for Girls (@MakeSpaceforGi1) February 28, 2022
Susannah Walker, of Make Space for Girls, said: "We've had lots of responses to the tweet. I haven't counted them but more than enough for the project.
"MMU run these projects in their architecture department every year, and this is just one of very many happening this year, and we are very pleased to be doing it.
"We hope that we will raise awareness around the lack of provision for teenage girls, that we'll link up with new organisations and people, and that the architectural students will bring ideas that we've never even thought of yet."
She said that very few architects or public planners thought about teenage girls when designing public spaces.
"The students chose Hulme Park after looking around the local area as being potentially the most interesting to work on," Susannah said.
Make Space for Girls cites the Equality Act 2010 in its campaign, which forbids "direct and indirect discrimination on grounds of sex in many fields, including in the provision of services and facilities by public authorities".
One of its own case studies shows that a town council spent £127,000 on public spaces predominantly mainly by boys and were considering part spending a further £350,000 on investment in similar infrastructure.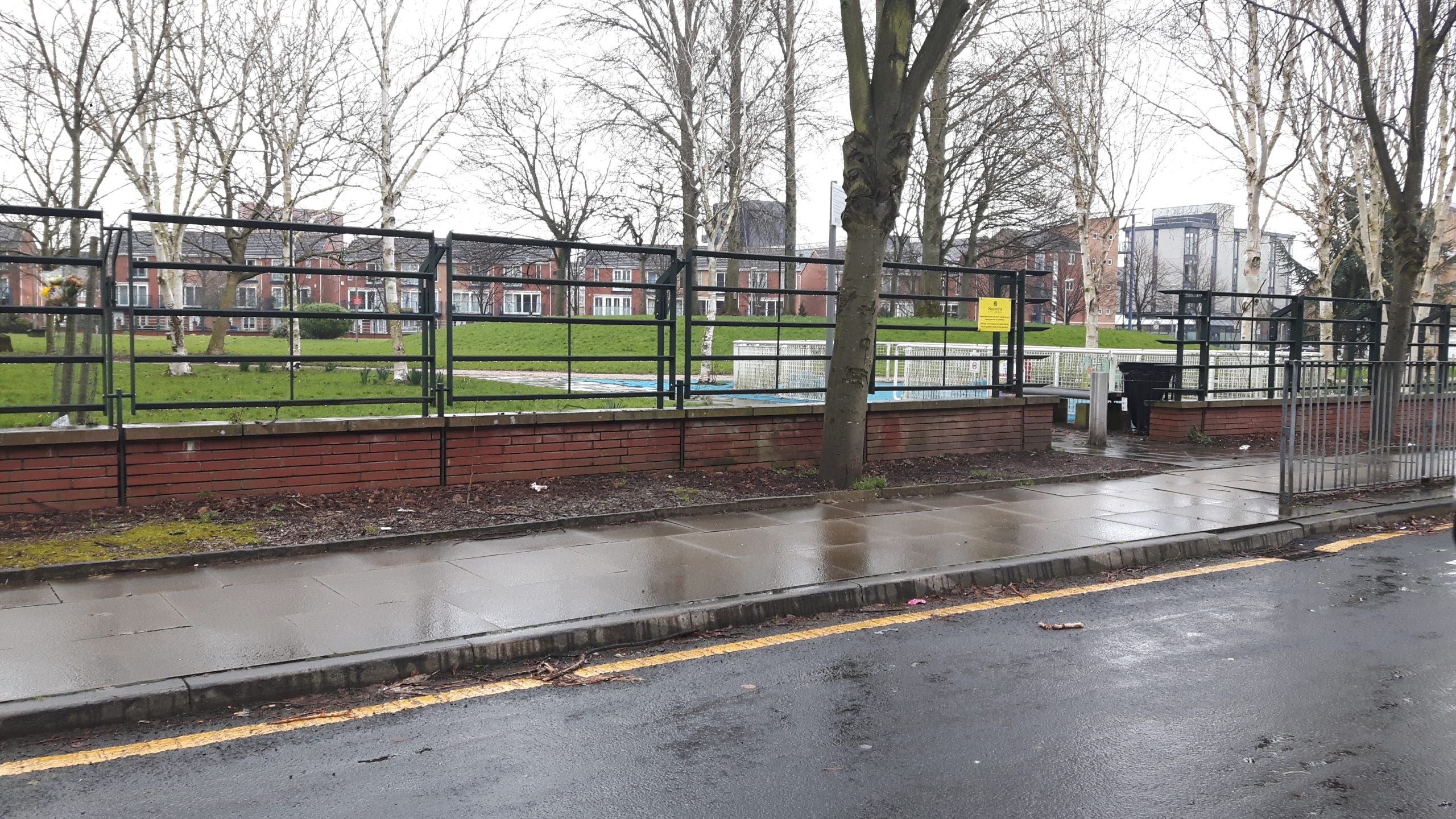 Since the tweet was published, there has been a sizeable positive response, with Councillor Bev Craig openly expressing support and citing fellow councillors as potential contacts.
One such councillor was Hulme's Councillor Ekua Bayunu. Northern Quota reached out to her for comment on the charity. She responded: "I think there are no spaces for teenagers in terms of safe spaces at all, but I think it's really appropriate to look at gender specific spaces for girls, so I would agree with them.
"But, I would say that that's a general problem that we have no investment in young people. Funding is always tight; there is no youth provision. I think there's a lot of work that can happen in parks that with a little imagination could make them better and safer, so I was really glad that they were doing this work."